The rapid roll-out of sports betting regulation across the US has provided a range of new opportunities for the industry. However, the National Council on Problem Gambling believes this expansion may come at a significant cost without industry action. By Robin Harrison 
The US and Europe appear to have swapped attitudes towards gambling. Think back five years; European markets were opening up and growing, and gambling was seen as a relatively safe pastime enjoyed by millions. The US, meanwhile, was stuck within the walls of land-based casinos, outside of New Jersey and Nevada. Aside from a few Garden State lawmakers, politicians saw sports betting as something that happened in Vegas and should stay in Vegas. 
Today, things are very different. Operators are facing an increasingly tight squeeze from rising costs and more stringent regulations in Europe, against a backdrop of worsening public perception. The US, on the other hand, is rapidly opening up and punters can't seem to get enough of legal betting. 
This may come at a cost, however. Major European markets tended to open at a rate of, at most, two per year. Since the repeal of PASPA in May 2018, we have seen 18 states launch or approve sports betting regulations, in addition to Nevada. Some are as large, if not larger, than major European markets. 
Bills are moving through the legislatures of a number of additional jurisdictions. By the time an operator is live in one, they are immediately thinking about where they're headed next. 
And Keith Whyte, executive director of the National Council on Problem Gambling (NCPG), warns such rapid expansion is coming at a cost to player protection. "This is by all accounts 
the largest and the fastest expansion of gambling in the nation's history – you could have the number of states legalising sports betting doubling by this time next year," he says. 
"So few states are looking at the potential negative impact of gambling expansion. Only one – New Jersey – has put any money into research towards establishing a baseline of problem gambling prevalence before expanding gambling, but even in that case it was only a result of internet gambling expansion in 2014." 
As states haven't taken the time to ascertain how many of their citizens have problems with gambling, and what exactly these problems are, they will not be able to assess any future rises – or declines – in such problems. 
"By delaying research into the effects of gambling expansion, we lose the opportunity to get in ahead of any potential problems, but we also know there will be an increase in harms," Whyte explains. "Even if states did learn from New Jersey, it's already too late. We're expanding sports betting atop a shaky problem gambling infrastructure." 
In Whyte's eyes the issue is simple: without an increase in problem gambling funding, there will be an increase in gambling harms. 
"Few of these states [that have regulated] can point to an existing comprehensive problem gambling programme, and almost none have a specific programme for sports betting." 
Funding gap
This lack of a safety net is laid bare in monetary terms. The NCPG calls on the industry to allocate 1% of gambling revenue to fund problem gambling prevention, research and treatment. 
"That would have been a little more than $1bn last year," Whyte points out. "Around $72m was actually spent on public funding for problem gambling, and several hundred million from private or industry contributions, according to the American Gaming Association (AGA)." 
That's not enough – especially when states without any existing funding for problem gambling expand into new verticals such as sports betting. 
Whyte picks out Mississippi and Arkansas here: "[Neither of] those states had any existing public funding and expanded gambling without dedicating any new tax revenue to problem gambling. 
"So they doubled down on ignoring gambling problems, which only exacerbates the damage." 
On a knife edge
Whyte believes that without action, the fledgling US sports betting sector could be facing a reckoning, one that could result in concerns raised about the impact of legal wagering on sports integrity hurtling back to the fore.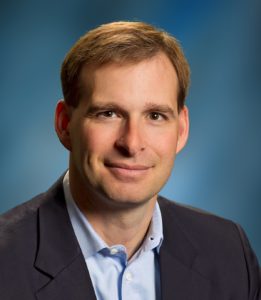 "When I look at where risk is concentrated, it seems to be college sports, where the collision of greatly increased gambling, high rates of non-compliance with existing National Collegiate Athletics Association (NCAA) gambling policies, athletes with elevated risk for gambling problems and states with no problem gambling prevention or treatment services," he explains. 
"It's a powder keg just waiting for a spark. As sports betting handle explodes there may be more monitoring, but it also means there is more money to be made by fixing, especially by someone – a player, coach, referee – who has an undetected and untreated gambling problem. 
"Gambling addiction is characterised by uncontrollable urges to gamble and 70% of people with severe gambling problems report committing crimes to finance their gambling. More than 90% of Division 1 male basketball players who bet on sports report they began betting before they came to college. So the risk is already there." 
Suitability over responsibility
It has been suggested that at least some of these potential problems are being caused by the regulations themselves. These tend to focus on the legal background of a business and its staff, and less on how a business plans to keep players safe. 
This resulted in the New Jersey Division of Gaming Enforcement forcing a number of staff out of what is now The Stars Group in order to secure a licence, based on its post-UIGEA activity. It's hard to think of a company that has been subject to similar, stringent conditions based on player protection failings. 
Whyte points out that most states developed gambling laws – which are then amended to allow sports betting or online casino – in the 1970s or 1980s, when social responsibility was a less important concept. 
Indeed, the likes of Germany and the Netherlands, as part of their updated licensing processes, will require operators to set out their player protection strategies to secure certification. So why not US states? 
"We certainly think that responsible gambling should be a condition of licensure, and an operator should be required to produce an annual responsible gambling plan, then a publicly available report showing how they've performed against this plan," Whyte says. "These are very basic conditions that we encourage regulators to put in their licensing conditions – most don't – so I think this approach would at least show an operator would have a net positive benefit if it is certified." 
This would be less a case of creating more hoops for a company to jump through, but more to ensure those that are already going above and beyond what is required of them are effectively rewarded for doing so. 
"One problem when responsible gambling (RG) is almost entirely voluntary in nature is that it can have a perverse effect of penalising those operators that are doing the most, when their competitors are not held to the same level and get by with doing the bare minimum," he explains. "The companies would benefit from having those standards enshrined in law and/or regulation, which would force their peers to step up." 
He picks out MGM Resorts, Caesars Entertainment and GVC as a trio that are spending significant amounts on RG, but are competing against those doing very little. 
"And companies that don't take responsible gambling seriously are a black eye for the entire industry and invite additional compliance and regulation that often tars everyone with the same broad brush," Whyte continues. 
Indeed, he argues that effective RG safeguards can be a competitive advantage for businesses, as they allow them to mitigate reputational risk, attract quality employees and expand into new markets. 
"[For example] the bidding process in Japan includes extensive responsible gambling requirements and I believe the evaluators of those bids are certainly looking at RG performance and commitments in every market where bidders operate." 
Harmonised approach
We've identified the problem, and we've picked out the operators that could provide a solution for the wider industry. How, then, does the industry take this and roll it out across an industry broken up into state markets?
While Whyte is quick to point out that the NCPG takes no position on federal regulation, he argues that voluntary harmonisation of state and operator-specific safeguards could provide a solution. 
This way, he says, the industry would provide a "consumer- centric safety net" spanning all US jurisdictions. 
"A national approach to problem gambling is something we've been urging since 1972. We've offered a 24/7 national helpline since 1985. 
It is so much easier for consumers and operators to have access to a single, national helpline number. We received 201,000 calls, texts and chats last year alone. 
"We hear operators and vendors complain about the difficulty and expense of complying with different gaming standards in each state. We always tell them that at least on responsible gambling we can make it easier as they can promote our helpline number that works everywhere in the US. 
"For us, of course, what matters most is making sure people with problems only have to make one call for help." 
This, however, is a voluntary service – there's nothing to mandate operators in each state to do so. Indeed, many operators do not promote the helpline, or create their own state-specific service. 
The NCPG aims to build on this further with the Safer Sports Betting Initiative (SSBI), which looks to use technology, operator partnerships and research to develop more effective player protection controls as the sports betting market expands. 
It is also calling for a portion of the estimated $7.6bn generated through the tax on sports betting winnings and handle to be ring-fenced for problem gambling. Currently, the federal agencies "don't spend a penny" on this issue, Whyte notes. Once again, he points out that this could have wider consequences. Just as taking the lead on RG could see other operators forced to fall into line, coordination between states and operators in developing safeguards could play a decisive role in fending off federal regulation. 
The industry, and many lawmakers, have long been vocal about the fact that gambling is a state issue. However, those looking to reinterpret the Wire Act have long seen federal, rather than state, regulation as the preferred path. 
And these efforts simply won't die, despite the operators' and state legislators' opposition. 
Indeed, former presidential candidate Mitt Romney is one of the backers behind efforts to resurrect Senators Chuck Schumer and Orrin Hatch's 2018 Sports Wagering Market Integrity Act. Democratic hopeful Andrew Yang has also spoken positively about a federal framework for online poker. 
"Those who advocate leaving gambling regulation to the states must reckon with states with 'irresponsible gaming' policies that provide no help for their residents who develop gambling problems," Whyte says. 
If states show they are aware of problem gambling rates, and are taking steps to drive these down, the argument for federal regulation advocates becomes increasingly hard to make. 
Ultimately, while the US gambling industry is embarking on an unprecedented period of growth and expansion, this remains at a very early stage. Even as the second anniversary of PASPA's repeal draws nearer, it's not too widely developed for scandals or rising problem gambling rates to derail this hard- won progress. 
The changing attitudes towards gambling in Europe, from where many of the major players in the nascent US market have come, shows exactly what can happen if the industry isn't seen to be doing enough.