PointsBet came into the US with no pre-existing database, no brand awareness, in a market full of household names with casino and DFS databases. It's now live in New Jersey, has a route into ten more states, and sees scope to expand further. Chief innovation officer Seth Young tells Robin Harrison how an upstart from down under has made a splash among the big US brands
Had he not taken the leap to join PointsBet, Seth Young could be sitting on the sidelines of the US sports betting market. He was working for the Connecticut-based, Mashantucket- Pequot-owned Foxwoods Resort Casino when he initially came into contact with the business after launching a request for proposals for a sports betting partner for the venue.
He says that once the oral arguments in the Supreme Court hearing for New Jersey's challenge to the Professional and Amateur Sports Protection Act (PASPA) were heard in December 2017, he believed its repeal was inevitable. In January 2018, he launched a request for proposals to start the process of finding Foxwoods a sports betting partner. PointsBet was one of the respondents.
The more he learned about PointsBet, Young continues, the more he believed it to be "purpose-built" for the US sports betting market.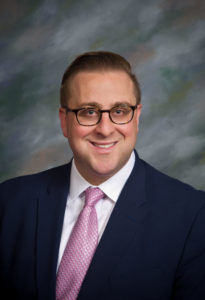 "I saw a company backed by experienced executives that genuinely understood what was about to happen in America," he continues. "PointsBet was prepared to take on the market without any headwinds in other countries that might hinder the growth or focus of the business.
"The company boasted modern in-house technology, had been trading American sports in an Australian market where there was legitimate demand for it, and also featured a differentiated product with PointsBetting as the cherry atop its traditional sportsbook technology."
While it came from a land down under, there are some arguable parallels with the US. Like the States, the Australian market is tightly controlled in terms of what is permitted, and newcomers face a fight against well-established incumbents for market share. Aside from the combined Tabcorp-Tatts behemoth, the likes of The Stars Group, Flutter Entertainment and GVC dominate.
Smaller operators – BetEasy, Neds – tend to grow to a certain size before being snapped up by a bigger brand. Yet here PointsBet has proved that it can compete. In the first quarter of its financial year, ended 30 September 2019, turnover more than doubled to AU$235.8m, of which $164.4m came from Australia – a 66% year-on-year increase. Young points out that almost half of all Australian turnover comes from American sports, arguing that this has given the PointsBet team a level of experience that just can't be gained from other markets.
All eyes on America
Most importantly, for a business that's still making most of its money from Australia, the US is its sole focus. "[Our] mandate as a company is to win in the US," he explains. "We have the A-team here, and we're the only pure play in the market. If we succeed in the US, we succeed as a business. We certainly have the right chess pieces on the board to do exactly that."
That provides the foundations. But it's up to the team to build on these. As Young admits: "I don't think [the US is] particularly friendly to new entrants" – even if he would argue that PointsBet is an exception to this rule.
For this reason, he believes that the companies that will have a big impact in the US online betting and gaming sector are already in the market. And execution is the order of the day, not innovation.
"Given the strict regulations that encompass gaming, a fair number of barriers are already in place for new product innovation and market disruption," he adds. "The ability to innovate and introduce new product in any significant manner is premised on being able to operate at scale, and operating at scale in the USA is premised on striking partnerships in each individual state."
And in developing the ability to operate at scale, PointsBet has made progress. It is live in New Jersey through a partnership with Meadowlands, and in Iowa with the Double Eagle Hotel. Deals with Illinois' Hawthorne Racecourse, Catfish Bend Casino in Colorado, and Tioga Downs in New York provide routes into three more. Then there's its market access agreement with Penn National Gaming.
"Pending legislative approval, this represents the privilege to operate in New Jersey, Iowa, New York, Illinois, Indiana, Ohio, Louisiana, West Virginia, Missouri and Colorado, reaching an estimated 81 million people with a projected annual market opportunity of $4.6bn in revenue," says Young.
But before companies can innovate the focus has to be on building a relationship with lawmakers and consumers alike.
"Remember that the USA has an extremely large black market that operators like us are working to recapture in interest of rebuilding consumer trust, as well as bringing back tax revenues and job opportunities to each state and the country at large.
"I like to think that we're moving away from the old era of gambling associated with American organised crime and into modern, corporate operations," Young explains. "That transition will change the approach to regulation from policing, to supporting and protecting."
In his view innovation is therefore most likely to come from regulators. In particular, Young believes New Jersey's Division of Gaming Enforcement is succeeding in striking the right balance between encouraging good business and enforcement where necessary.
"We're all on the same side – trying to do good business, create and sustain jobs, and drive new revenues for public good – all while responsibly providing a service that there's a clear demand for," he says. "There's a lot of room to grow here for both operators and regulators."
The time for innovation will come. But before then, there is the issue of carving out a foothold. And that means marketing investment. PointsBet's Q1 figures reveal revenue of $11.8m from Australia and the US, and a $7.9m marketing outlay. Young says: "It's a war out there."
He thinks the business has done "a fantastic job" of creating a sustainable digital marketing operation. This is complemented by a strong affiliate programme, and event-based activations at venues such as TopGolf, as well as by media partnerships with the likes of Barstool Sports.
"Our focus has led to PointsBet winning a fair amount of market share in New Jersey, and we believe we're well positioned for success in new markets," Young says.
"We also bring incredibly strong learnings from operating in an Australian market that serves an American-sports interested client, where the marketing team is led by our wildly creative CMO and co-founder Andrew Fahey."
This efficiency may be key going forward. As new states open up, and operators look to achieve economies of scale by moving in, the local marketing strategies will increasingly be joined by national advertising campaigns. This will mean acquisition strategies will be "ever-evolving" going forward, Young says.
And as Young points out, PointsBet was the ninth operator to launch in New Jersey. It had no pre-existing customer database, and its brand was making its US debut. It went into battle against the likes of FanDuel and DraftKings, and the financial might of Scientific Games, MGM and Caesars, among others.
"Regardless, we still have been able to demonstrate our ability to execute in a crowded, competitive market, just as we've done in Australia, carving out a strong market share after entering a market full of major incumbent players," he says.
"There have been a lot of learnings thus far. There will be more, and we're better for it every day. We are pleased to have put together a strong geographic footprint in the USA. At this moment, we have agreements with partners in 10 states and counting.
"There's still plenty ahead, but we're thrilled at the progress we've made in just one year."