With the land-based gambling industry and sports betting ground to a halt as a result of the novel coronavirus (Covid-19) pandemic, DataArt's Suren Azatayan explains how operators can mitigate the impact of the pandemic.
As a result of the Coronavirus pandemic, all of the casinos in the United States have shut down. They are not alone. Many live sports, such as the NCAA tournament, usually a gold mine for the sports betting industry, are also canceled.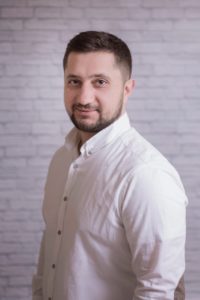 All told, over $40 billion dollars in lost economic activity is expected in the coming weeks. The gambling industry, like many others, is scrambling to figure out how to deal with this unprecedented event. While many businesses are continuing by having their employees work from home, the solution for casino operators is to maximize the value of customers who gamble from home.
Customers Move Online
Companies that already offer online gambling services are seeing a significant spike in activity as those who usually prefer to gamble in-person have made the switch to gambling from home. The business of online gambling was already growing – Atlantic City casinos made nearly a half a billion dollars from online gambling in 2019. 
But not all states currently allow online gambling. There is hope that some of the Covid-19 relief legislation will allow for online gambling in more states to offset the losses from the struggling gaming industry.
Attracting New Audiences
As competition for customers moves from the casino floor to the internet browser, it is vital that operators take steps to ensure that their platform is attractive to customers. 
This is the only way to attract new clientele and to maximize the value for your existing online customers. The key to building an engaging online presence is a three-pronged process.
Frontend interface – This is your customer-facing website. It should not only have an attractive look but unique branding that creates an engaging user experience. Given how many users now access the internet through mobile devices, your website or app should support any platform people may wish to access it on.
Robust backend systems – You can have the prettiest frontend in the world, but without the backend support, you'll go nowhere. You must have admin tools that make managing the site easier, and hosting that ensures your website or app will always be online and responsive. Maximizing your ROI will also require comprehensive analytics and third-party integrations that will provide actionable insights to grow your online presence.
Content – New users are going to need to get up to speed quickly, so a decent onboarding guide is a must. You also must have a wide variety of games for them to play. Live dealers, when possible, is also a plus and will especially appeal to people who would prefer to be gambling in-person. Quality, engaging content is what keeps customers coming back for more.
Establishing an Online Presence
For operators that do not already have an online presence, there are three options for creating one. These are white label products, turnkey solutions, and custom-built platforms. Of the three, only the first two can be implemented quickly. Let's take a brief look at each of them and their pros and cons.
White Label Solutions
This is the quickest option to get up and running with. A white label solution will provide you with an existing software product that is already hosted by the provider, who will also provide the required licenses. As you can imagine, there are some downsides to this convenience. One of the biggest is the lack of customization. You can do minimal branding to let your customers know who you are, but the games and interface will look the same for every operator who is making use of the solution provider.
Appearance isn't the only thing you'll be sharing. Because everyone is operating with the same license, if one of the participants behaves fraudulently, the whole operation gets shut down. You'll also be sharing the same RTP. With the return to player odds shared across all operators on the same service provider, profits could be distributed unevenly.
Turnkey Solutions
Another pre-built alternative to a custom-built product is a turnkey solution. With these, the level of customization is higher, and you will not be sharing a license or RTP. Set up time takes longer, of course, as you'll need to provide your own license and pay someone to handle the more complex customization tasks that turnkey solutions allow for. You'll also be responsible for dealing directly with regulators and providers of third-party services such as payment gateways.
Custom Built Solution
Ultimately, if you want to be in the online gambling business long term, you are going to want a custom-built solution at some point. These will be developed from the ground up according to your specifications. You can have the games and features that you want, dictate every aspect of the appearance and user experience of your online casino, and simplify any integrations with existing business software you may be using. This is the most expensive and time-consuming option, however.
Invest in New Content
If you already have an online presence, now is the time to ramp up your content to remain competitive as new operators move into the space as well as provide more variety for players who will soon be spending more time with your online offering. This means large-scale integrations into your existing technology stack. Thankfully, there are middle-layers such as CasinoEngine that can connect your systems to vendors of online casino games so you can more readily scale up your offerings.
Take Advantage of Downtime
The downtime created by the pandemic can be a great time to upgrade your existing technology stack while having minimal effect on business. One of the best ways to improve the scalability of your system is to make the switch to microservices. 
Microservices break your existing technology solution down into many different component parts. Each of these parts operates autonomously and communicate via API calls. That way, when one part of the system needs to be upgraded, the others can still be running. As more infrastructure moves to the cloud, a switch to serverless architecture will help to reduce your maintenance costs further.
Conclusion
In times of crisis like these, it is unsafe to go out and impractical to shut down. This requires operators to be adaptive and flexible, taking advantage of new opportunities that are not affected by the pandemic. 
This should not be thought of as merely a way to get through the current crisis. Covid-19 should serve as a warning that business can be interrupted at any time. Adapting now will future proof your business should another crisis threaten the public safety. Doing so will require a trusted technology partner that can help you scale up your IT operations without taking on overhead.
Suren Azatyan is in charge of business development for DataArt's media and entertainment practice. Prior to joining DataArt, Suren held managerial roles in a number of technology firms, from startups to leading conglomerates. He has a strong technical background and a deep understanding of the betting and gaming industry, gained through being involved in projects at several leading iGaming companies, including BetConstruct, EveryMatrix and Cherry AB.