At last week's House hearing on betting, Missouri lawmakers seemed less interested in discussing if they should regulate wagering, and more on how they should do it. iGB North America legal advisor Mark Balestra, one of those testifying, believes this bodes well for sports betting in the Show-Me State.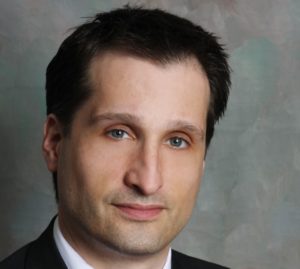 Missouri remains a question mark among US states contemplating legalized sports betting, but my takeaway from a recent hearing before the state House of Representatives' Special Interim Committee on Gaming is that at least a handful of the state's policymakers have a handle on the issues. 
The hearing took place Oct. 24, and I testified in favor of regulated sports betting alongside representatives of Boyd Gaming, FanDuel, DraftKings, Penn National, William Hill and Eilers & Krejcik Gaming.
My expectation going in was that the committee would be addressing whether Missouri should regulate sports betting, but the need to regulate seemed to be a foregone conclusion. Instead, the focus of the hearing was on how it should be done, and the committee members were eager to hear the industry perspective. 
The crux of my testimony was that policymakers need not reinvent the wheel; indeed, attempting to do so would surely result in bad policy. Certain provisions – particularly those related to integrity and player protection – should mirror the policies that have been effective for years in other jurisdictions. 
On the other hand, they need to uniquely address the state's needs when dealing with tax rates, licensing fees and all matters that are influential in fostering a competitive market and maximizing state revenues. They need to draw from other states' experiences with regulated sports betting, and they need to utilize the data that's available to them. 
Based on the questions asked – and comments made – by committee members, my observations are as follows:
None of them voiced doubts about the ability to effectively regulate sports betting or about the capabilities and effectiveness of technological controls (particularly as they apply to remote wagering).

 
They understand the burden that integrity fees and data fees would put on licensees and seem reluctant to support legislation that implements such fees.

 
They understand that Missouri-licensed operators will have a hard time competing with unlicensed operators if there are restrictions on the types of betting authorized, on the leagues on which people can gamble or on Missouri residents' access to Missouri-regulated sports betting.

 
They are aware that excessive taxes and fees will leave Missouri-licensed operators unable to compete with unlicensed operators.

 
They are aware that sports betting legislation will need to allow remote wagering and that prohibiting remote wagering will greatly diminish revenues.
They understand that law enforcement can do very little to prevent offshore sports books from targeting Missouri residents.

 
The primary concern among committee members was the need for a policy that is beneficial to Missouri businesses. They seem to understand that out-of-state enterprises cannot – and should not – be shut out of the Missouri market, but there is little doubt that approved sports betting legislation in Missouri would strongly favor Missouri businesses.  
As a Missouri native, I believe that this is the area in which they are most likely to err. The state has missed the boat many times over the years due to the desire for everything to be home-grown and local. The members of this committee seem to have a realistic outlook on taking care of Missouri businesses without protecting them to their own detriment. Nevertheless, I have my doubts about whether this mentality can prevail once the matter goes before the entire House. 
Looking ahead, things will get a lot more interesting at the next hearing, which will feature testimony from a representative of Major League Baseball. The integrity fee – and possibly data fees – will again command a great deal of attention, but this time, the opposing argument will be heard.  
So this next hearing, scheduled for Nov. 7, could shine light on how Missouri policymakers will respond to the demands of major sports leagues.