Amid the rush for US market entry, European operators are running into difficulties with stringent licensing processes writes Chris Oltyan. 
As we all know, there is currently a gold rush happening in the US as more and more states are legalizing online betting and gaming after the US Supreme Court struck down PASPA in 2018. 
To date, 19 states have passed laws to allow online sports betting while several others are in the process of discussing legislation, a development that was escalated by the pandemic forcing brick-and-mortar venues to close. Operators, suppliers, and affiliates alike are now exploring the opportunities across the US and there is no denying the huge potential of the market.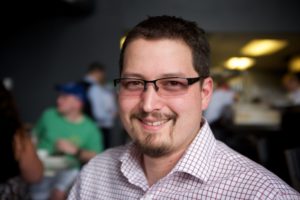 With new legalisation come additional compliance obligations by way of new rules and regulations in each state that approves sports betting. This has created a fragmented environment with each state passing their own laws for granting organizational, vendor, and employee licenses. 
While many operators looking to enter the US are regulated overseas, the licensing requirements they are used to pale in comparison to the patchwork-quilt complexity of the growing US market. In such a fast-moving market, these intricacies create a challenge for multi-state operators who want to launch quickly in emerging jurisdictions and win market share.
Licensing is an often-overlooked piece of the speed to market puzzle. While obtaining an operational license is expected by most in order to offer products in a jurisdiction, there are generally further licensing requirements as well. These additional requirements encompass staff level employees, vendors and affiliates. With different requirements in each state for each of these categories of licensing, the difficulty is compounded whenever a business grows. 
Depending on the state, the type of license, and the extent of the investigation, licensing can take anywhere from a month to a year. Notably, this timeline speaks to only the review process by the state regulator and does not factor in how long it takes to compile and submit the applications. As applications are investigated by the regulators, additional delays can crop up as discrepancies or errors are found and questions are asked. 
For most operators, licensing is a time consuming, repetitive, and painful process. Compliance teams must manually and repeatedly remind their employees to make changes, complete forms, and get fingerprints and background checks done. Every time a new state goes live, operators must work overtime to get everything across the finish line to go live as swiftly as possible. Speed to market is critical, particularly when a new state is opening. Each day a sportsbook is not operational results in lost customers that have to be pursued later with millions in marketing costs. 
As the US market matures and the industry gets a better understanding of the requirements and quirks of each state, solutions will naturally become available to make the painful processes easier. We aim to address this through our platform, which gives operators a clear picture of their licenses across the board and helps to drastically cut down the time it takes to secure the permits across states.
In practice, that means collecting data from users in a simple and straightforward manner, and then having a system fill out hundreds of pages of documents perfectly, so that regulators and operators both can move people through the process more easily.
It is an exciting time for the US market as it continues to take shape and the full potential will not be known for some time. What we do know is that regulatory compliance is serious business in gaming and finding ways to automate this both saves companies significant money and ensures they can hit the ground running in every new state. 
Chris Oltyan is chief executive of Compliable, a business looking to automate and simplify the process for licensing employees in multiple states.