While the US daily fantasy sports giants DraftKings and FanDuel have made a successful shift into real-money betting, Cole Rush finds that there is still plenty of confidence in the vertical's future prospects. 
In the midst of sports betting's steadily growing popularity in the US, daily fantasy sports (DFS) remains a popular alternative for players in many jurisdictions, and not just those where sports betting has yet to be regulated. 
In fact, DFS could be considered the primary precursor to legal sports betting in the US. Prior to the Professional and Amateur Sports Protection Act's repeal in  2018, prior to states opening their markets, and prior to the proliferation of mobile betting, DFS operators made a splash in the gaming industry. The early 2010s ushered in an era of DFS success that saw FanDuel and Draftkings explode onto the scene. 
Fast forward to 2018, and the Supreme Court's PASPA decision paved the way for a new US sports betting industry practically overnight. 
But rather than eclipsing DraftKings and FanDuel, this decision opened new doors to DFS operators. States that saw fit to legalize sports betting also formally regulated DFS, giving players not one but two viable ways to win money while enjoying their favorite sports. 
Hot on the heels of 2020, the US sports betting and DFS industry are both still on the rise. And as sports betting weaves its way ever-so-steadily into the mainstream, DFS continues to carve out its own niche. 
Room to grow
The advent of sports betting, even in a limited number of states, has changed the way DFS operators approach the space. The past few years have hefted fuel into the engines of change at an unparalleled rate, resulting in a new frontier for online gaming.
Greg Viverito is vice president of partnerships at Boom Sports (previously Boom Fantasy). And as the name change alone suggests, the post-PASPA world is shaping how Boom Sports operates in unique ways.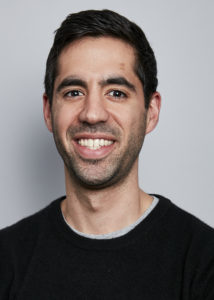 "Boom was founded in 2015 to offer a simpler, more fan-friendly, alternative to the many DFS options on the market," says Viverito. "Boom Fantasy remains beloved by users, but we as a company – 35 strong, based in NYC and growing – have shifted our focus to free-to-play and real-money online gaming, specifically B2B products such NBC Sports Predictor and PlayBarstool, both of which we co-created and continue to operate."
When asked what has changed about DFS since Boom's launch, Viverito's response is simple:  "Everything." 
He continues: "The repeal of PASPA in 2018 paved the way for real-money online sports betting and casino games, and with it an entirely new competitive landscape and unit economics. At this point, most operators — including the early DFS competitors and incumbent casino gaming properties — are focused on the growing opportunity of legalized online gaming.
"That said, there is absolutely still value in DFS, especially in the (majority of) states that do not yet have legal online sports betting. Among other things, DFS products have proven to be an effective on-ramp for sports bettors."
Boom Sports' timeline stretches back a mere five years to 2015. The DFS space is so young that it's still ripe for innovation and evolution. 
This trend is exemplified by SuperDraft, a platform that launched in 2019 and reimagined what had become the "typical" DFS offering. 
Its chief executive Steve Wang explains what makes the platform different: "SuperDraft is an easier and more enjoyable way to play DFS. It levels the playing field by reducing the complexity of traditional salary-cap style games with the Multiplier Mode."
This allows players to choose any player, with a different scoring multiplier applied to each. 
"For example, a player with a 1.5x multiplier will get all of their points earned in the contest multiplied by 1.5x. The better a player is, the lower their multiplier."
Multiplier mode is a far cry from the standard salary cap game formats of most DFS sites. And it appeals to players for that very reason, according to Wang. It aims to offer players a simpler route into the vertical, where the user relies on their instincts and feel for the game, as opposed to complex algorithms and spreadsheets. 
Indeed, one of the criticisms of DFS is that like online poker, there are significantly barriers to entry for new players competing against highly experienced and successful 'sharks'. 
"So as a player and product owner, I believe we've accomplished what everybody wants – more opportunities for more players to win."
Bottom line, Boom Sports and SuperDraft are seeking out opportunities that set DFS apart not only from sports betting sites, but also from direct competitors in the space. There's still room to grow for DFS operators, and innovative solutions will let companies spearhead industry-wide change. 
Sports betting impact
The rise of US sports betting prompts many to ask whether DFS and sportsbooks can co-exist. Though sports betting revenue predictably outpaces that of DFS sites, there's still an audience that's hungry for daily fantasy games, according to Viverito and Wang.
"Different products serve different customers," says Boom Sports' Viverito. "We like to think of the entire customer journey for a sports fan becoming a sports bettor, beginning with free-to-play (F2P) at the top of the funnel and sports betting at the bottom. 
"In that case, DFS fits somewhere in the middle, offering avid fans an opportunity to engage more actively but without the complexity of a full sportsbook menu."
The funnel approach is one way to look at DFS in relation to the larger gaming industry. According to Wang of SuperDraft, the DFS market remains its own distinct pillar even as it is elevated by the proliferation of sports betting.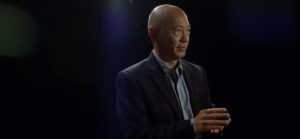 "Sports betting legislation does not hurt DFS," he says. "There will always be a market for the player that wants to bet and there will always be players that are interested in playing a DFS game.
"We know that there is nearly a 90% crossover of sports bettors that play DFS. Due to the nature of sports betting it is drawing a lot of attention into the DFS market and helping our industry expand."
Of course, there are key differences between sports betting and DFS that can serve as unique player attractions. "Sports betting does not allow the opportunity for a player to cash $25,000 or $1 million dollars on a $3 or $20 entry," Wang says. "That is the exciting part of DFS that traditional sports betting does not offer."
Carving out a niche
These factors considered, there's plenty a DFS operator can do to create an original platform that caters to fans, whether they're new to DFS or coming from the sports betting orbit. 
"Dare to be different," says Wang advisers newcomers to the vertical. "The DFS industry is dominated by the traditional format of salary cap games that are extremely hard to win. 
Professional DFS players make it all but impossible for a regular fan to come in and win money. Players are looking for new and innovative games that give them a better chance at winning."
Boom Sports has learned that there's always a market for quality products, according to Viverito. "At Boom Fantasy," he says, "we were the first to pilot a number of novel concepts ([such as] streak-style predictions, jackpot formats) that are now commonplace with other operators. 
"We also leveraged the success of our DFS product — and the underlying tech stack and best practices — to create and operate F2P products for partners. 
"We see a tremendous opportunity to create and distribute innovative games, both F2P and real-money, through partners as the industry grows."
The DFS providers can continue to find those elements that create great player experiences and redefine the space, the pair believe. 
"2021 is going to be a pivotal year for the DFS and sports betting industry," says Wang. 
"The combined industries are on their way to being valued north of $30bn within a few years, and the continued rise of the progressive online sports gaming brands have proven to the market that this is a viable and in-demand space."