Next we bring you Armchair Quarterback, a predictions game platform that allows users to play along as they watch live sports. Founder Steve Gintowt explains the gap in the market it can fill, and why it should be in contention at Pitch @ Sports Betting USA Digital.
Do you agree? Vote here!
What does Armchair Quarterback do?
Armchair Quarterback is a games platform where players predict every play during live sports broadcasts.  It's 120 times more effective than prop bets for fan engagement and retention.  Football (NFL and NCAA) is available now, and baseball, tennis, golf, and cricket are in development.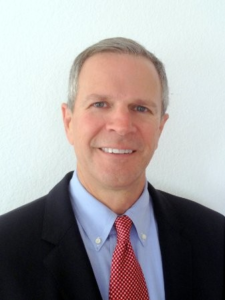 How did you come up with the idea?
Three years ago I was watching a football game with my family.  I'm REALLY into it, but everyone else is half-watching / half on-their phone (playing Words with Friends, checking fantasy scores,…)  
And the defense has been "packing the box" – so I know it's time to throw long.  They do.  Touchdown!  I'm ecstatic but my family barely noticed.   They were all distracted.  Nobody's REALLY watching the game and nobody appreciates my football genius.  
And I thought – "why isn't there a game where you predict the next play on your phone?  It would get together and watching the game."   I researched the predictive-gaming space and no product existed – so I decided to create it… and Armchair Quarterback was born.   
A year later PASPA was overturned and a potential investor advised that, eventually, the predictions will evolve into wagers.    Successful entrepreneurs learn to how to pivot.  
Who is your target customer?  
B2B and B2C customers:   
1.  Sportsbooks  and sports bars – for whom Armchair Quarterback will be white-labeled (licensed) and integrated with existing gaming apps to keep players within the apps and at their venues during Game Day.  65% of players make predictions for over three hours while they order food and drinks – and place legal wagers.
Venues using the AQB Platform are differentiated and become a destination for sports fans that have been playing at home.  Besides a revenue driver, Armchair Quarterback is a low to no cost funnel for new customers.  
2.  Sports fans that want more action than daily fantasy sports and prop bets are energized by making predictions on Armchair Quarterback every 30 seconds, 120 times a game, for over three hours.  Currently for points and prizes, they can be easily migrated to gaming as technology and legislation allows. 
How do you see the business developing going forward?
Gaming on a play-by-play basis is still a few years off due to technology and legislation.
Though it should be extremely profitable once legalized – we need the to get through the "short run" to get to the "long run".
Football has been launched and available for NFL and college broadcasts.  Baseball, tennis, golf, and cricket coming shortly.   With 269 NFL games a season, over 2,400 MLB games, 33 ATP Tournaments, and 49 PGA Tour events – our platform can be driving food and beverage revenue at venues, and funneling new customers, almost every day of the year.   
The current priority for the major players in sports gaming seems to be maximizing market share in each state as it legalizes. Once sports gaming is legalized nationwide – these companies will look for additional revenue streams. Armchair Quarterback will be there with our "play-by-play" platform, a large "ready for conversion" player base, and the data and processes to support appropriate odds and structure.  
What sort of challenges does Armchair Quarterback face?
We solved all the technology problems necessary for a rapid-fire, real time game handling thousands of simultaneous player predictions to live sports (think HQ Trivia), and also a synchronization process to negate varying broadcast latency.
Our Challenge now is reach – getting as many of the 100 million Super Bowl viewers playing Armchair Quarterback as possible.  
What sort of funding have you raised?
Approximately 64% founder investment, 46% angel investments, and a technology-for-stock deal (from the portfolio company of an NFL owner).   
How did you find the fundraising process? Do you feel investor appetite for gambling products and solutions has evolved in recent years?
Investors have expressed more interest and curiosity, but not "appetite" 
Two prop betting apps –  NBC Sunday Night 7 and Fox Sports Super 6 –  have taken prop betting into prime time – but it costs these  networks $100,000 a week in guaranteed prize money.  Few investors have the capital and potential revenue synergies to generate an ROI with that model. 
Interest has been high in terms of potential future performance of Armchair Quarterback, but uncertainty around state-by-state regulations and timing of legislative approvals has most financial investors waiting for more clarity.  Only the companies with immediate monetization opportunity seem to be active.     
Covid has forced leagues and teams to find new ways to engage fans stuck at home – and are more receptive to potential collaboration. From that perspective, our fundraising experience has been slightly better than most startups.  We've been encouraged by winning the "Athlete's Choice" award in a global sports technology competition and being recognized as one of America's "Highly Promising Companies" by a Pepperdine University's Business School. 
Armchair Quarterback at a glance:
Product: Play-by-play gaming to live sports is available now in a free-to-play platform on mobile phones
Founded: 2017
Founders: Steve Gintowt
Launch date: Sept 2020
Markets: US, UK
Website: www.armchairquarterback.com
Location: Carlsbad, California
Sports Betting USA Digital takes place over November 12-13, featuring panels, presentations and exclusive insights from leading US operators, sports teams and lawmakers. Register here for your chance to attend.