The second start-up to be featured in the Pitch @ Sports Betting USA Digital competition is BetDuel, an online sports prediction game. Founder and CEO Ciaran Devine sets out why he believes the business can become a major player in multiple markets. 
Remember, if you like what you read, vote for BetDuel to get to the final round, and the live pitching session on the first day of SBUSA, on November 12.
What does BetDuel do?
BetDuel is an online sports prediction game with unique, intuitive points scoring where users compete against friends and other sports fans to win contests. It is an acquisition tool, acquiring new users for BetDuel and for sports betting operators.
In addition to developing the free to play apps which are live in the App Stores, BetDuel has developed a pay to play, commission-based platform, with responsible gambling features integrated. 
How did you come up with the idea?
Ciaran, the founder, discussed accumulator/parlay ("acca") bets with some friends. One particular Premier League matchday Ciaran made 6 correct predictions in an 8-game acca, which was still a losing bet. A friend told him he created an acca, but only predicted 2 correct from 6.
That conversation triggered the idea for BetDuel; Ciaran searched for a sports betting product in the market where the most accurate acca predictions were rewarded with a win, where people could compete against others for a user contributed prize pool.
He wanted to find a precise, intuitive points scoring system, with a sleek and entertainment-led sports prediction experience. There was nothing on the market that suited, so he created it himself. BetDuel was born.
Who is your target customer?
BetDuel has two main sides, B2C and B2B. The B2C target customers are sports fans above legal age requirements. BetDuel has mass-market appeal in this sector, evidenced by the customer data obtained in the launch campaigns.
On the B2B side, BetDuel is targeting sports betting operators that are looking to acquire new users at significantly lower CPAs and attain better user retention.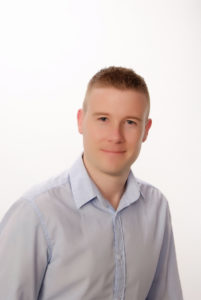 How do you see the product developing going forward?
Currently we offer the top leagues in soccer including the English Premier League, Champions League, amongst others, as well as the major international competitions such as the World Cup and Euros. The major priority on the product development roadmap is adding US sports.
The plan is to add top leagues first including the NFL, NBA, NCAA for March Madness, NHL, and MLB. BetDuel will offer the most popular betting markets, localizing the product to enhance the customer experience. Other potential betting markets to add are horse-racing, esports and MMA.
In relation to UI and UX, the existing points boost reward for players referring friends who join up will be increased. Specific marketing campaigns will be run to enhance the viral coefficient from these boost incentives.
Other developments planned are improvements to the log-in process for existing users, adding graphical how-to-play descriptions to replace the text version, one-click access to users' game histories and visual presentation of winner's predictions in featured jackpot contests. 
Also, with an appropriate funding runway, larger guaranteed and jackpot cash prizes can be offered which will improve acquisition and retention of users, in turn uplifting the affiliate revenues earned. Potentially, insurance-backed lottery sized jackpots can be added. Although the mobile browser channel can be added, the focus for the time-being is on apps as we consider these 'stickier' with users.
The affiliated sports betting operators' ad banners will be included within the BetDuel lobby of contests and at the end of the user prediction flow. We want to minimize the disruption to the gameplay experience of users, so will avoid spammy notifications, large adverts overwhelming the screen, or having irrelevant (non-sports and non-gaming) adverts.
In terms of the business going forward, the commercial focus is adding affiliate deals with sports betting operators. In the US States that are yet to regulate, BetDuel can build a database of potential customers to convert into real money bettors once regulations allow. After demonstrating market success, the pay to play platform can also be launched, subject to licensing, to add a new revenue channel. 
What sort of challenges does BetDuel face?
As BetDuel was starting from nil, the challenge was ensuring the new customer onboarding was informative yet frictionless and the gameplay was intuitive and 'sticky'. BetDuel's registration flow, onboarding process and gameplay are simple, user-friendly, and sleek. This allows users to register and play within about 60 seconds of first encountering BetDuel. 
For regular real money sports bettors, the challenge is convincing them to play for points rather than for cash directly – the points scoring using odds and the cash prizes on offer help in this regard. For people new to sports predictions or betting, the challenge is making the gameplay so simple that even those that have never bet before, can easily join and play. The UI and UX has been designed to provide novice and serious sports bettors with a gameplay experience that is user-friendly and enjoyable.
The challenge was coming from outside the sports betting and gaming industry. This meant accessing operators was more difficult and time-consuming. Now that I am working in a sports betting and casino operator based in Malta, with a growing network, that obstacle is less burdensome.
With BetDuel's pay to play platform, the cost of acquiring customers is a challenge. Costs to acquire users can be extremely high for real money operators, e.g. €500. Bearing this in mind, the free to play affiliate model is the primary approach, as BetDuel can acquire users at extremely low CPAs and monetize via affiliate deals. 
The process around getting the app approved by Apple was quite difficult as Apple have strict UI and technology requirements, especially for gambling apps. The App Store requirements are updated regularly and because reviews of the App are performed by different support agents, those reviews can be subjective and inconsistent.
With a limited budget, such changes or issues raised by Apple regarding the app UI, or say changing requirements for gambling adverts, or by regulators, are challenging to manage and overcome in a cost-effective manner. 
What sort of funding have you raised?
So far, we have raised a pre-seed round from the founder and one private investor.
How did you find the fundraising process? Do you feel investor appetite for gambling products and solutions has evolved in recent years?
There were not as many options for BetDuel as was available for startup companies in other industries.
Betting/gambling products are viewed as quite risky due to comparatively high levels of executional and regulatory risk. Because of Covid-19, some VCs are looking even further for "safe" bets to weather the storm, so it has been a difficult fundraising environment. 
However, I believe that attitudes toward gambling are generally improving and the more responsible, long-term, and forward-thinking the industry stakeholders act, the greater the investor appetite will be.
For example, operators being responsible in terms of identifying problem gamblers quickly and handling them appropriately. Operators and suppliers maintaining compliance with regulations and having cooperative relationships with regulators. Regulators being pragmatic, with proportional regulations and enforcements.
And then there's betting and gaming taxes, duties and licensing fees; having fair and reasonable levels will drive more activity and competition by regulated operators, consumers should receive a better product experience from these regulated, more-competition driven operators and the black market should become less appealing. 
Looking at the US since PASPA was repealed, investment in the space seems to be evolving rapidly. With more US States regulating and major media companies entering the market, it is not surprising that investors are more open to taking exposure in online gambling. There is even the BETZ ETF launched earlier this year, which was an interesting development reflecting this enhanced appetite in the space.
BetDuel at a glance:
Founded: 2017
Founders: Ciaran Devine
Management: Ciaran Devine is founder and CEO, and responsible for all forward strategy for operations. He has a background in financial services, working for global businesses, and is currently chief financial officer for an online betting and casino operator.
Jeff Byrne is a successful private investor and is the company's lead advisor for corporate and tax affairs.
Bredo Johansen serves as an ad-hoc, non-executive advisor for marketing. A seasoned executive with significant experience in startups and with top tier operators in the online sports betting and casino industry.
No advisors are paid, they believe wholly in the founder and the product.
Launch date:  The free to play apps were launched June 2020.
Markets: Launched in the UK and Ireland. The next market is the US. 
Website:  https://betduel.com/. 
The Apps can be found on the App Store and Google Play Store
Location: Ciaran Devine is based in Malta. The advisors and team members are based in Malta, Ireland, and the UK.
Sports Betting USA Digital takes place over November 12-13, featuring panels, presentations and exclusive insights from leading US operators, sports teams and lawmakers. Register here for your chance to attend.