In the run-up to Sports Betting USA Digital, iGB North America will run a series of interviews with the start-ups shortlisted for the Pitch @ SBUSA competition.
Readers will have the chance to vote on the businesses they see as best placed to succeed, with the top three to pitch live to a panel of investors on the first day of the show, on November 12. 
This kicks off with Blok Sports, a blockchain-based social betting platform, with founder and chief executive Mitchell Chun answering the questions. If you're convinced it has what it takes, remember to vote here!
What does Blok Sports do?
Blok Sports is a social sports betting platform providing our players the ability to connect socially and bet their friends and peers in our marketplace directly without the involvement of a middleman.  
By building on blockchain, we're able to facilitate a wager today between two parties directly anywhere in the world safely, instantly, and reliably without the need for the House.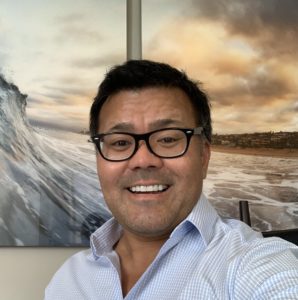 How did you come up with the idea?
I founded the company in mid-2018 when the Professional and Amateur Sport Protection Act (PASPA) was repealed in the US.
I was consulting a blockchain gaming marketplace company at the time and realized that blockchain was a perfect technology to leverage for a global peer-to-peer social sports betting platform. I combined my passion for sports media, gaming, blockchain and data to start Blok Sports
Who is your target customer?
We are serving both the mass casual, social sports bettor and avid sports bettor globally. We're looking to tap into part of the 90%+ of sports wagers that occur outside of the regulated markets and bring those into a secure, trusted, and licensed social betting environment.
We also offer a B2B solution through a fully-hosted, distributed web application that can be white-labeled for any online publisher or existing gaming licensee.
How do you see the business developing going forward?
In this new post-Covid world, solutions to keep sports fans and bettors connected with one another virtually will be paramount.  
We are focused on innovating to meet the needs of the market in these times. With our dynamic social layer, we're able to keep our players connected with each other and their community in real-time while they enjoy the games they've wagered on. Our platform enables that emotional connection between people while they watch, play, and engage from the comfort and safety of their own home.
What sort of challenges does Blok Sports face?
We are a peer-to-peer network, so scaling our user base is critical to achieving sufficient liquidity.  We have a dual strategy of providing a fully-hosted, distributed application to 3rd-party publishers and rolling out a robust social layer to encourage organic/viral growth, both of which provide powerful network effects.  
At the same time, we have to continue to innovate quickly and provide the tools necessary to our users and the market to fuel improved liquidity.  And given that we're a globally distributed platform, we have to be mindful of local regulations in each market where we have a presence.
What sort of funding have you raised?
We have raised approximately $500,000 of our target raise of $1m in our seed round. Our lead investor is the leading in-venue, live sports advertising company in the US.
How did you find the fundraising process? Do you feel investor appetite for gambling products and solutions has evolved in recent years?
Investor appetite in our category has been very strong since PASPA was repealed in 2018.  However, the Covid shutdown froze many of the investor discussions we were having during the first half of this year.
There were many difficult days over the past several months, but our team remained heads down and focused on rapid innovation during this time.  Fortunately, investor activity has started to pick up recently and we're beginning to see a lot more interest in our business.
Blok Sport at a glance:
Product: Social sports betting and peer-to-peer bet marketplace designed initially as a fully hosted, distributed web application. We leverage blockchain technology to provide the most trusted and secure betting experience for sports fans worldwide.
Blok Sports at a glance:
Founded: 2019
Founders: Mitchell Chun
Management: Mitchell Chun (CEO), Mike O'Brien (CTO/CDS)
Launch date: Q4 2020 for public beta release
Markets: Sports betting, blockchain, globally distributed platform
Website: https://www.bloksports.com/#/
Location: Los Angeles
Sports Betting USA Digital takes place over November 12-13, featuring panels, presentations and exclusive insights from leading US operators, sports teams and lawmakers. Register here for your chance to attend.