Next competitor in the Pitch @ Sports Betting USA Digital competition is CoverClub, a platform that allows users to pool their betting stakes. Co-founder Brian Malesa explains how it works. 
If you think CoverClub can go the distance, vote for them!
What does CoverClub do?
CoverClub introduces a new style of betting that enables users to work together to bet together. CoverClub is a platform that allows you to create clubs, manage bets, and track your winnings while betting with your friends so you and your friends can focus on the fun.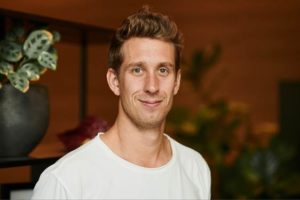 How did you come up with the idea?
One day the four co-founders met at a bar for an afternoon of football and drinks. Within 5 minutes we realized that we were rooting on different outcomes in games because we had all bet differently, causing a few heated disagreements.
For the afternoon round of games, Luke mentioned back in Australia that he and his "mates" would all bet on the same game, same outcome, cheer together, and that it was a very popular concept. Being the last one left with money in his account, we all sent Luke some money, and he placed a bet on the evening round of games.
We found that when we bet together, we all had more fun watching the game, and when we won, Luke bought drinks for everyone. 
We took turns betting the club's money each week and enjoying cheering the bets on as a group. The problem was, it was impossible to track who had and had not paid, who's turn it was next and how much the group had won. As more friends wanted to join in, the more complex it became.
We knew there needed to be a better way to enjoy this concept without having to become an accountant. We had some much fun doing this, so we decided to expand the concept, and CoverClub was born.
Who is your target customer?
The casual and social gambler is our most obvious and easy market to tap into. However as gambling becomes legal, there is going to be a segment of the market that are huge sports fans, and that participate in pooled style gambling (March Madness, Fantasy Football, etc). These fans may find themselves in a position where they either aren't sure of the basics of gambling, or think it's taboo.
CoverClub wants to target the sports fans that are interested in gambling and give them an opportunity to do so with their friends, and with lower risks, so that they can feel comfortable dipping their toes. 
How do you see CoverClub developing going forward?
Every year there are many sporting events where money exchanges hands, but there has never been a platform to pool, manage, and distribute that money to the winners. From March Madness, Fantasy Football, Masters Pools and more, these games are organized by a friend, co-worker or family member who has to set up the game, collect funds, keep track of who has paid, and distribute the winnings.
There is an opportunity in the market for a site to master the art of social styled gambling and automated payments and reconciliations. CoverClub will acquire users by being the go-to platform for pooled style gaming, while being trusted with funds like other sportsbooks. Having all four co-founders with experience in the payments industry, we fully expect this site to incorporate peer to peer payments to automate the process of Cover Club.
What sort of challenges does CoverClub face?
One of the main challenges that we face is that we are introducing a new concept to the market, so education is key. Not only educating people about the concept but then also educating users about the experience.
Additionally, the legality of mobile sports betting is key for the growth of CoverClub as this is a platform that users should be able to use while at the bar or sitting around the house watching sports.
While we ourselves are avid gamblers and users of our platform, a challenge that we face is building a reputation in the industry and catching the eyes of the sportsbooks that we look to partner with. 
What sort of funding have you raised?
We have not raised any funds to date – we are entirely self funded. 
CoverClub at a glance:
Product: Club Betting Platform
Founded: 2019
Founders: Luke Slater, Brian Malesa, Dan Patella, TJ Hyland
Management: Luke Slater, Brian Malesa, Dan Patella, TJ Hyland
Launch date: September 29, 2020
Markets: US
Website: Covertheclub.com
Location: Austin, Texas
Sports Betting USA Digital takes place over November 12-13, featuring panels, presentations and exclusive insights from leading US operators, sports teams and lawmakers. Register here for your chance to attend.