The next featured start-up competing to reach the final three at Pitch @ Sports Betting USA Digital is sports search engine Fanalyze. Co-founder Juan Juan explains the concept. 
Read on to find out more, and if you think this could be the next big thing in gaming, vote for Fanalyze to reach the final three.
What does Fanalyze do?
Fanalyze is a sports search engine and analysis platform to speed up research for fantasy sports and sports betting.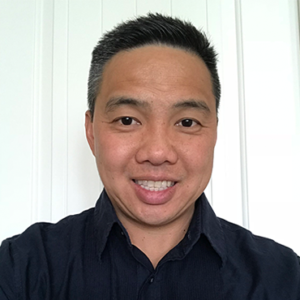 How did you come up with the idea?
Having played fantasy sports for over 15 years and have bet on sports. We felt how long it took to do research. We needed to speed it up for ourselves and started to build the software to aggregate relevant sports data and have the data in one location.
Who is your target customer?
Fantasy sports players in 2+ leagues and sports bettors.
How do you see the product developing going forward?
We continue to add more sports and will have NFL, MLB and NBA data in 2021. We're focused on being the fastest platform to get accurate sports data.
What sort of challenges does Fanalyze face?
We are raising our initial round to help us scale to speed up development and begin monetizing. We're having challenges finding the right investors.
What sort of funding have you raised?
We've raised from an accelerator and friends/family.
How did you find the fundraising process? Do you feel investor appetite for gambling products and solutions has evolved in recent years?
It's been challenging finding the right investors with knowledge of sports. Sports betting is the next gold rush and has seen a lot of interest recently.
Fanalyze at a glance:
Product: Fanalyze iOS and Android App
Founded: 2010
Founders:
Management (Advisors/Mentors):
Eric Glover – past engineer and scientist at Ask.com
Sam Li – past VP of Legal at the NBA
David Meltzer – co-founder of Sports 1 Marketing
Quinton Singleton – Over 12 years as an executive at gaming companies
App Launch date: September 2019
Markets: Sports betting, fantasy sports and esports
Website: https://www.fanalyze.com/
Location: San Jose, CA
Sports Betting USA Digital takes place over November 12-13, featuring panels, presentations and exclusive insights from leading US operators, sports teams and lawmakers. Register here for your chance to attend.