Motorsports is a potentially lucrative for betting operators, and the latest in contention for the final three of Pitch @ Sports Betting USA Digital is looking to tap into that market. Founder and CEO Ross Fruin explains why the business believes it is at the starting blocks of something huge.
If you're impressed, vote for GridRival to present to the judges on November 12.
What does GridRival do?
GridRival is the worlds first fantasy sports and betting brand dedicated soley to motorsports fans; a global audience of over 500m. We give race fans the same heart-pumping, skin-in-the-game excitement that traditional fantasy sports fans have benefited from for decades.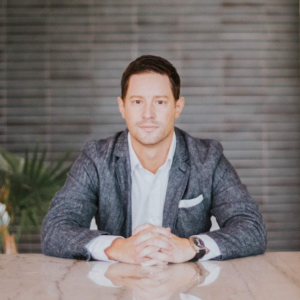 How did you come up with the idea?
As a life-long race fan, I watched my friends enjoying fantasy sports and saw the increased engagement and excitement it created and desired something similar for the sports that I loved. Nothing existed at the time so we built GridRival to test out a game theory we had. We ended up signing up 20,000 users our first week and knew we were onto something.
Who is your target customer?
Our target audience is anyone who regularly watches at least one type of motorsports series, most likely Formula 1, MotoGP, or NASCAR. They are typically tech savvy and are looking for ways to make live events more exciting and social.
How do you see the business developing going forward?
Our current goal is growing our userbase and increasing engagement, viral growth, and retention. Our one-year plan is to launch our first betting games in the UK this summer and expand into other international markets from there.
What sort of challenges does GridRival face?
Our biggest challenge is teaching our audience. Fantasy sports are still emerging globally relative to the United States and they are even more emerging amongst race fans. Motorsports fans want more engagement but not all of them have played fantasy style games outside of racing so it's a relatively new concept. A key to our success will be ensuring that "new-to-fantasy" players enjoy the process from day 1.
What sort of funding have you raised?
We have raised just over $1m in angel funding to date.
How did you find the fundraising process? Do you feel investor appetite for gambling products and solutions has evolved in recent years? 
Fundraising has been especially challenging for GridRival. We're in a regulated space which takes a large number of investors off the table right away. On top of that, we are focused on a sport that, although huge in the rest of the world, is very small in the United States.
Racing here is like soccer was 40 years ago. However, in the rest of the world, sports like Formula 1 and MotoGP have hundreds of millions of viewers.
Investors that take the time to understand the global market size outside of the US are usually quick to jump onboard but it can be challenging to get them to that point sometimes.
GridRival at a glance:
Product: Fantasy Sports for the Racing Obssessed.
Founded: January 2019
Founders: Ross Fruin (CEO), Jeff Shinrock (CTO)
Launch date: Full product was launched on iOS and Android March of 2020.
Markets: Product is global but most of our revenues will come from EU and UK.
Website: gridrival.com
Location: Portland, OR
Sports Betting USA Digital takes place over November 12-13, featuring panels, presentations and exclusive insights from leading US operators, sports teams and lawmakers. Register here for your chance to attend.