Next up for your consideration for Pitch @ Sports Betting USA Digital is SportsJaw, a solution its founders believe can give the bettor-curious the confidence to place their first wager. Co-founder Robert Guice outlines the concept. 
Is SportsJaw going to revolutionize the US betting sector? Vote for them if you think they have what it takes!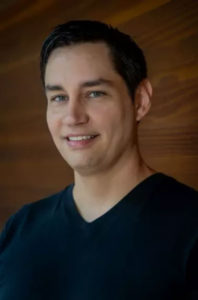 What does SportsJaw do?  
For individuals, SportsJaw enables sports bettors and fans to connect with friends, share game predictions and play our weekly sports betting game.
For publishers, SportsJaw will integrate our bettor community to their platforms to give the bettor-curious the confidence to create a sportsbook account from the publisher's affiliate link.
How did you come up with the idea?  
As avid sports fans (and sports bettors) we watch a lot of sports and we bet on a lot of sports. There were a few frustrations – it was hard to find good betting data (lots of SEO articles filled with ads), and hard to get opinions from other bettors. In short, there's not currently a social network dedicated to sports.
There are dated sports forums, there is Twitter with their fragmented news, and there is Google search for SEO articles. But there was no true "home" for sports bettors to go before making their daily bets. So we built SportsJaw.
How do you see the business developing going forward?   
Our current goals are focused on building traffic. Our motto is to build traffic first and everything else will follow. We are almost finished with the rebuild of our platform which will allow us to offer more user engagement and retention features.
Right now, we are bare bones as we were testing the concept. Once we finalize the new platform (within 1 month) we will be able to rapidly add more features (such as groups+group contests, more open topic chats, etc).
As part of the rebuild, we plan to move into B2B as a content provider to publishers and site operators that can integrate our community to their platform to engage and convert the "bettor curious" for their sportsbook related ads. This will ultimately make SportsJaw a distributed, game-driven, social media company.
The B2B integration will help grow our community organically while providing early stage revenue.  Simultaneously, we will continue to develop our product and implement better user onboarding, sharing and other features to increase our community growth.
Once we achieve critical mass, we will add the ability for users to tip the top betting game performers for their tips. This will give serious gamblers the data they want and allow top performers to earn a lot of money through our platform. Finally, with the right traffic, we will be able to build out an ad network for in-conversation ads, which will be catered to sports/gambling related advertisers, which is a hard to find / very valuable space.
What sort of challenges does SportsJaw face?  
While we have made big strides as a boot strapped company we believe it's the right time and place for seed money and/or investors. As mentioned above we have big plans and the visions to get their but we are limited by development expense bandwidth.
We have started some talks with a big publisher and will need some funding to build out our team and continue product development to support our next steps. We are constantly looking to learn from mentors on ways to optimize our community growth through social media and other channels (outside of SEO and the B2B integration we have planned).
What sort of funding have you raised?  
Self funded around $400k to date. We paid Terminal Labs (tech team) less than 2% in equity as a SAFE agreement to offset some out of pocket expenses.
How did you find the fundraising process? 
We have not attempted to raise funds yet. We would need to approach the right investors to understand this vision. Ideally, we would like an investor that can offer more than just money – ie, an athlete with a high profile twitter account or an investor with potential B2B connections.
SportsJaw at a glance:
Product:  Distributed, game-driven social media platform for sports fans and bettors
Founded: 2016
Founders: Robert Guice and Ryan Collins
Management:  Robert Guice & Ryan Collins
Launch date: Soft-launched in June 2018, with an official launch scheduled for January 2021
Markets:  Sports, sports gambling, social, and gaming
Website: https://SportsJaw.com
Location: Austin, TX
Sports Betting USA Digital takes place over November 12-13, featuring panels, presentations and exclusive insights from leading US operators, sports teams and lawmakers. Register here for your chance to attend.