William Hill US chief executive Joe Asher speaks to iGB North America ahead of his appearance at Sports Betting USA in New York City next week, where he will be giving insight on what to expect from the development of the US market
William Hill is a brand with global success, what are the biggest lessons you have learned from your experience of expanding into new markets and how have they helped shape your US strategy?
It's all about giving customers a great experience at a fair price.  Whether it's retail or mobile, the focus has to be on giving your customers what they want, when they want it.  We know we can never take anything for granted.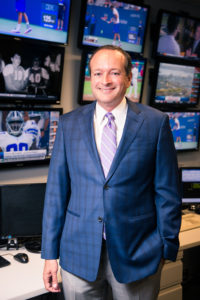 William Hill recently signed a deal with Ted Leonsis to become the first sportsbook to feature in a professional sports arena in the US, where do you see in-stadium sports betting sitting in the value-chain and how much impact do you think this proposition will have in shaping the industry?
Ted's a real leader in the sports industry so we are really proud he decided to work with us.  We think the William Hill Sports Book at Capital One Arena is going to be a flagship location, not just for us, but for the industry as a whole.  It sits in between the White House and Capitol, on top of one of the busiest Metro stations.  That prime location demands something special and the great focus that will be on it means we have to make sure we get it right.  Done right, this property will help introduce new people to our industry and get them comfortable with betting on sports.
Will partnerships with the major leagues come to define the nationwide market leaders as more states open doors to sports betting and the competition between brands intensifies?
The right partnerships between operators and sports leagues can help drive value for both sides.  The leagues have a terrific fan base and we can help them engage more with the sports they love.
With state-by-state regulation creating a fragmented and unclear landscape, what hidden challenges do you see ahead in the US sports betting market?
We really have to be careful about a potential backlash from too much advertising or not being attentive to the very serious issue of problem gambling.  It's something we are really focused on but it's incumbent on all operators to be sensitive in these areas.
Based on early results, are there any sports which have emerged as clear revenue drivers?
As has been the case in Nevada for decades, football leads the way, with basketball second.  We're also pleased with the continuing increase in betting on the NHL.
What does the next 18 months have in store for William Hill?
There's obviously a lot going on.  We've recently launched a new tech platform and there will continue to be a lot of energy spent in that area.  We're also excited for the merger between Eldorado and Caesars, as we will operate all of the Caesars retail and digital sports books; a lot of planning work is going into being ready for that.  And, while there are so many new things ahead, we have to remain focused on our existing business and our long-standing partners.
Sports Betting USA and the NYC Sports Betting Investor Summit will bring the sports betting industry together with sector investors and New York's media professionals. Book your place now