SportsGrid president Louis Maione and The Action Network CEO Patrick Keane are both slated to discuss the trend of sports betting and media crossover at this year's Sports Betting USA Digital. Cole Rush speaks to the pair about how media is evolving to make wagering a key part of its offering. 
Since the Supreme Court's landmark ruling on the Professional and Amateur Sports Protection Act, sports betting has weaved its way into mainstream US culture. Media brands have taken notice, and they're tailoring their content to fit snugly into an evolving sportsbook landscape. 
Where once media portals would display odds from offshore bookmakers, there is now a host of legal offerings to choose from.
And more than ever, content creators in the sports world are an integral part of the larger betting industry. Media companies are incentivized to provide quality content to prospective bettors and, where possible and legal, bring them to sportsbooks to place bets. 
This trend has led to a shifting sports media sector that inevitably cross-pollinates with the sports betting arena. And full integration is very likely on the horizon. Fox Sports has already moved to take a meaningful piece of the action through its Fox Bet joint venture with Flutter Entertainment-owned The Stars Group. 
Caesars Entertainment, meanwhile, revealed in documents relating to its acquisition of William Hill that it was pursuing a "more integrated arrangement" with a media business last month. 
The rapid rate at which the industry is growing and evolving has sparked a need for new solutions, new convergence, and new strategies to engage a sports- and betting-savvy audience. 
Two worlds collide
Sports media brands have to adapt quickly to meet the needs of a fast-growing audience. Not only can displaying offshore odds send out the wrong message, but it's illegal too. 
Capitalizing on the intersection of media consumers and bettors is a no brainer for many, and companies are starting to adapt to a world where sports betting is increasingly legal and destigmatized. 
While the mainstream brands, such as NBC, USA Today and ESPN – as well as Fox Sports – are tapping in through direct partnerships, others are building business models driven by sports betting content.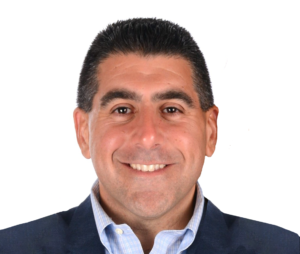 Among these are SportsGrid, a company whose president Louis Maione (pictured, right) says is driving "the true convergence of content, data and gaming in the gambling and fantasy sports industry 
"We are the authority in fantasy sports and gambling with multiple 24-hour feeds tailor-made for each platform via a stream of content dedicated to providing the sports enthusiast with the winning edge," he tells iGB North America.
Maione speaks to an important point: the winning edge. Sports bettors – both avid and casual – seek out content from media companies to gain that added boost, that snippet of information that might point them towards the right bet. 
It's a strategy media companies are embracing industry-wide to educate players and offer them the necessary resources and betting tips. 
SportsGrid answers the call for media and sports betting convergence with its Winning Edge product. 
"[Winning Edge] allows traditional sports media outlets and content providers to continue to cover sports 'their way' while seamlessly adding our L-wrap Edge product to their offering," says Maione. "This product will, in dynamic data form, complement the broadcast and the broadcaster, which brings the two worlds together in a cohesive way."
Patrick Keane, CEO of The Action Network, says the company provides various forms of content to get viewers in the sports media space, such as data, tools, news, and live odds. 
"We have a team of talent covering all major and emerging sports markets," Keane says. "We create award-winning podcasts and video content aimed at informing sports bettors of all experience levels."
At The Action Network, Keane looks for ways to integrate sports betting content with more traditional sports media and analysis: "All of the content we produce is aimed at providing prescriptive information to inform the sports bettor. We have traditional scoreboards and live game feeds one would see at other digital sports platforms as well."
A learning experience on all sides
Sports media and sports betting now seem to share an orbit as they converge. And with that convergence comes a unique set of challenges. Media companies, sports betting operators, and players are all on a journey that requires a great deal of education. 
Investment in player learning is crucial, lest sports media companies lose interest due to a lack of understanding or overly complex content. Simply put, sports media must be relatable enough that a new bettor can understand the intricacies of the content while also driving value for the portion of the audience that's already steeped in the betting world.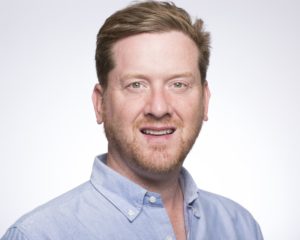 "We offer evergreen content to educate new bettors on all facets and strategies of betting," says Keane of The Action Network (pictured left). "We don't tout or guarantee success but we want to help bettors of all stripes to understand the vernacular and tactics across line shopping and pricing from book to book."
Maione also emphasizes the need for education: "[We educate our users with] engaging and entertaining content geared towards the meaty part of this growth industry's consumer base. 
"Data and analytics can be used but very carefully," he continues. "Overloading newcomers with terms and heavy data without explaining the meaning can create an overwhelming counterproductive experience. 
"The key is knowing your audience and creating an 'easy mode' for the casual fan."
But education extends well beyond the player level. Both Louis Maione and Patrick Keane share that they have strategies in place to keep a steady flow of expertise coming down the pipeline from knowledgeable content creators. 
"Read, read, and more reading. Question, question, and more questioning" is Maione's approach to staying on top of constant change. 
"I've been in this business for 15 years, and while I'm forever learning new ways to deliver content to targeted audiences and tweaking my strategy, I would consider myself well versed in the space."
Keane's approach focuses on bringing expertise to The Action Network: "We only hire experts in sports betting across all facets of our business," he says. "One of the differentiations of Action Network vs. other traditional digital media companies is that we were built from the ground up focused solely on content and tools to inform the sports bettor."
Leveraging operator partnerships
The continual merging of sports betting and media has ushered in a new era of partnerships. Media outlets and sports betting operators are coming together at a rapid pace, a development that can benefit both sides of the industry. 
"I view all partnerships the same," says Louis Maione. "What assets can each side bring to the table and does that partnership create asset value while creating an engagement for the respective audience. Most companies in the space look at operators as dollar signs and miss the true value of their might and muscle in the brand and awareness. Early dollars without the value is short-term stupid in my opinion and if the vision is long-term sustainable, the dollars will flow."
But are these partnerships a necessity? 
"This is a tricky question because it really depends on the company, its revenue model, and what growth stage they are in at this crucial time," says Maione. "SportsGrid believes in solving problems for leagues, operators, and publishers. Having partners in each category is a must if [you're] looking through a billion-dollar lens."
For Keane, operator partnerships lead to a deluge of useful content: "We work with several of the leading operators in the US and offer their odds and feeds deeply integrated across our platform and in our odds pages. 
"We've reviewed the top online sportsbooks, covering what matters most to bettors: bonuses, promotions, customer service, markets offered, fair odds, and the ease and speed of transactions."
Impact on fans
It seems the jury's still out on whether partnerships between media companies and betting providers inevitably have a strong impact on everyday sports fans.
Media companies have to identify the segments of their audience that benefit the most from their content. The average sports fan isn't always betting, and if they are, they may not know much about the industry. It's on content creators to segment their audiences and tailor their output to engage those segments. 
Speaking about the average sports fan, Louis Maione says the trend of media and operator team-ups "really won't impact them."
"The deals in the marketplace are glorified affiliate deals in my opinion. This will begin to change once legalization hits 60% penetration and as consolidation runs wild." 
Keane notes that the increase in partnerships will result in more user acquisition initiatives, where operators can reach sports fans who are new to the betting arena. 
"The hundreds of millions of dollars spent quarterly by operators to acquire customers will only increase as more states come online and more bettors enter the market. Brand will pay a difference and hopefully over time user experience and customer service will play a bigger role."
In other words, partnerships could ramp up user acquisition initiatives and bring sports fans to the betting landscape. The existing, engaged audience could in turn help reduce CPAs at a time when the bulk of revenue is being reinvested in marketing. 
Catering to a betting-savvy audience
The typical sports fan, though, isn't always a bettor. So media companies need to provide plenty of content to reach casual and seasoned gamblers who already engage with betting platforms on a regular basis. 
Patrick Keane highlights Action Network's focus on a specific bettor demographic, experienced bettors, the population of which will only grow. "Over time as more states offer online betting, we will see a massive increase in net new or casual bettors. These bettors will need content, data, pick tracking, and fast odds feeds."
Casual bettors also represent a unique opportunity. "This is where I believe the war will be won," says Maione of SportsGrid. "Easy-mode content creation for the casual fan as they are engaged and educated in an interactive lifestyle branded way they will slowly be transformed [into] experienced bettors."
Of course, media companies want strategies in place to engage any type of bettor or sports fan who visits their platform. But is there a special approach, a secret ingredient, that can unite every segment? How can media companies bring the casual bettor, seasoned bettor, diehard sports fan, and casual viewer together for one streamlined sports media experience?
Action Network's goal, says Keane, is to offer a product tiered for each experience level. 
"We offer tiers of subscription offers to appeal avid bettors and casual bettors as well as subscription tiers appealing to professional bettors. A scaled successful sports betting content and product platform must appeal to all tiers of bettors."
For Maione and SportsGrid, the secret is in "owning the data, talent, infrastructure, distribution, syndication, and platform". 
"Specifically, using data with entertainment can work to bring it all together…the data can be tuned through the personalization results in 'smart' usable content."
"The future is bright"
Looking forward, sports media leaders see different possibilities for the space. 
According to Keane, connectivity between sportsbooks and media brands will grow, but that doesn't necessarily mean the media giants will naturally move into taking bets themselves. 
"This will become increasingly competitive and fragmented as well-funded operators and media companies enter the sports betting space. We serve as a marketplace and fortunately have the opportunity to work seamlessly with all sportsbooks and several media companies."
He continues: "In some cases we will see large diversified media companies become licensed and build fully vertically integrated sports betting and content platforms. This will be rare particularly as sports media companies see the opportunity for large sponsorship and partnership opportunities through the exploding affiliate landscape."
But not everyone sees it that way. Maione posits that "the smart money is on [media and sportsbooks] coming together, if you will. And as I always say…just follow the money. The future is bright through the convergence of content, data, and bet sync."
"This is exactly the path we are on, and others should pay close attention," Maione says about the ever-increasing convergence of media and sportsbooks. The "path" he references is one that leads to the platforms being unrecognizable as either a media site or a sports betting operator. 
Speaking on the shared orbit of media brands and sportsbooks, Louis Maione gives a succinct analogy that underscores the strong bond between the two industries: "Media and sportsbooks are like words and music." 
Content platforms and sportsbooks are inevitably intertwined, and the lyrics change alongside the melody. And just as music makers shape the narrative of our culture, sportsbook operators and media sites can set the industry on a path to unprecedented success.
Keane and Maione will be speaking on the panel 'How sports betting content is reaching the mainstream' on November 13 at Sports Betting USA Digital. You can register here for a chance to hear from the pair, who will be joined by ESPN betting analyst and anchor Doug Kezirian, as well as content from leading teams, operators and media giants.