Four Winds is something of an early adopter among tribal operators, having offered free-to-play gaming as far back as 2015, and was among the first wave of sports betting launches in Michigan. Ahead of his speaking slot at Sports Betting USA Digital, senior vice president of casino operations Frank Kennedy explains how the operator has carved out a path in the expanding US gaming market.
In a state with a significant tribal gaming presence, Michigan Representative Brandt Iden faced a particularly tricky task in crafting legislation that would benefit both the Native American operators and the commercial casinos in Detroit.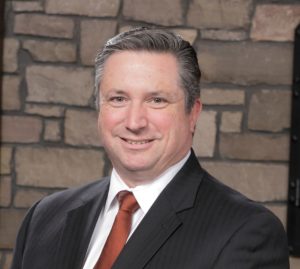 The resulting bills ultimately offered tribes and commercial businesses a degree of parity rarely seen in state gambling markets. 
And the tribes have embraced the opportunity, according to Frank Kennedy (pictured left), senior vice president of casino operations at Four Winds Casino, the Pokagon Band of Potawatomi's gaming brand that runs properties in New Buffalo, Dowagiac and Hartford. 
Kennedy admits that there was some concerns among tribes that the licensing requirements for sports betting would benefit the (already licensed) commercial venues. This, however, has been tackled by a tenet stating online gaming could not launch until at least one tribe was ready.
Around a dozen are now likely to roll out online betting and gaming when given the go-ahead, he says. 
Of course, the roll-out of igaming and online wagering is still to take place, and Kennedy says Four Winds could be taking bets "in the next few months". But right now, the core focus is sports betting. 
Soft launch
Four Winds took its first bets on July 13, and Kennedy says it was a "soft launch", in every respect.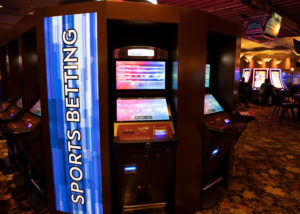 "I don't know what we should have expected, if we were not in the midst of Covid-19 and the disruption to sports," he says. "However if you look at our performance compared to our Indiana competitors, they have retail and online, and in retail we're doing very well in comparison."
The biggest challenge, clearly was that the July launch came at a time when the major leagues were suspended due to the pandemic, leaving the Kambi-powered sportsbook dependent on international sports and motor racing. 
Things did not really "kick in" until Major League Baseball returned, with significant spikes in the past two months when the National Football League and college football seasons began. 
While the partnership with Kambi was not announced until early July, the agreement was years in the making, Kennedy reveals, with a request for proposals published two years ago.
"We knew online legislation was coming," he says. "We put out our RFP to find our retail and online sports betting operators, [but] among our requirements was for a partner we would not be directly competing against in our retail casinos."
This, he said, immediately ruled out all operators that run properties which directly compete against Four Winds in Michigan and Indiana. 
"Anyone who had that brick and mortar operation was not what we were looking for," he says. 
Kambi, however, fit the bill of a provider that could handle the operational and technology components, leaving Four Winds to handle the marketing, distribution and product range. 
Early adopter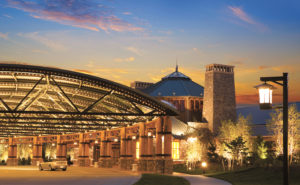 With a resurgence of Covid-19 cases in many areas of the US, Kennedy admits that the igaming launch could be an important component in any land-based operator's product offering, as something that will engage customers unwilling to return to the physical venues.
While its marketing department would be heavily promoting its online offering in normal circumstances, the pandemic places greater emphasis on the channel to attract casual patrons. 
Avid gamblers have continued to "play through" various challenges and restrictions – such as masks, dividers between gaming spots, a smoking ban, limited dining options and no entertainment – but it's the casual players that have stayed away. 
It's not entirely new to the channel; after all, it has operated a free-to-play casino product as far back as 2015. 
"[We] saw it as an opportunity to learn because other states were discussing online gaming, and we like to take a look a things before we 'need' to have them," Kennedy says of the social product. "We saw that it would be something we would likely have at some point in the future – though we didn't know whether it'd be one year, two years, or ten years away."
He says by running a social casino, Four Winds had the opportunity to get comfortable promoting an online product, adapt to the challenges it created, and let customers play games from the casino floor online. 
"It has also allowed our marketing department to test how best to speak to these players. Social provided a platform for trial and error without the fear of exposing casino revenues."
This, he argues, means Four Winds is well-prepared for the real-money roll-out. This will be powered by Pala Interactive, the Pala Band of Mission Indians' B2B gaming business.
Level playing field
Much of this, of course, is down to Michigan offering a "very fair" playing field, in which tribal and commercial entities have worked towards a shared goal, Kennedy adds. 
"The process has been inclusive, with multiple meetings between the state and the tribes," he says. 
This appears to have helped bypass many of the potential pitfalls that other jurisdictions have faced in developing a regulatory framework that benefits both sectors of the land-based industry. In other states, this has largely created systems in which the commercial businesses can lead, and tribes are forced to follow.
This has led to some discussions over Native American gaming operators exercising sovereignty to expand the product range without state approval – though Kennedy notes he is not aware of any "significant advancements" to that end. 
"In our situation we didn't have to get into those conversations because we already had tribal gaming and commercial legislation," he adds. 
And it needn't necessarily stop at Michigan's borders. After all, Four Winds operates a Class II facility in neighbouring Indiana, and if that is redeveloped as a Class III property, there will be significant scope for expansion. 
"That decision is for our tribal government to decide but we will be ready when and if it becomes possible," Kennedy says. 
Frank Kennedy will be speaking at this year's Sports Betting USA Digital, on the Tribal sports betting moves digital session on the first day of the event, this Thursday (November 12). Register here for a chance to hear from Frank, and a host of other leading experts in tribal and commercial gaming, as well as lawmakers, sports executives and media giants.