As the state-by-state roll-out of legal wagering speeds up, iGB North America looks at investors' appetite for a piece of the action.
We've witnessed an explosion in legal wagering following the Supreme Court's repeal of PASPA in May 2018. Players in 13 states could place a bet when the National Football League (NFL) kicked off on September 5, with a further five—six including Washington, DC—preparing to join the ranks. 
Meanwhile, Colorado has had betting approved in a state referendum, while if Maine and Michigan can iron out Gubernatorial concerns, they may soon follow. If bills filed by lawmakers in Connecticut, Massachusetts, and Ohio make it through the state legislatures, then people in almost half of all US states could soon be able to legally bet. 
"I think it's a really exciting time," says Wayne Kimmel, managing partner of SeventySix Capital. "With the roll-out of regulated sports betting across the US, it's truly opening this entirely untapped market." 
"[This is] enabling fans to engage even further with their favorite teams and athletes." 
As such, Kimmel says, it's not just an exciting time for fans, but also for entrepreneurs and investors: "As states are legalizing sports betting across the country, and with revenue growing, new technology and new platforms are emerging." 
However, Rob Heller, president and chief executive of Spectrum Gaming Capital, a consultancy providing independent research and professional services to the industry, argues that gambling has long been a good area for investment. 
"It's deep, it's large, it generates a lot of cash flow, and because of the regulatory element there is an enormous amount of public disclosure on the businesses," he explains. "Overall it is very transparent." 
Thanks to this cash flow, Heller continues, it's possible to borrow money and leverage debt.
"Because of the growth in the business and the opportunity for economies of scale through mergers you can get a lot of equity in the businesses. And because of the technology element you can get more venture capital involved. 
"So all the various parts of the investment community are involved. And they have been rewarded handsomely, as valuations are going up. Even for the same cash flow, the multiples have risen," he says. "If a business was generating $100, and was worth seven times that, because the investment community is more comfortable doing business with gaming, it's now worth nine or ten times." 
PASPA has meant sports betting (outside of Nevada, Oregon, Montana and Delaware) has been prohibited since 1992. The size of the illegal market—estimated by H2 Gambling Capital to be $11.2bn in gross win for 2019—shows there is significant demand, and indeed uptake. But because of the 16-year prohibition, there is significant room for legal operators to grow into. 
Profitability problems
While this creates opportunities for investors to move into the market, supporting operators' growth plans and by backing a raft of new technology providers, Heller adds that it's very much a long-term opportunity.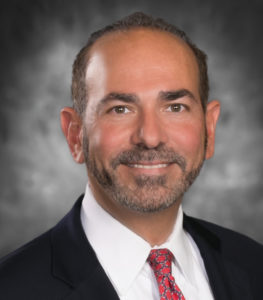 "Sports betting in the US has not yet become a very profitable business for [land-based or online] operators," he explains. "Taxes are high. Regulations are extensive. The restrictions are great. 
"So there may be 30 or 40 states that permit gambling, but only 10 to 15 currently allow sports betting, and it's restricted to within that state. And each of these have different rules and regulations." 
He argues that while opportunities are emerging, there are few opportunities to invest directly in sports betting, as there are so few standalone sports betting businesses in the market. As a result of land- based tethering requirements in almost every bill passed, legal wagering is intertwined with land- based casino gaming. 
"So you need to invest in a business that does a lot of different things," Heller says. 
"This means it's harder to make money, and from what I've heard the private companies that do sports betting are not yet making money. They continue to invest in expansion, and their expenses exceed revenue as they're investing in market share, so it's too early to see the profits." 
At this stage, he adds, it's the ancillary service providers that will be the early winners. 
"Whether it be data, affiliate or technology companies, these folks are the ones making money in the early stages." 
Demand for supply
The affiliate marketing companies have arguably been the most agile companies in the early stages of the market, with the likes of Catena Media and Better Collective being particularly acquisitive. Gambling.com Group has also secured a $15.5m investment from private equity firm Edison Partners, leading to some arguing that affiliates have been the early winner of legal sports betting. 
Heller, on the other hand, argues the technology providers are the early-stage winners, thanks to recent market consolidation that has seen the major players evolve into multi-service, multi-vertical and multichannel behemoths.
International Game Technology, formed through the US supplier's merger with GTECH, and Scientific Games, whose acquisition spree saw it acquire the likes of NYX Gaming Group (and OpenBet), WMS and Bally Technologies and Don Best Sports, spring to mind.
This consolidation, or "vertical integration" as Heller puts it, allows these businesses to act as a one- stop shop for operators' product and service needs, allowing them to take a bigger piece of the industry pie.
"They can package up their product offerings and provide discounts, as you'll only have one salesforce selling the data, front end, back end, games," Heller explains. "That's the idea. That's the future." 
Doubling down on data
However, Kimmel is particularly enthused by companies involved in data collection, arguing that there are huge opportunities to invest in data collection and analytics providers.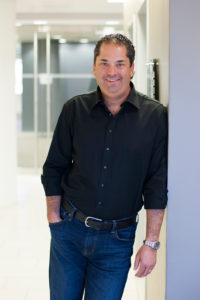 "For example, we invested in Swish analytics; that has since been authorized as a Major League Baseball data analyst alongside [market giants] Sportradar and Perform." 
For these companies to have a chance of establishing themselves, Kimmel says they have to do something "truly innovative." 
"That's why we're so excited about the partnership with MLB," he continues. "Another of our companies, ShotTracker, has announced a very unique partnership with the National Collegiate Athletics Association (NCAA) around how it captures and uses data from college basketball games, and the future of this really exciting.  
"That data could be used for coaches, but also for broadcasters, and potentially betting companies— we're able to capture some really interesting data from basketball players on the court. It's all about working with the different leagues and doing it in a way that's a win-win for everybody, and I think we're getting there. The leagues are run by really smart people, and it's all starting to come together." 
Generational change
For Heller, esports will be the next big thing, and not just as an opportunity for the sports betting industry.
"You're talking about a generational change," he says. "The number of people that engage in video gaming is enormous, and the number of people that engage in video gaming competition is enormous. 
"I don't see any reason why that would decline. This is the sport of the future after all."  
He points out that billionaire investors are already getting involved, acquiring teams in the popular Overwatch League for $30m apiece. And sponsors are also moving in.  
"Not only [sponsorship] from the game producers, but from Mountain Dew, the car companies, because it gets eyeballs," he says. "Content producers are televising the events: a 16-year-old won $3m a few weeks ago, in a stadium with 30,000 people.  
"There is so much room here. And it's not about gambling— gambling is secondary—it's about professionalizing the business, and the production of the competitions." 
Where's the money?
Against this backdrop, Kimmel argues that funding can be readily available for the right companies. 
"If it's a good idea, a good concept, a good team, the funding's readily available," he says. "It's not easy. It's never easy to start a new company.  
"Nevertheless, with the regulation out there today, the willingness of leagues and teams and sports betting organisations to get behind what's happening out there today, it's becoming easier. But it's never easy to get a start-up off the ground."  
There are potential headwinds on the horizon, however. The Department of Justice's 2011 interpretation of the Wire Act might have paved the way for gambling expansion in the US, but the Department's revised opinion, released earlier this year, could stunt further growth. While a New Hampshire Court voided that opinion, the DoJ is to appeal, and few expect the matter to end in the First Circuit Courts. 
Heller argues that it is unlikely to be an ongoing problem, though. "It's an issue that has not prevented the industry from growing," he says. 
Yet it may have caused some to hold back when they were previously going to make investment—and ongoing uncertainty caused by legal challenges may prevent further big bets from the investment community.
"What we're doing as start-up investors in whatever the market, it's a high-risk, high-return type opportunity," Kimmel adds. "We understand there are risks, and we hope that all these different regulators do the right thing.  
"But I would say that we're taking the risk right now, of going out there, wanting to be first, to be the first investors in the next big companies in this industry. No one has a crystal ball as to what will happen, but the one thing we know is that this is a big opportunity," he continues. "There will be bumps in the road, things that happen over time, but we're real believers in this industry and the entrepreneurs."  
This belief means that the Wire Act seems unlikely to deter the investment community from backing the gaming industry in the long term. After all, if there is potential for 24 states to be live in the short term, that still leaves significant room for expansion, including major states such as California.  
So while there is time and space for things to improve further, few will be put off.  
Kimmel is reminded of the early days of the internet in the 1990s: "It wasn't easy to build a start up and it wasn't easy to compete against the incumbents. When you think back, the big tech companies were General Electric, IBM and Microsoft. There were no entrepreneurial start-ups you thought could have competed with the big tech companies. 
"But as we all know, companies like Amazon, Google and Facebook have been the real winners of the internet age.  
"And we think the same thing is happening now. The sports betting market is ripe for entrepreneurs to disrupt the market."