Cole Rush looks at the emergence of special purpose acquisition companies (SPACs) as a vehicle for gaming businesses to list.
Special purpose acquisition companies (SPACs) are changing the gaming, sports betting, and lottery landscape as we know it. Even a cursory glance at some of 2020's biggest deals showcases a growing trend of public offerings that skirt the tried-and-true initial public offering method. 
DraftKings' deal with Diamond Eagle is a prime example. Golden Nugget Online Gaming followed a similar path with Houston Rockets owner Tilman Fertitta's blank check company, Landcadia Holdings II. 
DraftKings trades on the NASDAQ now, thanks its SPAC deal, and Golden Nugget's igaming arm is likely to follow by the end of the year. Rush Street Interactive, the igaming arm of the land-based operator, will follow suit in 2021 with dMY Technology Group, whereas sports data giant Genius Sports has paired off with dMY Technology Group II. 
With so many heavy hitters taking this route, shifting a way from the typical IPO has its advantages. And SPACs are using those inherent advantages to shape the future of online gaming and betting. 
The hunt for disruption
It's easy to see the value of taking a DraftKings or GNOG juggernaut to the public market. But SPACs aren't just looking to elevate already-big names. They're on the hunt for innovators and disruptors–companies who will compete with those big names.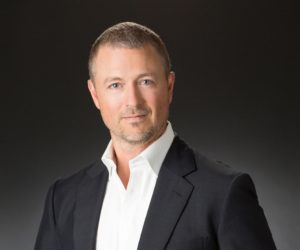 Tekkorp Digital Acquisitions Corp, fresh off a $250m IPO on the Nasdaq in October, seeking exactly those types of opportunities. Chief executive Matt Davey says its vision is to "leverage [its founders'] relationships and deep industry experience in assessing companies predominantly in the digital media, sports betting and igaming spaces that we believe would benefit significantly from being publicly-traded."
That vision, of course, is driven by a respect for the possibilities the digital market creates. 
"The US digital gaming market represents one of the most attractive growth opportunities in the world for the many great gaming companies in the industry," Davey continues. "To take full advantage of this opportunity, high-quality private companies can now access deep liquid US public capital markets efficiently by partnering with a SPAC."
Christian Goode, CEO of IG Acquisition Corp (IGACU), shares a similar sentiment. Goode and Ivory Gaming co-founder Bradley Tusk created IGACU to seek out industry disruptors and fund gaming projects that will appeal to Generation X and Millennials in particular. 
Both Goode and Davey note that their respective SPACs actively seek movers and shakers that will change the way gaming and sports betting content is consumed. 
For Goode and IGACU, the play is attracting younger players to the digital gaming arena. 
"There's no brand out there in the casino, entertainment, and resort space that's tailored to Millennials and Gen Z," he explains. "We look for properties that can help us address this big hole in the market. [Those generations] are becoming more affluent. 
"They have more discretionary income and are becoming a bigger part of the economy. We think they would appreciate, welcome, and wholly support a brand that looks at the world through their lens–an experience tailored to their needs and wants."
Davey looks to bring his expertise to the field as he and Tekkorp seek out opportunities: "Long story short, as we built out our content-supplier business, we came to span the gaming industry's four main verticals of casino, sports betting, poker and bingo/lottery. 
"During that process, we got to meet with over 300 gaming operators and suppliers – from established stars to emerging forces – allowing us to develop a keen eye for identifying the most innovative disruptors in the sector. 
"Our collective experience, amassed over the last 20 years, leaves us uniquely well-positioned to apply deep insights, garnered from working alongside many of the best operators and suppliers in the business."
But according to both Davey and Goode, SPACs can be much more than a blank check. In fact, that very moniker–"blank check company"–might not fully encapsulate what a SPAC can do for an up-and-coming gaming organization.
Capital meets expertise
SPACs can unlock new avenues to capital and liquidity. But Davey and Goode agree that their respective organizations are staged to provide more than funding alone. 
"In a world where access to capital is relatively easy, given that interest rates are close to zero and there's a lot of idle money chasing returns, what matters most is deep operational experience, which fosters an ability to understand the company and articulate its merits to the market," says Davey. 
"You need to be able to effectively translate the proposition into a public-market narrative that is readily intelligible, thereby securing the right kind of investor base and the right transactional result for the seller."
"Expertise doesn't trump speed, it facilitates it," he continues. "Which is why Tekkorp has gone to such great lengths to get our structure right from the point of view of management and board governance. No matter the asset, thanks to the SPAC model, we can leverage our extensive network of long-standing industry relationships to unlock the potential of any fast-growing company, coupling speed with certainty on the journey to becoming public." 
Davey hopes Tekkorp's formidable track record will bring trust and confidence from acquisition targets. 
And the track record of its team is certainly striking. Davey founded NYX Gaming Group, which later acquired sports betting platform OpenBet, before its acquisition by Scientific Games. Former William Hill and Stars Group executive Robin Chhabra serves as president, with Eric Matejevich, a veteran of NYX and Atlantic City properties Ocean Casino Resort and Resorts International, as finance chief. 
Its board will be led by Morris Bailey, an entrepreneur credited with helping return Atlantic City to prosperity. As owner of Resorts, he was also something of a pioneer for online betting and gaming, signing market access deals with The Stars Group and DraftKings for New Jersey.
Tekkorp has also nominated a number of high-profile directors, including former Caesars Entertainment Corporation CEO Tony Rodio; Facebook's Sean Ryan; former Stars chief legal officer Marlon Goldstein and Tom Roche,  lead partner on Wynn Resorts' 2002 IPO.
IGACU, according to Goode, has a similar outlook. The firm raised $300m through its SPAC and is now looking to convert that funding into opportunities for industry growth.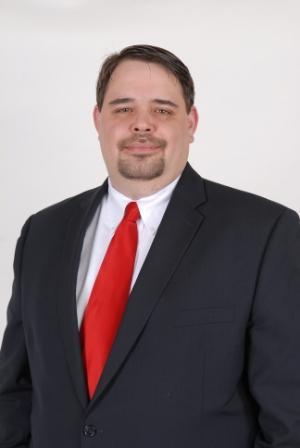 "What we provide isn't just financial partnership," says Goode. "We want to provide operational expertise. Strategic expertise. Help a company go to the next level. We want to help shepherd it through because private companies have different requirements internally and externally.
"Becoming a public company can be very painful. We want to help them through the process, but we also want to be there on the other side to help them grow the business."
These insights tell an interesting story. SPACs are becoming a thread in the larger fabric of the gaming and betting industry. SPACs aren't just a means to an end; they're a viable path to essential capital and a crucial source of expertise from experienced industry veterans.
SPACs spark growth
"You don't need me to highlight the trend towards the digitization of entertainment and media," Matt Davey says. "The tide has been rolling in that direction for a long time, the pandemic has merely accelerated it, and SPACs offer some flexible strategies with which to ride the wave."
That digital wave began with social casinos and has only grown with the advent of daily fantasy sports, online sports betting, in the coming years, even online casinos. The online space isn't slowing down, and the events of this year show that digital gaming could very quickly eclipse its land-based and retail counterparts. 
In many ways, the recent uptick in SPAC activity is a natural response to the rapid evolution of gaming and betting. SPACs offer a shortcut of sorts to the public market, which in turn can open doors that were previously closed. 
"SPACs provide great liquidity to investors," Goode says. "They also provide a channel for growth. If you're funding growth in a private company and you're in a high-growth market, it's pretty expensive to raise capital from investors, even if they're previous investors. The public market gives you access to capital and makes it much easier to fund that growth."
Goode cites Golden Nugget as a prime example: "Golden Nugget had a license in New Jersey for years, but now other jurisdictions are starting to open up. The liquidity that comes from a public market offering helps fund growth that's coming down the line. Digital scalability is there, and even for existing providers, it costs money to get market access. SPACs allow operators to unlock that potential very quickly and take advantage."
"SPACs represent the ability to take innovators, people that are doing something different, and bring them to market, putting them on a fair playing field. I think it's the next evolution of the industry. SPACs give the small guy with a great idea access to capital and let him reasonably compete with big-name brands. They're good for the industry because relative unknowns are given the opportunity to succeed."
Working in a fast-moving industry necessitates a nimble model that can fuel quick adjustments and new influxes of capital. SPACs provide a speedy alternative to time-tested IPOs or even formal mergers and acquisitions. However, that doesn't mean SPACs are one size fits all. 
"SPACs won't be for everyone," says Davey. "Indeed, more traditional IPOs or direct listing will naturally remain popular alternatives."
Even so, Davey sees distinct advantages to the SPAC approach. "One of the most appealing characteristics of the SPAC structure is just how flexible and agile it is. A panoply of possibilities is available, from single-valuation techniques to accommodating a more sophisticated capital structure that embraces multiple acquisitions and constituent valuations."
Long-term outlook
It's completely justifiable to view SPACs as a speedy alternative to IPOs, but both Davey and Goode say the approach is valuable for much more than sheer velocity. 
"Despite the often-cited expediency of the SPAC, this will be no quick hit for Tekkorp," Davey says. "Make no mistake, our team is intent on securing and then overseeing long-term value creation in the unfolding US scene. 
"It's a highly fragmented marketplace with enormous breadth and depth, where no current leadership position can be taken for granted in five or ten years down the track," he explains. "Of course, that just adds to the allure – both for us in bringing interesting businesses to market, and for public investors who want exposure to this exciting industry. 
"Ultimately, our own take on SPACs for the gambling industry hinges on corporate governance. We know how to help a company grow, introducing internal financial controls and effective management of all assets. That's the backbone of any well-funded and supported public company."
For IGACU, Goode is seeking out iGaming and digital disruptors. "There's a lot of great things happening in the space. We want something focused on the next generation. There should always be a quest to be better. We want to work with companies who will blaze new trails and break new ground."
Goode hints at one industry he believes will bring about seismic shifts in the way we view digital gaming. 
"Esports," he says. "Totally. That's the kind of vehicle that'll change the world. The beauty of esports is that everyone can enjoy it. Everyone can play at his or her own level and enjoy the experience. The future lies in engaging different demographics, and this space is one that makes you think 'Oh wow, maybe that could work'." 
Davey eschews the specificity and notes that large swathes of the industry will grow in tandem. And SPACs will undoubtedly follow that growth, capitalizing on the disruptors that emerge.
He says: "The aforementioned channel shift to digital from analog is the catalytic quality that should give investors confidence. Valuation and potential profitability are the next questions. 
"But as I say, we're in the early chapters and there's so much scope for growth from both predictable and unforeseen sources," he continues. "It's also worth remembering that neither online sports betting nor igaming is legal in four of the five largest states in the country. So, a substantial chunk of the population isn't even in the game yet."
As the states pass legislation and finalize regulations, SPACs could play a huge role in getting those new players into the game. The multifaceted gaming and betting landscape is intriguing because of those layers, and investors can latch onto multiple growth spaces. 
"From affiliates or payment providers to data analytics and AI companies," Davey says, "a rising tide will lift many boats."
And with SPACs ready at the helm, the tide could rise quite quickly, indeed.