This week's State of the Union, in partnership with Segev LLP, covers the latest developments in West Virginia, New York, Oregon and more.
West Virginia sports betting revenue rockets in May…
Regulated sports betting revenue in West Virginia rocketed by 69% month-on-month in May to $937,065 (£736,725/€827,996), while amounts wagered rose 4%.
Consumers in West Virginia placed $10.7m in bets last month, compared to $10.3m in April, while player winnings also increased from $9.5m to $9.6m.
The Penn National Gaming-operated Hollywood Casino at Charles Town Races remains the leading venue in the state by some distance, generating $672,070 in revenue from $7.64m staked.
… but state remains without mobile wagering
Consumers in West Virginia are to remain without mobile sports betting services for the foreseeable further after the state's Lottery announced that it is to delay the launch of DraftKings' sports betting app.
DraftKings and the lottery, which serves as the gambling regulator for the state, carried out testing of the app in late May with a view to rolling it out to consumers soon after. However, while testing of the system was successful, the physical location of the servers and compliance with the Federal Wire Act has led to the Lottery delaying the launch.
DraftKings is to launch mobile sports betting in the state via a partnership with Penn National Gaming and its Hollywood Casino at Charles Town Races venue.
NY Gaming Commission approves sports betting regulations…
The New York Gaming Commission has approved regulations governing sports betting in the state. 
The approval clears the way for the licensing process for the New York's four upstate casinos to begin. 
The decision will see the Schenectady-based Rivers Casino, Tioga Downs racino in Nichols, del Lago Resort in the Finger Lakes and Monticello-based Resorts World Catskills be permitted to launch sports betting, provided their applications are approved.
The regulations, first published in January then subject to a 60-day comment period that ended on May 20, permit wagering in dedicated, in-venue lounges only. Operators will pay a 10% tax on sports betting revenue.
… as mobile advocates propose in-stadium wagering
Some of New York's sporting arenas could be able to offer betting to patrons, after legislation to legalize land-based and mobile betting was amended by authors, Senator Joseph Addabbo and Assemblymember Gary Pretlow.
Addabbo's bill, S17, and Pretlow's companion bill in the New York Assembly A6113 were amended yesterday (June 6) to significantly expand the outlets at which betting would be legal, should it pass into law.
Both off-track betting (OTB) locations and New York Racing Association (NYRA) facilities would be allowed to offer mobile wagering via kiosks, per the amendment. These would be allowed to launch betting alongside New York State's four upstate casinos.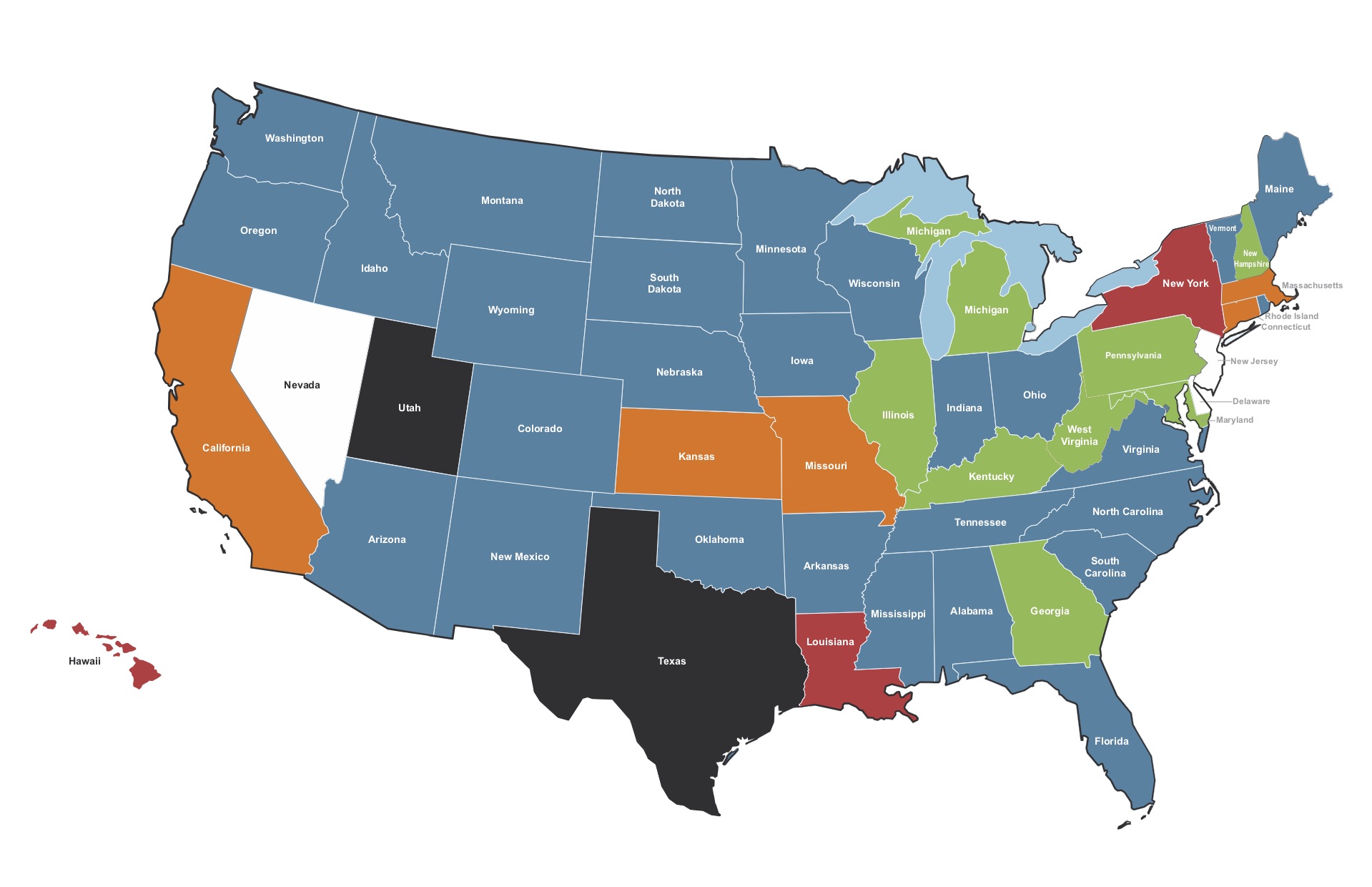 Oregon Lottery signs sportsbook contract with SBTech…
The Oregon State Lottery and SBTech have signed a contract that will see the supplier's technology used to power the state's mobile and retail sportsbook offering.
The lottery is targeting a September launch, to coincide with the National Football League (NFL) regular season, initially launching a mobile offering. 
This will be followed by retail betting kiosks, which are likely to be in place early in 2020. 
… but Senator makes bid to block mobile wagering
The Oregon State Lottery's plans to roll out mobile wagering ahead of the 2019 National Football League (NLF) could be halted by a proposed amendment to a lottery bill.
Senator Mark Hass has filed an amendment to House Bill 3389 which would bar the lottery from offering sports betting unless tickets are bought, or stakes placed, via equipment owned or leased by the operator.
If the amendment is adopted and the bill passed, this would block players in Oregon from placing bets via their own mobile or desktop devices, and effectively derail the planned launch of mobile wagering.
Louisiana sports betting hopes die, take fantasy bill with them
The end of the Louisiana legislative session passed yesterday (June 6), with efforts to pass sports betting legislation failing. 
This failure also saw Senator Daniel Martiny filibuster fantasy sports legislation, which had looked to have much better prospects of passing, meaning lawmakers failed to pass any significant gaming bills during the session. 
Hopes of passing sports betting legislation by attaching it to House Bill 459 hinged on a conference committee, which was established after the House overwhelmingly rejected the move. 
Fantasy sports bill dies in North Carolina House committee
North Carolina's latest attempt to develop a regulatory framework for fantasy sports has failed, after a bill that would have declared the contests games of skill died in the House Judiciary Committee.
House Bill 929, filed by Representative Howard Hunter, aimed to amend state statutes to declare that fantasy sports did not constitute gambling, lotteries, gaming. 
It also proposed repurposing the North Carolina Lottery Commission as the state Gaming Commission, a new nine-member committee that would operate within, but independent from, the state's Department of Commerce.
This new body would have the power to regulate forms of gaming such as fantasy sports, as well as setting out registration fees for contest operators.