While it is eager to carve out a slice of the online betting and gaming market, Hard Rock has to balance its expansion plans with protecting its core brand and assets. Senior vice president of online gaming Kresimir Spajic tells Robin Harrison how it plans to achieve this.
The Hard Rock brand is two years away from its 50th birthday. It's a diversified business, with about 250 properties across 75 countries, ranging from cafés to casinos. Its branding is as likely to be seen on an eight-year-old's T-shirt as it is by an 80-year-old gambler.
So how does a business, with a brand that has the widest reach outside of the core gambling audience, go about building up its igaming player base? "We have a very clear vision: we want to become the world's leading 'bricks and clicks' gaming and entertainment company," senior vice president of online gaming Kresimir Spajic (pictured) explains. "This means we want to connect the brick and mortar world with online, and provide world-class entertainment to all ages."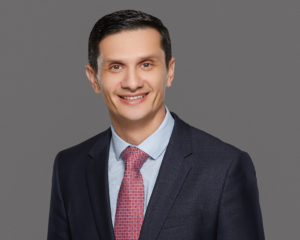 That doesn't sound different to the approach of many land-based operators as they move online. While in the UK the likes of William Hill and Ladbrokes suggests this can work, only Golden Nugget, in New Jersey, has succeeded in making a big splash with this approach in the US. It is undeniably a gambling-led business, whereas Hard Rock is a hospitality and entertainment business, of which gambling is one part of a much broader picture.
Get it right, and tap into an audience that "tends to be very loyal, recommends [Hard Rock] to others, and explores the brand in different markets", as Spajic says. Get it wrong, and risk damaging the broader brand positioning.
"Online gaming and betting is important to us, but it's part of a much bigger picture of what we offer," he explains. "We're very selective on who we partner; we're a 48-year-old company that plans on continuing for another 50, so we put a lot of effort into long-term strategic relationships."
It's a big task, but it's one that Hard Rock has been preparing to tackle for some time, even before Spajic joined in 2016. When he was appointed following stints with the likes of Bwin, Full Tilt Poker and Boyd Gaming, Hard Rock's internet gaming committee had been in situ for five years. It comprised key executives tasked with exploring opportunities and learning about the industry.
"What followed [my appointment] was a lot of educational work, getting key executives on board, and educating our owner, the Seminole Tribe of Florida, and figuring what we could actually do, considering PASPA was still in place," he explains. "We were planning for the future, building up a small team, and most importantly, networking."
It's similar to Golden Nugget in that it's a start-up within a much larger business but, in keeping with the international make-up of Hard Rock's business, it seems to be much further-reaching.
Getting social
This is why it initially moved into social gaming, mindful of the limited reach of real-money gaming in the US.
Today it offers a range of social casino titles, complemented by branded match-three and bubble shooter products. Social, Spajic says, has allowed the business to build up a client base across the US, and one that differs slightly from the core visitors to its casinos and cafés.
"It's helped us engage with customers outside of our venues, and it allows us to reach people beyond our audience and show them what we can offer." This is just one tine of a three-pronged business under his leadership. Alongside social comes the online betting and gaming products, powered by Gaming Innovation Group, as well as a licensing and interactive media segment, through which Hard Rock looks to create content around its events.
Spajic believes the US market will evolve in three stages. First, there is the marketing drive we're seeing today. This will be followed by a shift to operational excellence in which customer relationship management and user experience will dictate who keeps the players acquired in the ad blitz. Then the focus will shift to product, which will determine which businesses will be around in perpetuity.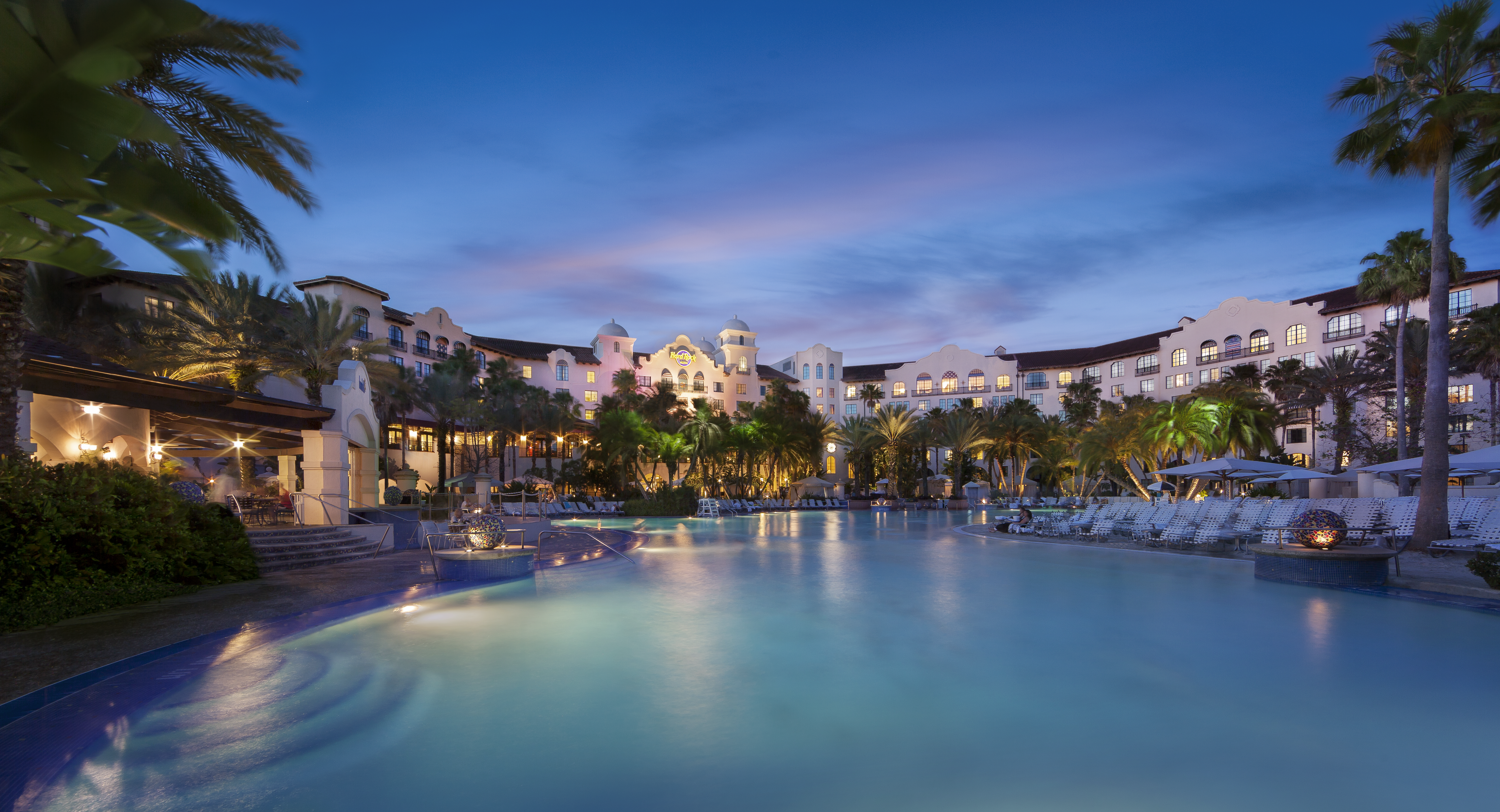 Marketing blitz
To build out the igaming business, Hard Rock plans to leverage its customer databases, both for gaming and non-gaming verticals, to create a single customer view across all channels and use this to identify opportunities for cross-sell. At this stage, any synergies are crucial.
"[Today] it's all about investment," Spajic says. "Marketing spend is high – up to 100% of revenue – operating costs are higher, suppliers are more expensive, regulations are much stricter," he explains. "Those that will see a return on investment will be the market leaders.
"In five years the US market will be worth $6-8bn, so if you have a market share of 10 or 20%, operating at a margin of 15-20%, your ROI could be $70-80m a year, and all that spend will pay off.
Economies of scale, such as being active in multiple states, can mitigate this to an extent. But even then, there are start-up costs, market access agreements and the necessary marketing spend.
'When you add all of this together, you end up with a profit margin of around 5%," he says. While this level of early-stage marketing spend is all but unavoidable in the US, there are ways to mitigate the spend. One path is partnering a brand to tap into its audience, as Roar Digital has done with Buffalo Wild Wings, William Hill with Monumental Sports & Entertainment and The Stars Group with Fox Sports. Hard Rock already has that sort of brand awareness. And Spajic admits to seeing little evidence of the strategy behind some of the early-stage partnerships struck in the US.
"The majority of the deals are done for access to the database and consumers, and I'm not sure how strategic they are, in that it's not clear how each brand, and their existing consumer bases, fits together," he explains. "I think currently the focus is a land-grab for consumers, rather than doing partnerships based on what each brand represents."
Getting the GiG
Where Hard Rock once again goes against the grain is by forgoing a partnership with a high-profile supplier or operator, instead pairing up with Gaming Innovation Group (GiG).
"We've lots of experience in dealing with suppliers, and it's always a marriage between two parties, a B2B relationship," he says. "What we liked about Gaming Innovation Group was they were thinking long term and were willing to cooperate closely with us to create a heavy roadmap with lots of functions and features that we see as a game-changer in the US. "When it comes to sports betting, we followed the principle of getting live quickly, and being able to offer a single wallet, relying on the promise of GiG in terms of catching up with the rest of the market."
Offshore lessons
As he says, this evolution of product will be key to the future of the long-term success of an operator in the US sports betting market. And while the GiG product will need to mature and improve, that's true of all operators and suppliers. There's little clarity – or time to develop any – on what the optimum, mass market US sportsbook looks like.
Experiences and products that have succeeded in Europe may play a role in this, but equally the existing, offshore US market has plenty to teach the legal industry. The offshore sportsbooks are still expected to attract $196.2bn in stakes for 2019, according to H2 Gambling Capital figures. They're doing something right – and it's up to the regulated industry to see what can be cherry-picked and brought into the legal market.
"I believe the optimal US sportsbook product would be a combination of what you see on the offshore sites and what is offered in Europe," Spajic says. But he also cautions against simply importing from Europe. The key sports are so different, trying to apply lessons from across the pond to a US event is "like you're trying to think with the left and right side of your brain at the same time".
"When you think of Europe, 70% is football [soccer] which is a game with limited [breaks in play], whereas US sports have lots of stops, so the offer has to be adjusted," Spajic explains. "So it's simple: yes, we have to learn from the offshore providers. We have to offer what they're offering, but also expand it to ensure there's something every day to engage the customer."
Of course, there could be more immediate gains in online casino, which would provide a more stable revenue stream than sports, with mechanics more immediately familiar to a US audience that has access to more than 1,000 land-based venues. The issue is that online casino regulation is rolling out at a much slower pace than sports betting. Spajic, having launched online gaming for the Borgata back in 2013, has first-hand experience of this.
"It started really well, then nothing happened anywhere else in the US," he says. "This was unfortunate. There was a lot of preparation, everyone thought they were going to have an interesting new product to add to their range, and it got stuck in New Jersey and Delaware." Pennsylvania is live, albeit with particularly high fees and taxes. West Virginia has passed regulations, though there has been no indication as to when the market will open. Michigan, at least, looks set to open in 2020.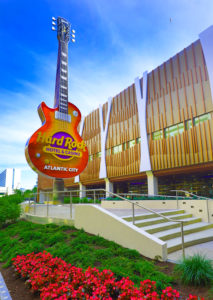 And if the US is moving slowly in this regard, it's not a big leap to query Hard Rock's plans for other regulated markets. After all, as Spajic says, it's a "global company, with global reach, and global brand awareness of 82%". Few companies in any industry, let alone gaming, have this sort of presence. "We have a strategy for expansion, which is when we move into a new market with our land-based products; online betting and gaming is part of that overall strategy," he says. "If you go to Spain, or Japan, or comGreece, it's an integral part of this.
"But we also understand that an integrated resort is at least a five-year project from start to finish, whereas online gaming is something we can scale much quicker. So we're looking at Europe, we're looking at LatAm, we're looking at some areas of Asia and Africa, and planning to scale up." 
The question is whether they do this organically or through M&A. And Spajic admits that for a business serious about international expansion, "M&A is the only way to be a significant player".
"We understand that igaming in Europe makes up 45% of the overall market, and we believe we could see something similar in the US," he says. "We're also aware that the positions are already taken; it's very hard to come as a new player and take up market share without significant investment." Hard Rock is not a technology company, he adds. "And if you want to be a significant business you need your own technology. Then there's compliance and operational excellence. You need to hire a lot of people and build a team, which is a difficult job."
It's clear that having been in Hard Rock's sights for so long, the business has expansive plans for online gaming that reach far beyond the US. A gradual expansion into the channel means there is a carefully considered strategy, and while there are some uncertainties to resolve in the States, these are challenges the wider industry has to face. If the execution is right, the "bricks and clicks" giant may be about to explode onto the scene.
Kresimir Spajic will be speaking at this year's ICE North America, on May 14 – register for the free-to-attend event here.