Chief executive Max Meltzer says that Strive Gaming defines itself with a singular focus on the player platform, not unlike the sportsbook specialisation that helped his previous business – Kambi – establish itself. Will dedication to product be enough to help the business succeed in the competitive North American landscape?
Player account management business Strive Gaming – created by former Kambi president of sales Damian Xuereb and led by Kambi's former chief commercial officer Max Meltzer (pictured) – is built around a simple belief.
The former Kambi executives believe that as other suppliers build out a range of products, a dedicated focus in one area – in this case a player account management platform – could help create the best product on the market. That was something the pair felt was missing for the North American market.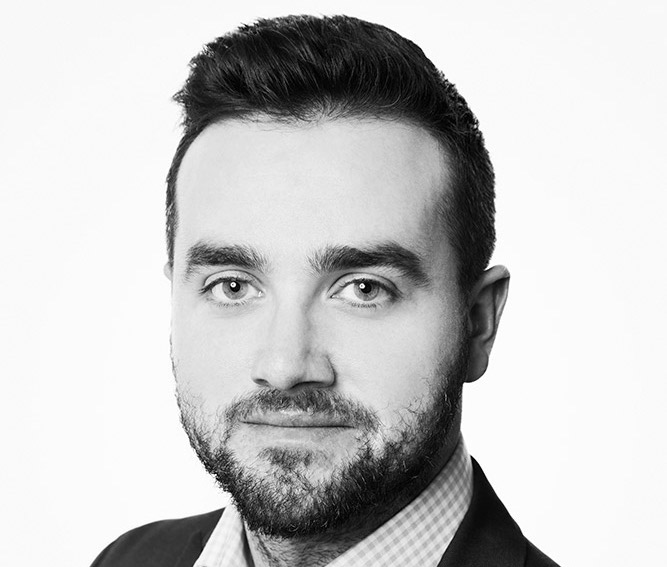 "My previous role at Kambi gave me insights into what customers really needed with customers like DraftKings, Barstool and Rush Street, we really got to understand what these operators looked for and needed," Meltzer  explains. "And at Kambi as a single-vertical sportsbook, we got to partner with player platforms, so there are a multitude of player platforms that I got to see and learn about and understand their technology. 
"Basically it became clear that there is a need for this kind of technology, one that was focused on the North America market and the regulatory landscape, alongside the scalability focus that you need to be in North America."
It may not be a surprise to see Strive – which has received a $6.5m (£4.7m/€5.4m) investment from Betsson – built around dedicating resources to a single project. That strategy of a single focus, after all, has helped define Xuereb and Meltzer's former employer.  
"I think there is a lot to be said about specialists in this area," Meltzer says. "My previous employer, at least in my view and I believe it's also the strategic view that they take, is that one reason why they're so successful is because they are so laser-focused on their specialism and that's very similar to us in that we wanted to be specialists in the players platform space and what goes with that. 
Rather than build out a player account management platform from Kambi's existing offering, Meltzer says the sole focus can ensure timely market launches and improved customer experiences.
"And that's what we've focused on and you can see other competitors in this space who have player platforms but also have other verticals – it's almost like the more verticals they have, the more technical debt they face and so they can be slow to launch, they struggle to get into markets quickly and it just ends up being a bad customer experience," he says.
Setting targets
At the top of Strive's website, the business says that it "is set to become" the top platform for sports wagering and real-money online gaming in North America. The choice of words suggests Strive sees this less as a target and more as an inevitability.
 This – Meltzer says – is not simply about ambition. Rather, having seen the market, he says all signs already point to success for the business.
"You've got to have ambitious targets as a business," he says. "If you don't then you're setting yourself up for, if not failure than lower levels of success.
"But the reason we've expressed confidence in reaching these targets is that we know what's out there, we know the leading operators, having worked with some of them before, we have really got a level of experience of what it takes to succeed. So because we know the operators, and because we know the player platform technology, we're confident that the technology we have fits the need that these operators have.
That starts with signing operator partners. Meltzer says he believes there's no reason why major multi-state players would not choose Strive's technology.
"We clearly believe that we can actually support leading operators: Those who want to have market share in multiple states," he says. "So it's important to us that our technology and our service is of this impeccable nature. 
However, he added that  'local heroes' within states – such as tribal operators – could also be excellent target customers for the platform.
Shifting the focus to retention
Ultimately, Meltzer argues, customer experience is what will drive success in the North American market. With US sports betting still being a new vertical, much of the focus so far has been on customer acquisition, as marketing budgets balloon to attract new players.
However, Meltzer says retention – built around a strong product that customers want to come back to – hasn't got the attention it deserves.
"Obviously companies are really trying to expedite their growth, but just spending for acquisition and not having the market knowledge to retain means there's going to be an incredible amount of bonus abuse and people attracted to your technology for the wrong reasons," he says.
"From a retention perspective – and this is really important, but nobody talks about it because it's not as sexy – a key slogan for us is performance at scale. You heard the stories last year with the Super Bowl and multiple different operators going down.
"So how can you expect customers to remain with you if you're going down at critical times?"
These problems – Meltzer says – ultimately go back to a lack of focus on the product, instead using technology that wasn't made for high-volume sports betting.
"I can explain the reason why some of that happened," he continues. "The platforms that some of these companies are on old code bases and were originally built for likes or social casino or to be a white label casino – and a casino platform naturally has a very different pattern of traffic. Sports have these peaks and troughs. 
"And as well as that, a lot of these platforms were not that experienced for sports wagering."
As long as other businesses focus less on their player platforms, he argues, Strive should be positioned to succeed.
"For us, it's a good thing," he says. "If other operators want to focus on multiple different verticals, it makes it easier for us to specialise in this one vision of just having the best platform. 
"Long may it continue that people start trying to land-grab into other verticals, because really the player platform is the beginning and the end of the way that you engage with your customer.
To the Strive CEO, extra bells and whistles often only get in the way of what matters most.
"If you aren't focusing on making that the best it can possibly be, and instead you're already looking at areas that add less value, you're going to end up with a worse experience for your customer regardless of what features you integrate into your platform," Meltzer continues.
"We don't fear competition, competition makes us stronger. But we're just focusing on having the best player platform."