Penn National Race Course celebrated its 50th year this year, a year in which its parent company rebranded from Penn National Gaming to Penn Entertainment. Cole Rush looks at the past, present and future of both the racetrack and the business as a whole.
As August draws to a close, Penn Entertainment winds down Penn National Race Course's 50-year anniversary celebration. The long-running property opened in 1972, and it's still going strong after 50 years.
"Penn National Race Course represents a history of creativity, innovation, and superior customer service, all qualities that are core to and define our company," says Eric Schippers, Penn Entertainment senior vice president for public affairs.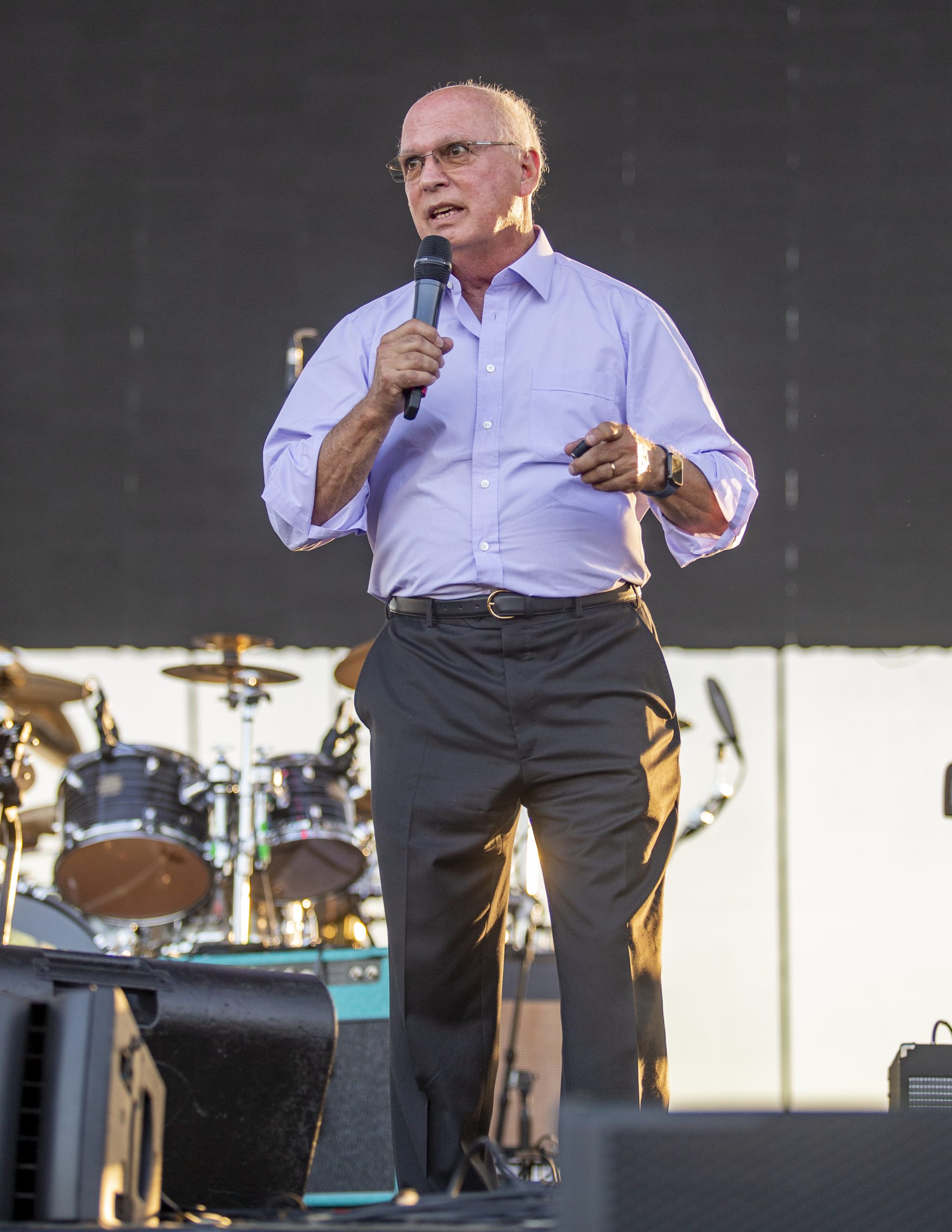 Penn National Race Course has always been emblematic of what makes the larger business tick: a storied past in the gambling industry, constant change to adapt to new technology and gaming formats and a persistent need to offer the best experiences possible to its customers.
To honor the track's 50th anniversary, Penn Entertainment hosted a month's worth of events, including concerts, unique races, and discounted anniversary pricing.
Eric Schippers offers a holistic view of Penn Entertainment's past, present, and future.
"Initially, great racing and jockeys were the hallmarks of PNRC," Schippers says. "From there, it grew as an entertainment hub, hosting concerts, broadcasts of boxing matches, dirt-track car racing and various events that served the local community and attracted wider audiences. We were also successful in creating and marketing signature events, such as the Chocolate Town Handicap and World Series of Handicapping, expanding the track's reach and influence. With a fan-friendly focus, PNRC quickly became known as much more than just a race track."
Looking back
Penn National Race Course became an anchor for the businesses that would eventually become Penn Entertainment, setting the stage for a dominant force to take hold of the gambling world.
Schippers says Peter Carlino – former chairman and CEO of Penn National Gaming – and the track's original operators were instrumental in carving out a niche for Penn National Race Course.
"Early on, we recognized the importance of media distribution, televising races and taking wagers over the phone, and later became the first track to broadcast races via satellite to sportsbooks in Las Vegas," Schippers says.
PNRC became a launch pad for new venues, under the parent company of Penn National Gaming.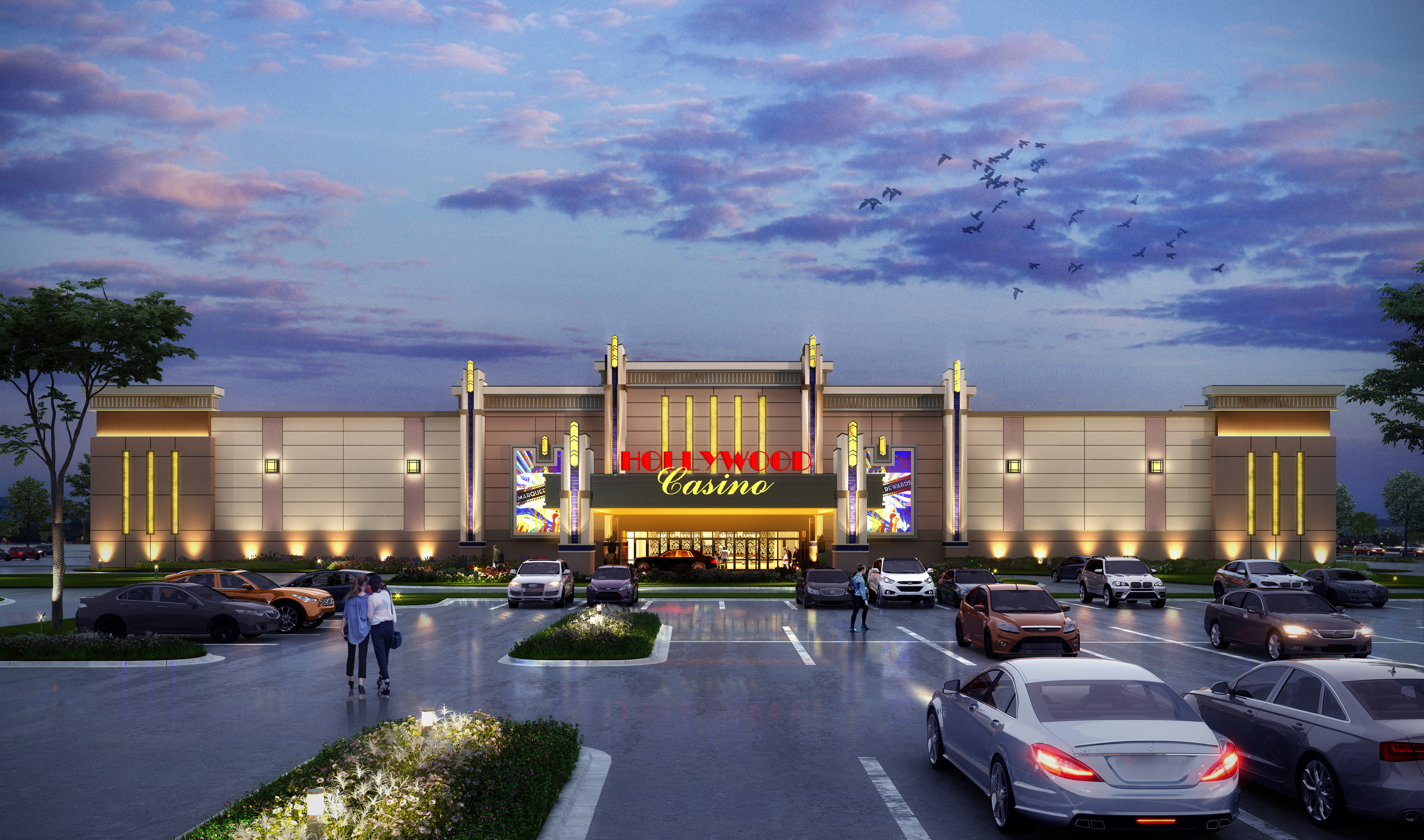 "From our local roots, we branched out across the country, opening properties that delivered all-encompassing entertainment experiences, always with a laser focus on anticipating the needs of our customers. That principle[…] shaped our business ethos and spurred Penn's evolution, growing to become one of the preeminent entertainment providers in North America."
Penn Entertainment carries on the track's customer-focused vision even today. Penn National Race Course is as much a pillar of the company's past as it is a current-day tried-and-true gambling destination.
Redefining the present
Penn National Race Course may have been around for a while, but it remains a vital element of Penn Entertainment's ever-expanding portfolio. The property isn't just a symbol of the company's success. It is symbolic of Penn's long-term success, of course, but it's also a full-fledged gambling destination and a core facet of Penn Entertainment's offering.
Schippers says: "Racing continues to be a part of our diversified entertainment offerings. The track is now the site of one of our premier properties, Hollywood Casino at Penn National Race Course, which opened in 2008. That property features a premium casino, live and simulcast racing, sports betting with a retail Barstool-branded sportsbook, a variety of high-quality restaurant options and a state-of-the-art music venue with the myheroes Stage. It's special to have a Hollywood Casino on the site of our original property, and it's emblematic of how our business has evolved."
The race course's 50th anniversary coincides with a historic rebrand. Out with the Penn National Gaming moniker, in with Penn Entertainment, a broader and arguably more accurate representation of what the business has to offer.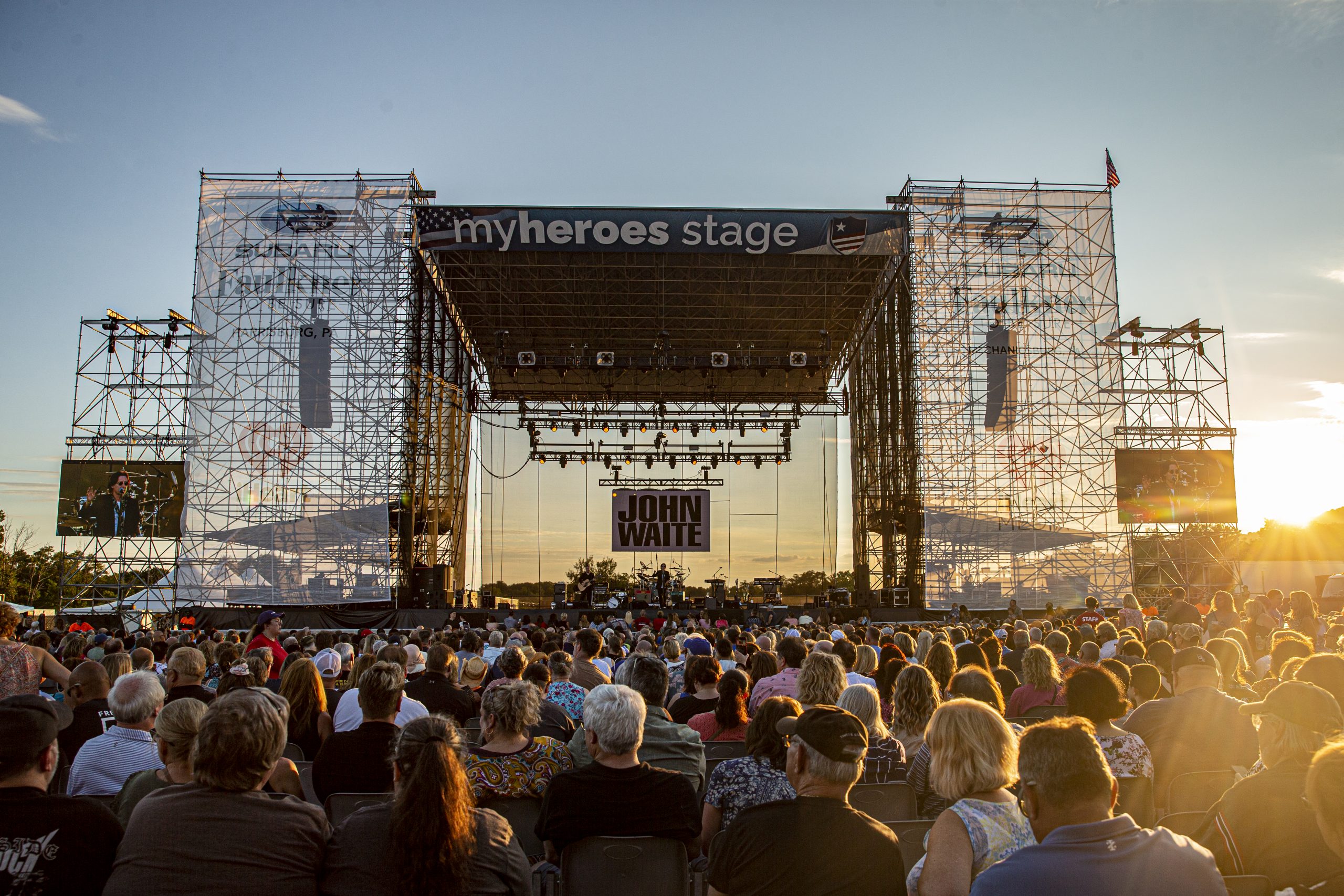 "Rebranding to Penn Entertainment is a natural evolution for our company," Schippers says. "Our new name remains true to the legacy built over the last 50 years while better reflecting the scope of our business today. In addition to our extensive retail casino footprint, we operate a robust interactive gaming business and have become a digital sports media content and technology powerhouse with Barstool and theScore. Our new brand showcases how our business has successfully transformed over the years into a diversified entertainment operation."
Penn's acquisition of theScore and Barstool have proven viable inroads into expanding sports betting markets. Barstool has a broad audience across the US, and theScore has immense brand loyalty in Canada's most prominent sports betting market: Ontario. With its own history and two massive brands under its belt (Penn plans to purchase the remaining stake in Barstool) Penn Entertainment is poised to rival all the other major names in gambling and entertainment.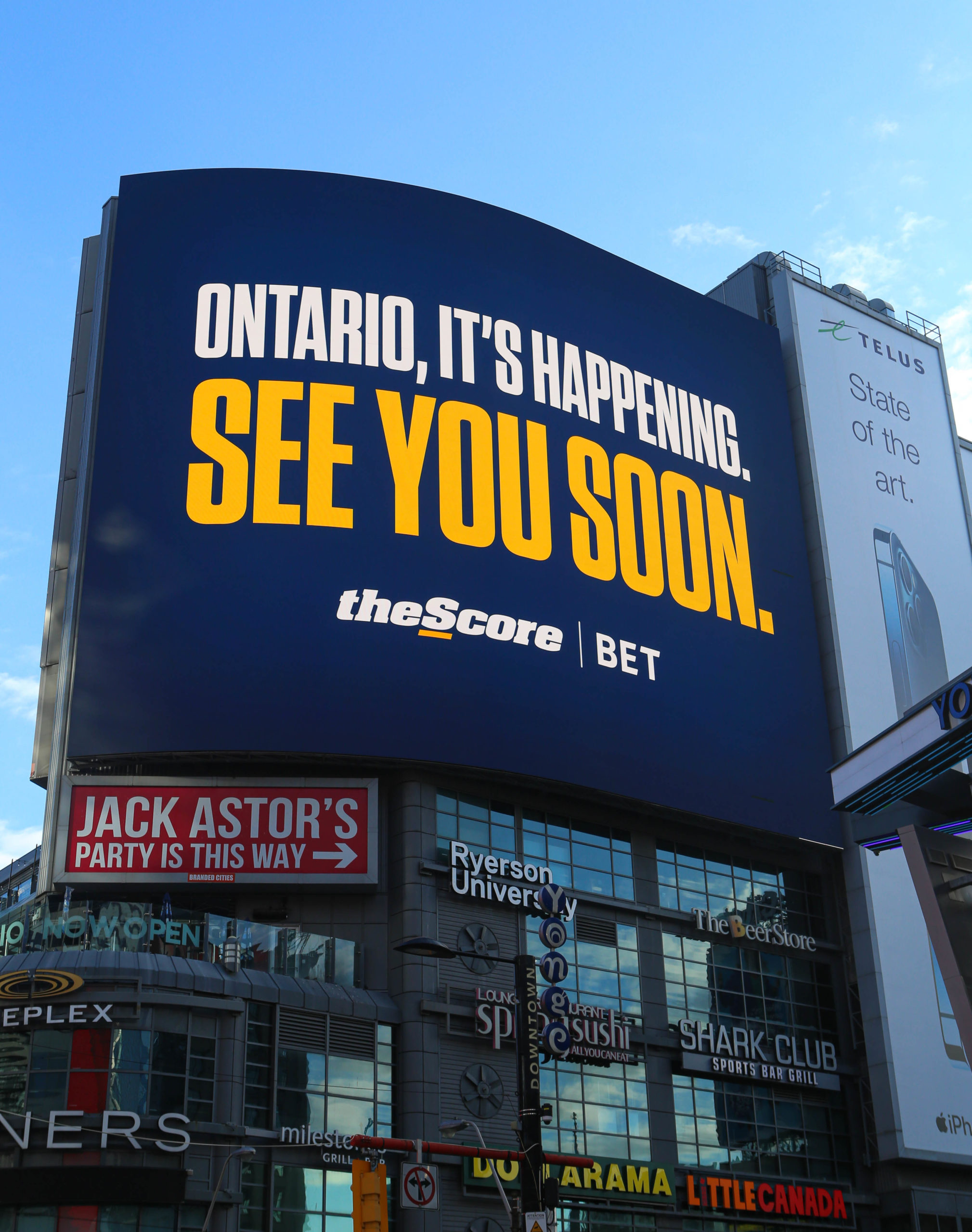 "Both brands – theScore and Barstool – are central to driving organic sportsbook marketing and differentiate Penn from the competition. The strengths of the two brands complement each other, with theScore's robust sports media platform and Barstool Sports' popular personalities and content. These unique and powerful digital assets are key to our growth and customer acquisition strategy."
As Penn National Race Course celebrates its 50th anniversary, Penn Entertainment readies itself for what's to come. And what does that involve, exactly? A focus on integrated gaming platforms and omnichannel experiences.
To the future
First order of business for a newly rebranded Penn Entertainment: integrating its various assets.
"Our goal is to make the customer journey as frictionless as possible," Schippers says. "We've already laid much of the groundwork for that with our Mychoice rewards program, which has increased by 1.2 million registrations over the last four quarters. We've [also] integrated retail Barstool-branded sportsbooks across many of our properties. With an omnichannel focus, we're creating opportunities for conversion through our media brands, online gaming platforms, and the nation's largest portfolio of regional gaming and racing assets."
Penn Entertainment also plans to capitalize on the ongoing expansion of legal online gambling in the US.
Schippers again: "We've been a pioneer in bringing media and betting closer together to deliver authentic user experiences. With theScore and Barstool, we're developing deeper integration touch points that will further differentiate our products and drive business. While we've grown significantly in size, we'll continue to operate with the same entrepreneurial spirit in which the business was founded.
"Similar to our approach over the last 50 years, we envision the business evolving to meet the needs and preferences of our customers, serving them premium experiences across our integrated owned platforms and properties."
If the past half-century is any indication, Penn's future looks bright. Here's to another 50 years.