Rhydian Fisher, CEO of IWG, highlights the importance of online instant win games to North American lotteries following the outbreak of novel coronavirus (Covid-19),  and why he hopes recent developments will evoke positive changes for the industry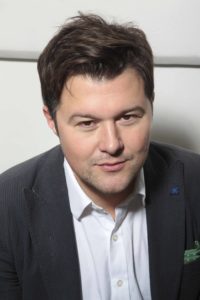 The events that have unfolded in recent months have impacted all industries, none more so than the lottery sector, which has needed to adapt quickly to a changing landscape. 
Given the lockdowns imposed across North America and the rest of the world, retail lottery operators have of course been hit hardest.
For those state lotteries that depend on the sales from land-based operations, budgets will have suffered as players have been restricted from buying draw tickets and physical scratch off tickets.
In turn, attention has unsurprisingly switched to the online environment. Those lotteries with an established ilottery offering have experienced a steady stream of revenue, amplified as traditional retail players turned to the digital space.
At my business, IWG, we have seen player activity grow significantly around our portfolio of instant win titles.
Since the pandemic broke out, more lotteries have also reached out to us, seeking to learn more about best practices related to online lottery. 
It's an intriguing development when you consider the reason why some lotteries have not made the move to online as of yet. Many have always wanted to launch a digital offering but have faced unnecessary resistance by lawmakers or lobby groups.
Now some operators are even being criticized for not making the switch already, despite their attempts to do so in recent years having hit political stumbling blocks. 
While this year has been a very challenging period for all those connected to the sector, we are currently going through two major US lottery integrations with all staff working from home.
The ability to deliver this quickly for lotteries in this new working environment has helped them pivot rapidly and I'm hopeful this difficult time will lead to positive change within our industry.
The past few months have highlighted the importance of an online offering for lotteries in this modern age, in particular the need for instant win games. The same can be said for the casino industry too, where those with a multi-channel offering have been able to engage with customers and attract new ones as they sought alternative entertainment options following the enforcement of physical distancing restrictions.
Let's be clear – it's 2020 and consumers have become accustomed to buying goods online. The same must be said for lottery players. They shouldn't be treated differently.
Retail still matters
As we begin to head back to some sort of normality with lockdowns being eased across several states, the retail sector will be looking to get back on its feet and start operating again. 
One common question that's always raised is whether online instant win products will cannibalise retail ticket sales. Recent events have brought this into focus once again, especially as a flurry of retail players have been converted to online.
It's important to stress in this debate that there will always be a demand for retail products and the emergence of ilottery is absolutely complementary. Data supports this argument, as our proprietary industry research reports that retail sales in markets where lotteries sell a full suite of products online have increased $2.5bn since ilottery launched.
The different price point structures available through both channels are an important factor to consider, as they allow lotteries to reach a wider audience. Take retail scratch off cards, which can carry a huge million-dollar prize and still produce strong revenue from that single game when the jackpot is claimed. 
Incorporating that prize level on an online instant win game would not be feasible and isn't required. Instead, top prizes of six-figure value are enough to make a title successful and draw in players. 
Looking ahead, it's paramount that the industry learns from the pandemic in order to safeguard its future. I'm hopeful more lotteries will be allowed to operate online, which can only be a positive outcome for whole sector. Instant win games will continue to be an important part of the product mix, complementing the retail experience and fuelling further growth for offline lotteries too.