The fledgling courier or messenger vertical is attracting the attention of start-ups, investors and international operators thanks to the enormous US lottery market. But what is their end goal, asks Joanne Christie 
While the repeal of PASPA understandably caught the attention of the entire igaming community, an earlier piece of legislation in New Jersey went comparatively unnoticed despite opening up another potentially lucrative and thus far largely untapped pool of players. 
In 2017, New Jersey passed a bill that allowed lottery courier services to operate within state lines, effectively allowing online lottery messengers to operate entirely legally for the first time in the US. In March, the New York Gaming Commission (NYGC) adopted regulations that will also allow lottery couriers to operate in that state. 
So far, neither state has actually issued a license, but New Jersey Lottery is now taking applications and anticipates the first licensees will be up and running this year. NYGC is currently drafting its application process. 
Such developments have not gone unnoticed by investors. Indeed, venture capital funds have been pouring cash into the two best- known US lottery courier companies, Jackpocket and Lottery.com.
At last count, the former had raised just over $30m in a series of funding rounds, including from prominent investors such as SBTech chairman Gavin Isaacs and former NBA commissioner David Stern, while the latter is close to $20m. 
The appeal is obvious, with the North American Association of State and Provincial Lotteries putting US lottery sales at $80.5bn for fiscal year 2016.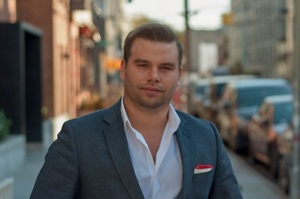 Licensing to provide clarity
The certainty that comes with regulation will be an added draw, says Pete Sullivan, CEO at Jackpocket, the mobile app courier service that was founded in 2013 and has now applied for a New Jersey license. 
"For the first time ever there will be a framework that will allow New York and New Jersey to license these types of service providers and make it illegal for anyone else to provide these services," he says. 
Jackpocket already operates in Minnesota, Texas and New Hampshire, though these states do not have a licensing framework. Though most states don't have laws that explicitly prohibit lottery messengers, states have taken diverging views on their legality. 
Indeed, when Jackpocket first launched in New York back in 2015 it received a frosty reception from lottery and gaming officials and quickly retreated with a view to waiting until the legal situation was clearer. 
And while it may have been something of a setback, the ringfencing of the lucrative New York and New Jersey markets to those with licenses could more than make up for it, says Sullivan. 
"New York is the biggest lottery in the country. It is actually by single jurisdiction the biggest in the world— they crossed the $10bn mark last year in terms of sales. 
"With New Jersey being right nearby it is a dual market in the sense of media spend. And obviously, in New Jersey there is a proliferation of igaming, it is the biggest state for sports wagering online and igaming, and so it is going to be extremely interesting." 
While he also sees the value in the licensing frameworks being set up in New York and New Jersey,  Lottery.com CEO Tony DiMatteo says the company won't just wait for regulation but will continue to expand under its "courier model with permission from states" model. 
Lottery.com currently operates in New Hampshire, Minnesota, North Dakota, Texas and Oregon.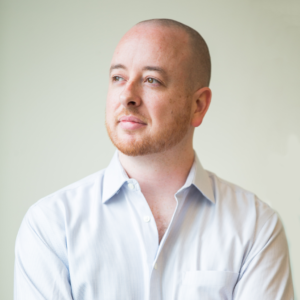 "We took a different approach than a lot of other companies and went to the states and actually asked for permission to operate the game, because what we've seen with competitors is that they come in with this disruptive model and legislators don't like that.
"We get some type of letter from a proper authority in a state. Sometimes that is the lottery commission itself or sometimes it is the governor's office or the AG, who would effectively give us a letter of compliance which says 'based on your business model we don't find that in conflict with our existing laws.'" 
Sullivan says Jackpocket ensures it is compliant with laws in the states it operates in, but has a formal memorandum of understanding only in Minnesota so far. 
The cost of convenience
Regardless of the way Jackpocket and Lottery.com forge relationships with the states they operate in, the central premise is the same: they make money by charging customers a convenience fee to purchase tickets on their behalf. So if a lottery ticket costs $1 in a retail outlet, an online messenger might charge $1.10 to the customer to buy it for them. 
In an international context, it's easy to see how long-established messenger services such as theLotter can charge players more than the face value of a ticket. After all, a player in the UK has no other way to purchase a ticket in a US Powerball jackpot than via a messenger. 
In a domestic context, it's harder to see how players could be convinced to stump up more than a ticket costs, particularly when the domestic messengers are only selling tickets within state lines and not offering anything players can't otherwise get. 
However, DiMatteo says Lottery. com's experience of bringing in a $1 convenience fee for up to 10 tickets proved players are willing pay more to play online.
"We originally started without any convenience fee so our margins were very small, they were almost non-existent and so consequently to cover the payment processing fee we had a five-ticket minimum. 
"Once we started charging the convenience fee we removed that limitation, so you could buy one ticket and we'd charge that $1 fee. We saw no drop in sales at all and actually a small uptick. It turned out that people were absolutely willing to pay $2 for that $1 ticket for the convenience of not having to go to a store." 
The expensive cost of banking in the US also works in the couriers' favor. "Even though almost every store in the country can accept a debit card, most don't because they don't want to get hit with processing fees. So they will tell you that you have to take your money out of the ATM, which, if it's not your bank, you're accepting a fee on," says Sullivan. 
That's not to say payments are easy for couriers themselves. On the contrary DiMatteo says it "has been a challenge for us to get really top tier payment processing," although very recently it has signed a deal with FirstData to be its exclusive payment processor. 
Similarly, Sullivan says that while Jackpocket can accept Visa and Mastercard payments, most are rejected due to it being forced to use a gambling merchant category code. The company has, however, recently been accepted by PayPal. 
Both companies have added features, with Jackpocket having recently launched a syndicate product, and Lottery.com soon to launch sweepstakes. But even with a compelling proposition to players, the fact remains that courier is a relatively low-margin vertical and while they are selling online convenience, couriers themselves still have to physically purchase tickets. 
End game or first step only?
Perhaps then the real opportunity for the couriers making a push right now is to establish a brand and use it to branch out into other avenues. 
Lottery.com already operates as an affiliate for Michigan Lottery and DiMatteo says he is eyeing other opportunities. He says the company is in "early stage conversations" with state lotteries about selling tickets for them. "I still think that is probably two quarters away, but we do have ambitions in that as we draw closer to the industry." 
He adds: "I believe that sports betting in most states will come through the lottery offices and so if there is an opportunity there we may look into that." 
Similarly, Sullivan says: "We have always seen courier as the entry point into the industry. At the end of the day I would hope that lotteries will start to evolve into a model where, just as they have always used third- party brick-and-mortar retailers to sell their tickets, we will get to a position where licensed third-party digital retailers will exist." 
Jumbo Interactive's success in Australia is certainly an example of how a reseller can work with state lotteries to the benefit of both parties. 
"As lotteries continue to evolve, if they can utilize third-party companies that are incentivized to help sell more lottery tickets and that can bring in expertise, whether it is technology
or marketing, that is going to be hugely advantageous for them," Sullivan adds. 
Certainly there's an impetus for states, many of which are not particularly advanced in their  iLottery plans, to piggyback on the offerings of couriers. For a lottery without a huge budget, why not take advantage of a company that is effectively taking care of marketing, customer acquisition, CRM, payments and ID verification if it's being offered up for free? 
From a technology perspective, Apple's recent ruling that all gambling apps in the App Store must be native adds extra impetus, says Sullivan. "Even Michigan's iLottery is completely HTML5, as well as every single other state lottery app in the US. The state lottery apps have to meet these new guidelines by 3 September and it is creating a major issue for a lot of the state lotteries," he explains. "We're completely native with swift 5.0." 
Silencing the critics
Of course, couriers won't seem like a win-win for everyone and state lotteries will naturally come under pressure from their retail partners, with retailers fearing cannibalization in much the same way brick-and-mortar casinos fear it from igaming. Indeed, the NY legislation was vehemently opposed by the New York Association of Convenience Stores. 
Sullivan also expects that as iLottery becomes more prominent in the US, crackdowns on international messengers are likely. "We know that the Mega Millions is now adding new rules to not allow international couriers to operate in the United States." 
However, some international operators have expressed optimism about the opportunities Stateside.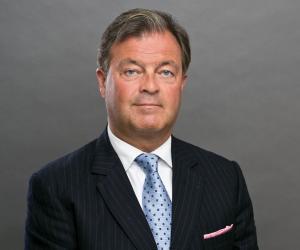 Lottoland CEO Nigel Birrell, for example, said in a recent interview with iGaming Business that the company was considering entering the US as a messenger and lobbying for lottery betting at a later date.
However, Sullivan is skeptical of this approach. "The lotteries speak of [lottery betting companies] as like poison over here," says Sullivan.
"It was a super clever model and it made a lot of money but it also made a lot of people mad." 
The key to the couriers— international or otherwise—getting retailers on board will likely be
some kind of evidence their offerings are adding to the number of players rather than just shifting them around. In this regard, DiMatteo points out that 68% of Lottery.com users are millennials, a coveted but largely elusive demographic for traditional lotteries. 
"I don't really believe that the younger generations don't want to play, it is just that they don't carry cash anymore and they don't go to the store nearly as much as the older generation, so if you have an industry that is completely paper based—you walk in with a piece of paper, which is your dollar; and you walk out with another piece of paper, which is the ticket—obviously you are not going to be able to address the millennial crowd." 
As with sports betting, the state-by- state process of expansion is likely to be relatively slow and intensive for couriers. But if the level of investment into the vertical and the optimism of operators over the size of the market is anything to go by, it might just be worth the effort.