The pandemic has already brought about a shift on the part of regulators, says Gaming Laboratories International president James Maida, who ahead of his participation in Clarion Gaming's The Road Back webinar series this week, predicts greater flexibility also lies ahead from policymakers
The United States has frequently been described as a fragmented market in terms of gambling, with different states imposing different regulatory and compliance demands on operators.
And while these variances have sometimes been described by stakeholders as overly bureaucratic and leading to inconsistencies that make it difficult for firms to expand across state lines, the novel coronavirus (Covid-19) pandemic is likely to prove to be something of a great leveller.
James Maida, president of Gaming Laboratories International (GLI), has been working in the industry for 33 years and says while it has navigated its way through various crises during that time, this one is different.
"What's different about this is that casinos literally closed all around the world. There had to be a day there where there wasn't a single casino open in the world, let alone in America or Europe or Asia. Airlines kept flying, whether they were greatly reduced or not, but the casinos and gambling shut down."
The big difference between the States and other regions, however, is that by and large there was no fallback option in the US. Though European and Asian land-based casinos may have been shut, igaming provided a viable alternative for players and allowed a section of the industry to stem their losses and at least partially weather the storm.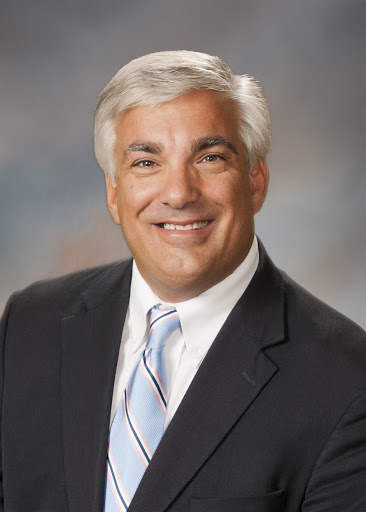 By contrast, in the US, although states have had the option to enter the online casino and poker space since the Department of Justice issued its 2011 opinion that the Wire Act only applied to sports betting, not many have done so. And overwhelmingly, the recent expansion of the online gambling market has been focused on the sports betting opportunity presented by the repeal of PASPA in May 2018.
"With sports betting shut down, obviously online gaming has done really well and that's helped the markets that have online gaming," says Maida, adding that GLI's online business has not slowed significantly during the pandemic. "In the United States not many jurisdictions have adopted online gaming so many of the casinos in North America did not have the tools that casinos in Europe or other places of the world had."
A safety net
"I think that this is a catalyst and an unintended consequence of this pandemic will be that states that were worried about putting online gaming in or having a policy around online gaming, those states will now see that as a revenue builder and a way out of the financial devastation from the pandemic."
Any state looking at the revenues coming out of the US's leading igaming state New Jersey, which saw record gross gaming revenues for igaming during April and May, is certainly likely to be questioning whether they have missed a trick by not following suit.
This is particularly true given many are expecting a second wave of the coronavirus to hit the US, says Maida. "I think we are going to see that ramp up almost as a safety net or a plan B when casinos aren't open. We are fully expecting over the next year that there will be hotspots and states will have to reverse their reopenings or put more restrictions in place for a temporary period of time."
In the meantime, however, the land-based industry and its partners, such as GLI, have been hard at work devising ways to keep players safe and that process has required – and been met with – flexibility from regulators.
"Touchless, contactless payment methods that mean people don't have to bring bills into a casino are something that regulators have not always embraced, but we are seeing more acceptance of these electronic payment methods," says Maida.
"Several companies already have contactless systems where you put money into your account when you come into the casino and you play machine-to-machine. Things have really come a long way in the last few weeks and that's something we have been working on."
Regulators have also shown a willingness to adapt some of their more stringent rules during the pandemic, says Maida.
Regulatory relaxation
"I have seen a regulatory structure that relaxes when it needs to but never causes risk. Many regulators have deferred licensing renewals. I just received an email from a regulator who has extended the licensing fee deadline out six months.
"We were fortunate very early on in the pandemic to reach out to our regulators, who allowed us to take equipment home out of our office, which is usually not allowed. They have been very flexible."
This flexibility was vital in allowing GLI to keep working at usual without putting its staff at unnecessary risk, says Maida, who adds that apart from skeleton crews in some offices, most staff have been working remotely.
"Over the last three months we have met every single deadline, we have completed every single test that a client has asked for. It is very much business as normal other than we are not all together in an office," he explains. "All of our people were out of the office by March 20 and we were online within two days. We haven't really missed a beat from the perspective of the ability to get our work done."
But while regulators may have relaxed their rules in some areas, they've strengthened them in others, such as the requirements introduced in relation to protective equipment and social distancing in newly reopened casinos. This has also led to innovation in the market, says Maida.
"We've seen products come to market that we have tested in an expedited fashion that allow a casino to know when someone stops playing at a game so that somebody can go and clean that machine. There has been a lot of system innovation, tracking players to know when games have to be cleaned."
Inspiring innovation
And perhaps unexpectedly, Maida says this innovation has extended beyond that which is directly related to the pandemic. "Many of the suppliers that we work for surprisingly early on saw this pandemic as a time that they could use to figure out what new products and what new games could come to market. So they've used this time very wisely with lots of R&D, not only around coronavirus, but we have seen several of our suppliers coming up with new game concepts. In a way they could be more focused and not be distracted by what's going on in the gaming industry on a day-to-day basis, so we think that quite a bit of R&D was done over the last few months."
This innovation may well be a vital tool in ensuring the longevity of the land-based industry – for now Maida questions the sustainability of the land-based industry post the initial bounce seen on reopening.
"The real question will be whether after the pent-up demand is over, will this be sustainable? There are regional markets in native America, tribal markets where it might be sustainable because these are places where quite a bit or most of the revenue comes from restaurants, shows, theatre and other amenities."
And while the busy scenes shown when Las Vegas opened its casino doors after a two-and-a-half-month hiatus would seem to indicate a strong desire among the American public to return to casinos – somewhat to the dismay of those concerned about a second wave – Maida points out it's tough to make money operating at reduced capacity.
"It is important to note that things were crowded because they were operating at a 50% capacity – they were using every other slot machine, people were socially distancing themselves.
"Casinos are operating at a reduced capacity so one must wonder whether at reduced capacity, while revenue comes in, does the reduced capacity cause it to be a money-losing situation?"
Of course, should a vaccine or effective treatment be discovered that allows casinos to return to normal operations then it would seem far more likely that revenues might return to pre-Covid levels. But given the economic fallout of the pandemic, that's not necessarily a given, says Maida.
"The downturn was very sharp and the upturn was sharp as well, but it is not back to where we were previously. The real question is now that we are halfway back or three-quarters of the way back, will we just bump along like this for a while?" he asks. "The initial snap back was strong but is the rest of the recovery strong, or is it medium and will it take this industry many years to come back?"
Join James Maida live on Wednesday, July 08 during ICE North America Digital's The Road Back webinar series, when he will discuss these strategies and the future of gaming at length. To reserve your place for an individual webinar, or to register for the entire series, please click here.