While Las Vegas casinos were undeniably busy upon reopening, tourist activity in the city has been markedly different from pre-Covid times, says Stowe Shoemaker, Dean of the William F. Harrah College of Hospitality at the University of Nevada, Las Vegas
Though Las Vegas has long been known as a gambling destination, over the past couple of decades the focus has shifted more and more towards other forms of tourism.
In recent years casinos have even been known to lament the fact that too many people – especially Millennials – were coming to Vegas and not placing a single bet, instead spending time partying or going to shows.
But the novel coronavirus (Covid-19) pandemic could well bring about another reinvention of Sin City, perhaps even a return to its roots.
"Obviously the shows have pretty much been cancelled because we can't have more than 50 people," says Stowe Shoemaker, Dean of the William F. Harrah College of Hospitality at the University of Nevada, Las Vegas, also webinar series chair for ICE North America Digital's The Road Back webinar series. "So now there's obviously a focus on the gaming side – that's what people are coming for."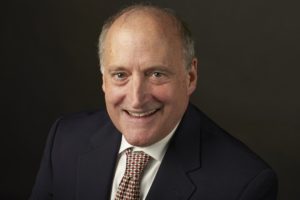 He says that while Las Vegas casinos have reopened and are busy, the curtailed flying activity is having a dramatic impact on the type of tourism in the city.
"Las Vegas had really become very much a convention town. So where we're seeing the biggest impact is on those midweek conventions, because companies are not allowing employees to travel. I think it's going to take a while for the meeting business to come back.
"What we've seen recently in Las Vegas is that people are not flying in, but they're driving from different locations. So Las Vegas has become very much a drive market."
But while the limited flight activity is currently posing problems for Las Vegas's integrated resorts, Stowe thinks the fallout from the pandemic will be less severe than that of the global financial crisis of 2007-2008.
"In 2008, the economy was basically flawed because of the banking crisis. People were really financially in trouble because the whole economy was in trouble. In this crisis, there's been the lockdown and people have had to work at home, but people are still working. Business is still being done. The stock market hasn't crashed.
"What's different about this crisis compared to the past is that the fundamentals of the economy are pretty stable, so the ability for consumers to spend money is still there. People will eventually begin to travel again and they will have money to spend."
Lessons from the past
He also thinks the casino industry has learned lessons from the past. "What previous crises have taught us is that we need to become more efficient in terms of how we run our businesses. So after 2008 we kind of right-sized the business. In business you're either a cost to the business or you're revenue. In the last crisis, we found that we had a lot of costs in corporate offices that weren't necessarily driving revenue.
"What we're seeing in this crisis is that companies are going back to that same philosophy to say, 'do we really need these roles and is there a way to make the roles more efficient?' So we've learned to really drive extra costs out of our business, which unfortunately means a lot of people's jobs. But we've also learned how to improve our processes so that we can get economies of scale."
Right now, however, it might be more necessary to consider the diseconomies of scale in land-based casinos, as social distancing measures mean most are operating at reduced capacity.
"When you look at some of the casinos, like Penn Gaming or Boyd, which have properties around the country, those are gambling joints. They're catering to the gamblers and now they have to shut down some machines because they have to practice social distancing," says Stowe.
"If you have all your machines open, you don't really have to pay much attention. But now all of a sudden you have to say, 'okay, we have to only open a certain number of machines because we have to separate people, so how do we do that in a way that makes sense?'
"How do we redesign our casino floor so that we have social distancing? How do we use analytics to determine which slot machines should stay open?"
Silver linings?
For gambling-focused properties it seems clear social distancing will impact their bottom lines, but for integrated resorts, Stowe says some of the changes brought about by Covid-19 could actually lead to cost savings.
"For example, with the buffet at Wynn or the Cosmopolitan, rather than people just going up and grabbing food themselves, they can order all the different things and it's brought to them by a waiter. This helps us control the cost of food because we're not just having big piles of food out there."
He says automation is also increasing, which could also reduce staff costs. "Things that had been slowly occurring in the industry, like automatic check-in, where you can check in on your phone and you don't need to get a card, that is expanding more rapidly because it's had to. Consumers are adapting to it more quickly."
And Stowe expects this to extend to the games as well. "I think we'll see more people using electronic games. Obviously in Asia, there's much more electronic gaming, but in the States, we're starting to see more of that now because of social distancing."
Asia also provided an example for US casinos to learn from given Macau's location in China meant it was the first big casino destination to be hit by the pandemic. This gave some of the US land-based operators with properties in Macau – Wynn and Sands, for example – an advantage in terms of being able to quickly adapt their US properties.
"Many of the casino companies that had properties in Asia were able to take those learnings and immediately apply them to what happened here in Las Vegas. Things like face masks, social distancing, hand sanitisers, all the things they needed to do to keep their environment safe, they learned those in Macau."
Though when Las Vegas casinos initially reopened any rules around the wearing of face masks were set by casinos themselves, in late June it became mandatory for face covering to be worn in public.
Stowe says the initial recklessness seen in Vegas and the cautiousness now creeping in has informed his prediction the industry will see a W-shaped recovery. "Everybody couldn't wait to get out of their house after the lockdown. They went out and spent lots of money. They weren't careful. They didn't wear their mask. They didn't social distance. Then we hit the spike and now we'll start seeing a slowdown.
"As people feel more comfortable going back out that it won't be a sharp rise, but it'll be kind of a low rise. When you look at all the data, that's what the data has been showing too, that it's really a kind of W. But instead of being straight up, the last part of the W is going to be more curvy. Because I think now people are realising that we have to wear masks, we have to be socially distanced, we have to be very careful going out."
Join Stowe Showemaker today Thursday July 09 and Friday July 10 for ICE North America Digital's The Road Back webinar series, when as webinar series chairman he will be introducing discussions on preparing for possible shifts in post Covid-19 customer demographics and communicating a strong sense of health and safety while delivering on the fun and excitement appeal. To reserve your place for an individual webinar, or to register for the entire series, please click here.