iGB North America's investment columnist Mohit Kansal has shifted from the sports betting investment series to discuss the impact of the novel coronavirus on the gambling industry.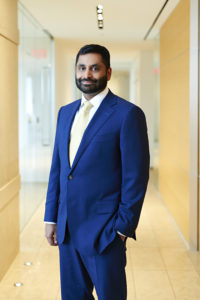 In these challenging personal and professional times, we must continually evaluate our perceptions and thoughts, relying on facts and fundamentals versus the latest LinkedIn post, talking head on the news or your last Zoom video chat.  
In this column, I will provide an overview of the big picture and offer my perspective on several topics, which I hope can guide the reader as they are making difficult decisions within their company and perhaps in their personal trading account. 
Understanding the big picture
I am not an epidemiologist or macro investor, though I do subscribe to the writings of Tomas Pueyo, who has done a masterful job of balancing hard data and insight in an easy to understand manner.
His most recent articles (Coronavirus: Why You Must Act Now and Coronavirus: The Hammer and the Dance) provide a framework on how the next 18 months may look. I will allow the reader to find and peruse these free-to-read articles but I have provided several of my key takeaways from these writings and others.
Our current shut-down (or the hammer) is temporary – once the curve in your local region begins to flatten or the pace of growth slows, governments will start to gradually open up the local economy. This does not mean things will catapult back to normal in busy sports venues or conferences, but the basics will get back in motion including school re-openings and non-essential employees being allowed back to work.
Once the hammer subsides the dance starts – after some success in curbing the pace of growth, until either the entire population is infected, or a suitable cure is found, we will live in a new normal. This means no international travel, continued restrictions on large groups, frequent testing and selective use of the hammer in communities and cities when flare-ups occur. One can look to the Spanish Flu in 1918, and China more recently, on how we must continue to stay vigilant.
I state these two facts to establish that our current drastic steps will not persist indefinitely though this does not mean a quick rebound. Further, the pace of rebound and how consumer behavior changes in the coming years are the chief questions impacting decision making. 
Impact to segments of gaming
Given this backdrop, I offer up a perspective on each of the segments of gaming with which we are familiar and in an ascending order of my excitement about their potential in the coming one to two years.
Destination casinos. The path back to normality for destination casinos, I believe, will be slow and measured. Visitors to Las Vegas and Macau must undertake long journeys by air or sea, often crossing international borders. It is typically a large and indulgent purchase. A period of a prolonged 'dance' of limited travel (domestic and international), limits to large gatherings (including conventions) and a recessionary environment, will result in a sustained down period worse than the depths of the 2009 recession. One can look to the early numbers out of Macau after their re-opening to gain a glimpse on the future of Las Vegas in three months' time.
Regional casinos and betting shops. The local betting shop or local casino, I believe, will have a slow but quicker ramp when compared to destination casinos. The customer base typically resides a short drive away and can enjoy an entertaining experience for a limited amount of money. However, this positive aspect is balanced by the fact that older people are frequent visitors in regional casinos in the United States. In this dance, then, expect that a portion of this older population will have greater restriction on their movements and exhibit more caution towards large public places.
Fantasy sports or sports betting. Wagering continues today (albeit on 'tail' sports, as insiders will say). However, the chief question is when will the major sports groups come back, be that the NBA in the US, Premier League in UK or the IPL in India. Those most close to the situation believe this will happen "soon" or in the coming few months. I subscribe to the view that "soon" is the likely scenario given the material financial incentives for all parties involved (leagues and players) are to resume playing and there are ways to minimize risk (through playing in closed venues, player isolation and frequent testing). However, I balance against the danger of a star player being infected while playing, or the perceived crassness of celebrating a victory while the world outside is suffering. Esports, on the other hand, where games and matches are continuing, is seeing strong volumes and upticks in popularity.
Online casino, poker, etc. This is currently the one bright spot of gaming where many operators are outperforming since many of us are at home and in search of entertainment options (outside of Netflix or our favorite streaming service). This is further amplified as companies that compete for advertising spend outside the sector are fading as their businesses struggle. Anecdotally, I have seen strong performance over the past few weeks including record users and presence from industry players such as PokerStars. Once the dance begins, I believe we will see some of this activity fade as more entertainment options are available, though there will be lasting effects as new users will have been acquired and many will realize what they were missing, becoming regulars for years to come.
Timing
With so much uncertainty on when the hammer fades and the dance begins, a natural question is when do I invest (either in the markets or my company)? My short answer is no one knows the exact time. Therefore, vigilance and preparedness are critical. A few guiding principles to keep in mind include: 
Prepare for a prolonged downturn – cash is king and key to ensuring your company or investment can weather the storm to survive past the current situation.

 

Not all activities are the same – reference my segments above or others you may have in mind to understand their short and long-term potential. If your business is struggling in one segment, is this the time to aggressively expand into another or try something new? Several savvy operators have pivoted quickly and are already doing this successfully today.

 
Opportunity
As much as this is a difficult time for all of us, we must continually reflect on how this can also be an opportunity.  
This can take many forms, whether it's investing in that high quality of company that was always too expensive, affecting that change at work that was previously too difficult or disruptive, or even re-connecting with an old business partner or acquaintance. Step back (turn off social media for a minute) and please give this more thought. This time is not different and we will come back.So let's make the most of it and come out stronger the other end. 
Mohit Kansal is a Partner and leader in the Gaming practice at the Clairvest Group (www.clairvest.com), a leading private equity firm (mohitk@clairvest.com). Clairvest has been actively investing in private companies for more than 30 years