Steered in part by customer feedback and taking inspiration from the best digital-first products from outside of the betting sector, the BetMGM app has received a full redesign intended to simplify the user experience from top to bottom. Cole Rush spoke with BetMGM's VP of product Kamal Grey for an overview of the redesigned app, which rolled out in most markets just ahead of the 2022-23 football season. 
Kamal Grey notes a few themes and focus areas that led BetMGM to rejigger its app and make the entire experience more streamlined for users.
"We want to invest in the design and aesthetic of our product," Grey says, "which is the most visible thing to customers. We wanted to modernize our design system and ensure that the app looked and felt as advanced as our competitors' do, setting us up for the future to make ongoing improvements."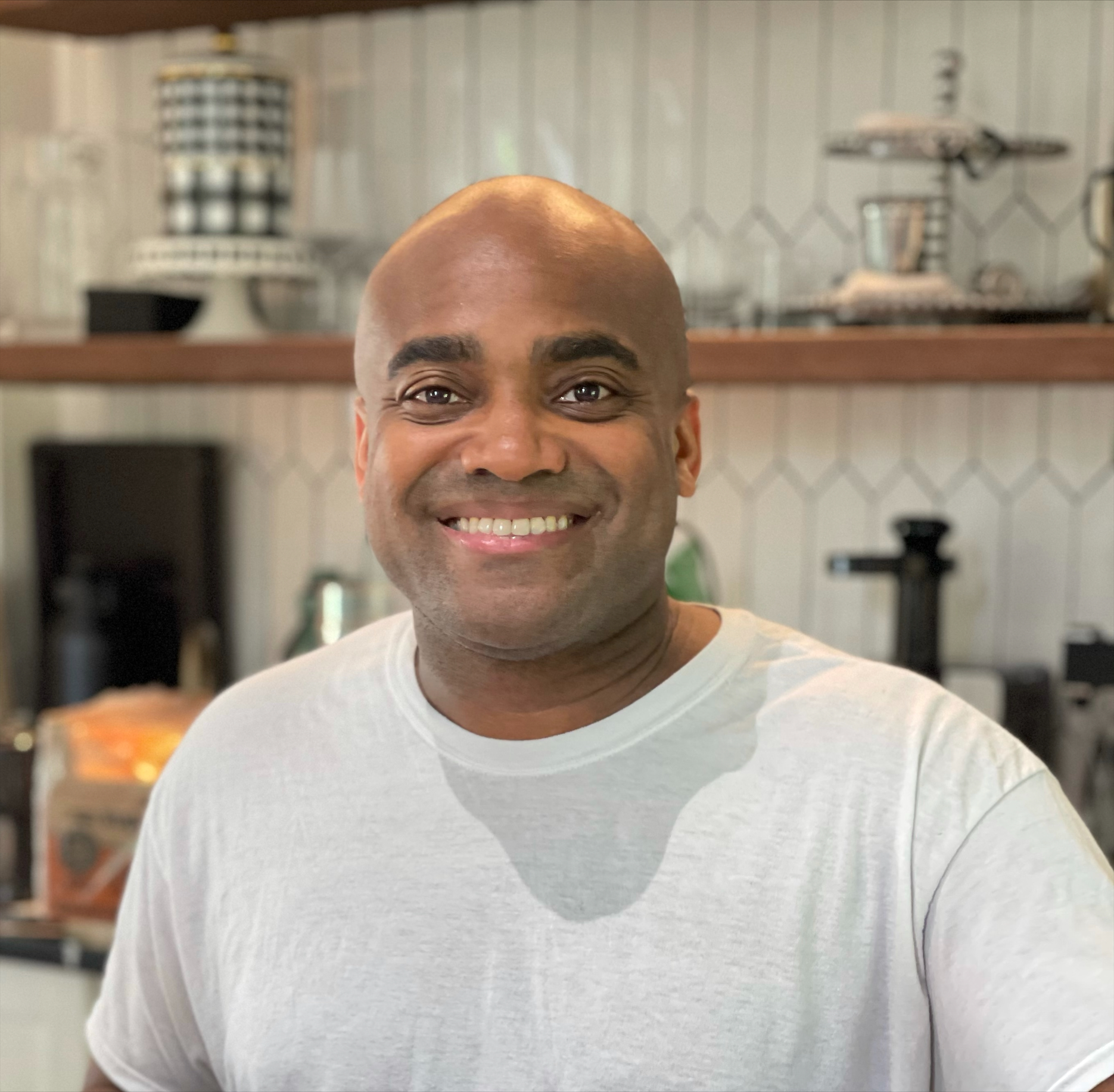 This approach led to an overhaul of the app, but one that retained the BetMGM spirit. It started simple. Grey and the product team made sure the color scheme remained consistent throughout. From there, they streamlined the experience from top to bottom so everything a user can do on the app—peruse odds and lines, place a bet, switch over to casino gaming (where legal), make a deposit, etc.—feels cohesive and simple. 
Grey demonstrates the cohesion by switching from sports betting to casino gaming. "The navigation in the header area stays consistent across the product," he says. "We're using the same design pieces throughout the entire product. When you go from casino to sports, you don't feel disjointed. When you go from the main page to promos, same thing. The typography and color scheme is all there. Small things like button style, colors, they matter. We're removing some of the guesswork for users."
I give the new BetMGM app a try, and everything Kamal aims to achieve feels successful. Online casinos aren't legal in my state, but the sportsbook experience certainly feels smooth and sleek. Grey's mission to unify each element of the BetMGM app? Success. 
With consistency in the bag, Grey and company moved on to another theme: discovery. 
"How do you find the thing you want to do? How do you find your desired bets? If you have online casino, how do you find the games you want to play?" Grey asks. 
He highlights a few key changes MGM has made to address these points. 
First, BetMGM's redesigned app displays the search bar prominently at the top of the page. Before, users had to jump through a few hoops to get to search, something that prevented many from using it in the first place. 
"The search bar can be a comfort area for bettors when it's there; if I can't find what I want, I can just search it," Grey says.
Then there's the organization of the bets on offer. Popular and timely matchups appear first, or possibly local games depending on the market. 
"Next in terms of discovery," Grey says, "we want to make filtering and sub-navigation easier. If a bettor wants to find NFL lines, they can break out into more items."
He opens the NFL section within the sportsbook app and indicates the new categories at the top of the page: parlays, props, and futures. The body of the page features more "typical" NFL bets—moneyline, spreads and totals—listing the games in chronological order. It's all very intuitive; the parlays page allows me to build pre-set parlays with one click while props and futures listed some of the more popular wagers within their respective categories.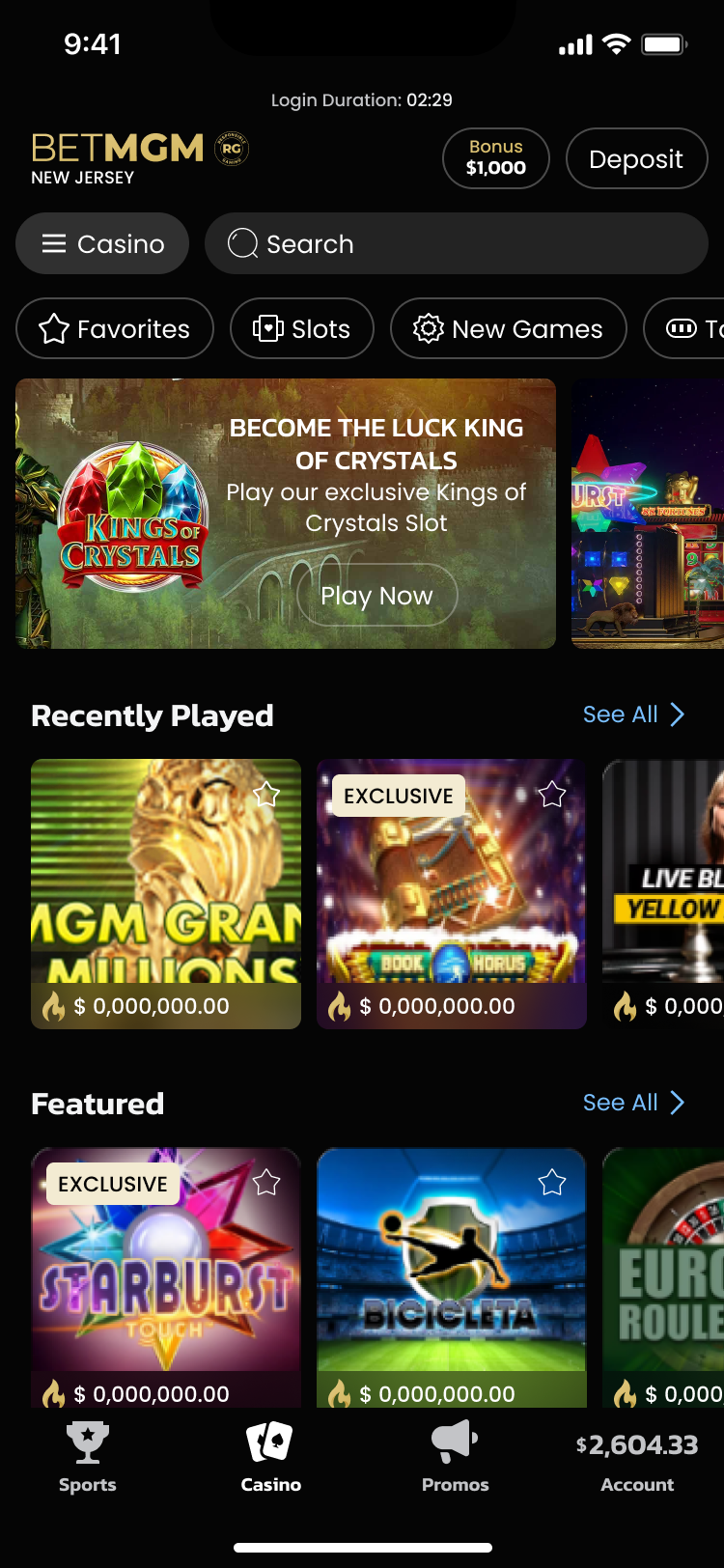 "We can break it out and adjust based on customer feedback, too," Grey says. 
Grey also highlights the bottom navigation bar, which for me lists "Home," "My Bets," "Promotions," and "Account." Players in online casino markets will have the "Casino" option added to the mix. 
Single-game parlays
Then there's BetMGM's One Game Parlay tool, which has received a massive facelift and redesign. Users can explore the options without an account, but that's just the beginning. 
BetMGM's new tool streamlines the parlay-building process. Select the 'One Game Parlay' option for an NFL game, for example, and a menu pops up with numerous options. Bettors can add moneyline, spread, and totals bets to a parlay, or sift through game, team, and player props to build their ideal One Game Parlay. 
This option is accessible from any page within the app: the home page, the NFL page, the match-up page for any given game…
"We applied design styles here," Grey says, "But we didn't completely change the functionality. We plan to hone it over time."
These changes—among many others—were fueled by constant feedback from BetMGM customers. Grey and his team took user opinions into account and updated BetMGM in direct response to the most common user feedback. 
"We did get feedback that our product was slow," Grey says. "I think there were two reasons for this. One, there may have been some technical issues that we're actually working on over time to consistently improve speed."
Here, Grey refers to literal speed, or how long it takes a page to load, a bet to process, a deposit to hit. 
But there's also the perception of speed to consider, as Grey makes clear. "If you can't find the thing you're looking for as quickly as you want, you think your app or the experience is slow," he says. "So we addressed this concern in our design. We moved the search function, streamlined our navigation, and made it easier to get from one place within the app to the next. We've already received feedback that users feel the app is faster."
Grey also cites the One Game Parlay improvement and easier deposit/cashout UI as big items on the product team's list in response to consumer feedback. 
Looking to rivals
BetMGM also looked to major competitors to hone its product and create the newfangled app. 
"Most look to FanDuel and DraftKings, then the Caesars and PointsBets of the world. But we're all doing very similar things," Grey notes. "It helps, then, to look outside of the betting world at digital-first products. We looked at Robin Hood, for example, for inspiration on how to navigate certain regulatory obstacles with a user-friendly app. There's also the traditional sports world. ESPN and Yahoo! are two of the biggest, and they inspire some of our sports-centric thinking."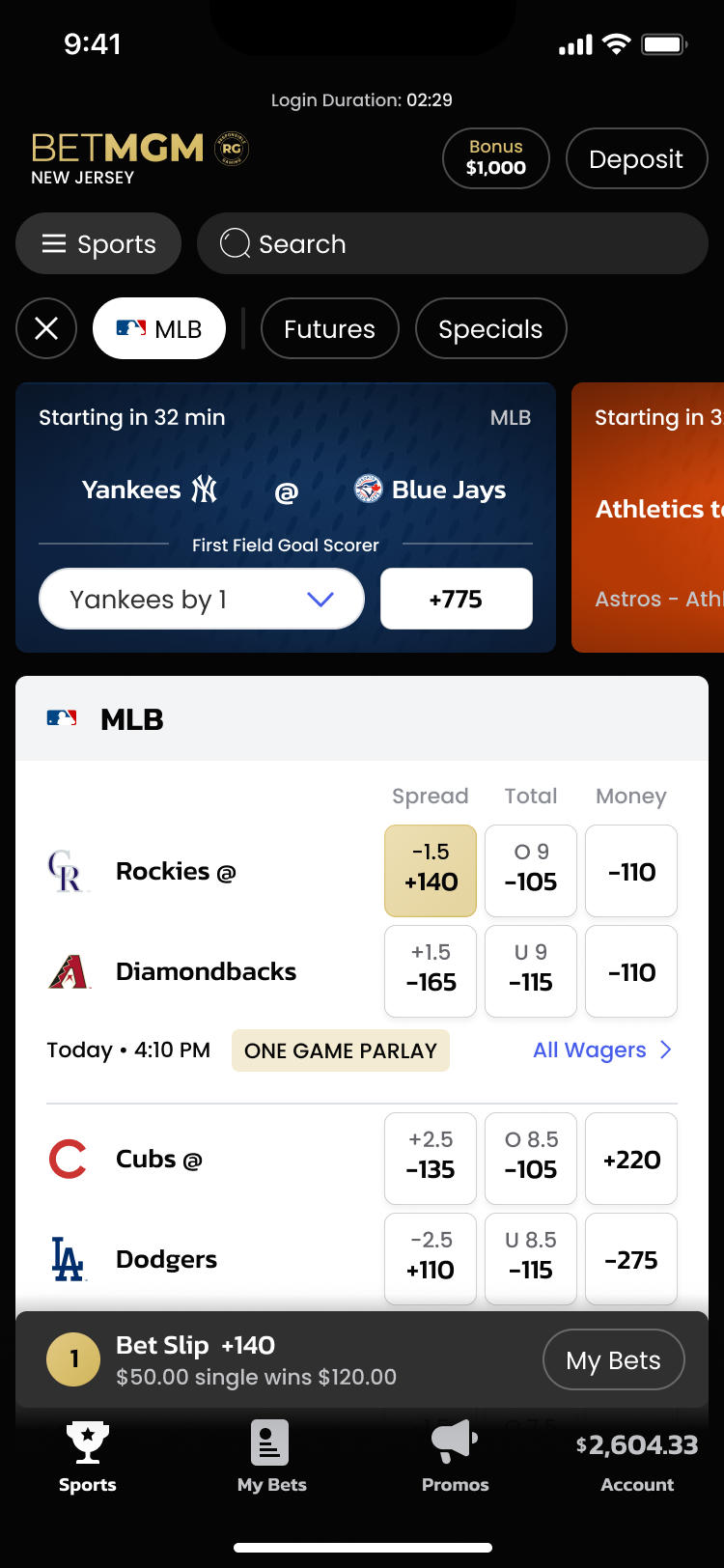 From the sports world, Grey and BetMGM have pulled some interesting learnings. Presenting markets is a major challenge in the sports betting arena, and there's no definitive wrong or right way to do it. Instead, the presentation needs to be clean and user-friendly. He looks overseas for a prime example of how different audiences categorize sports in different ways. 
"Outside of the US, football is called American football," Grey says. "Within American football, there's college and professional. But in the US, customers don't really view it that way. They think of NFL as a sport and college football as a sport. You may be a fan of both, but they're not the same."
He's right. College football is a different beast than the NFL, though both sectors play different versions of the same game. They're different worlds, and grouping them together would feel off to the typical American sports fan. 
"Experienced people in the betting space need to understand these types of distinctions and present markets in a digestible and easy-to-understand way," Grey says. 
With regard to the UK and other overseas markets, Grey says their influence is crucial now, but it will wane as the US matures. 
"As this market grows, differentiation is going to be interesting. There has been a set approach to presenting games for a while now. Click on the Broncos-Seahawks match-up and you'll see moneylines, spreads, totals, then other options from there. Each product will offer something similar. Deviation from that format will probably be fairly disruptive given that's what everyone now expects. But there may come a day when someone tries something different. It's going to be interesting to see whether it succeeds when—not if—it happens."
Grey closes out by recognizing the hard work his team and the larger BetMGM organization has put into the new app. 
"This wasn't just me, obviously. There's an entire team behind me that made this possible, and they knocked it out of the park."