Having been an early adopter in engaging with sports betting, the Philadelphia Eagles have now become the National Football League's first franchise to sign up an esports tournament provider. The team's senior vice president for revenue and strategy Catherine Carlson sets out why competitive gaming can play a major role in driving engagement. 
As with many of the recent efforts by the US major leagues to engage with new products and services, the National Basketball Association led the way in esports. It announced the formation of the NBA 2K League in 2017, named for the Electronic Arts video game of the same name, with the first season held in 2018. 
Among the teams participating was Florida-based franchise Orlando Magic, with its Magic Gaming offshoot. Involved in setting up that team was the Magic's senior vice president of corporate partnerships and premium activation Catherine Carlson (pictured below).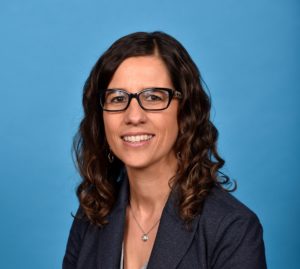 Fast forward to December last year, and Carlson – now senior vice president, revenue and strategy for the Philadelphia Eagles – has helped another team deepen its relationship with esports. 
The NFL already holds an annual club championship, the Madden NFL Championship Series, but none of its teams had brought in their own tournament provider before the Eagles partnered Esports Entertainment Group's Esports Gaming League (EGL). 
The business was acquired as part of Esports Entertainment's aggressive expansion into multiple tournament formats, as well as real-money gaming, and has previously worked with major brands such as Activision, Red Bull and English Premier League club Arsenal. 
This complements deals similar to the Eagles', with Philadelphia Union, the city's Major League Soccer team, and AEG, the sports and entertainment giant that owns the Los Angeles Kings hockey team, and LA Galaxy. 
The deal, Carlson explains, is seen as distinct to the real-money gaming partnerships struck with the likes of Kindred Group, Fox Bet and DraftKings. She sees EGL as a separate, broader way of tapping into its fan base. 
"This is an important step into the space to engage with esports fans, which gets them in the fan funnel," Carlson explains. "We have been involved in esports through the NFL […] and we have about 150 participants on a one-time annual basis."
But it was the widespread crossover between fans of the team and fans of EA Sports' Madden franchise that prompted them to develop an offering that allows individual fans, rather than only esports professionals, to compete.
"We thought about the concept of bringing in an industry leader to help us grow this segment, and we had several conversations over the summer, and conversations progressed with Esports Entertainment Group."
Working with a business that is growing in the US, aided by a series of acquisitions of technology and land-based assets, provided an opportunity to engage with new fans, and the key 18-34 year-old demographic, Carlson adds.
She explains that while any sports team's core focus will be growing its fan base the reality is that even a team with a particularly large following like the Eagles – with around 9m fans – can only welcome a fraction into each game. For the Eagles, with around 9m fans, this equates to around 1% of its Lincoln Financial Field stadium's capacity. 
"As a particularly popular brand in the US, especially in the Philadelphia market, we need to create new fan engagement opportunities, as attending games is only available to a finite number of fans."
By offering a tournament that begins online, it caters to a base that is increasingly international, as  the NFL's reach extends into new markets around the world, and through a medium that is familiar to the audience. 
These qualifying rounds will run over three weeks in the lead-up to the tournament proper, to narrow down the field to the top 64 participants. Eagles players will act as ambassadors, to encourage fans to get involved, using content they push out through their social channels. 
This all culminates in an in-person event, which will take place at Lincoln Financial Field, with the player-ambassadors in attendance, and "cool Eagles-related, once in a lifetime prizes", Carlson adds. 
This is the baseline of the partnership, and her next task as senior vice president of revenue and strategy is to work out how to grow and enhance the relationship going forward. 
"[There's] huge potential to grow this," She says. "For now we're focused on the Madden tournaments, and there's always opportunities to expand that in the future."
At this stage it's very much an engagement play for the team, but she adds its evolution into a more lucrative revenue stream is "a natural progression".
"The more fans you have and the higher the engagement leads to revenue down the track," Carlson points out. 
How this develops further remains to be seen. However the barriers to entry are low, considering the high fan engagement with sports sims. The majority have a device and a game such as Madden in their house already, and by finding a way to connect these players directly through a dedicated club platform, the scope for growth is vast.