Bet.Works has quickly evolved from a sportsbook supplier looking to challenge the industry elite, to a key tentpole in Bally's Corporation's aggressive expansion plans. Founder – and new Bally's Interactive CEO – David Wang explains how the business is preparing to disrupt the B2B and B2C markets.
Late last year, iGB North America featured an interview with Bet.Works founder David Wang, where he explained what prompted him to make "biggest bet in [his] career" by launching a business in a vertical with significant barriers to entry.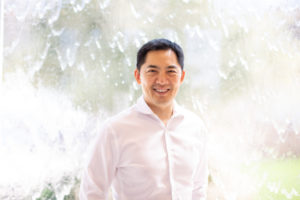 At the time he said the US betting and gaming industry had only seen "a small sliver" of what the business could offer. In a year's time, he said people would be able to understand why he and his team had been working so hard, and were so excited about their future prospects. 
Fast forward a year, and Bet.Works has been acquired as the foundation of Bally's Interactive, the online betting and gaming arm of Bally's Corporation. That, in turn, is the rebranded and expanded Twin River Worldwide business, which acquired the supplier for $125m in November. Wang will serve as chief executive of the division, with George Papanier leading the land-based operations. 
The business, by snapping up a series of land-based properties, will create a network of 14 casinos across ten states once all pending deals close, with a customer database of some 14m players. This acquisition spree included the Bally's brand, which was purchased from Caesars Entertainment in October.
And it will soon stretch into homes across the US. This is thanks to a major tie-up with Sinclair Broadcasting Group, a national broadcaster that shows a host of high-profile sporting events, with around 100m monthly active users engaging with its digital offerings. 
In a year where much was disrupted by the novel coronavirus (Covid-19) pandemic, it's hard to argue that Wang and Bet.Works have made good on that promise to show the industry what all the fuss was about. 
Wild ride
"This has definitely been a wild ride," Wang says. He is keen to give much of his core team credit for helping it grow into an $125m acquisition target in little over two years. He notes the likes of Marc Brody, Jay Rood, Steve Nathan, Nundani Duncan, Chris Oh, John Forelli and Rob Smith all left "high profile corporate roles" to join the business. They now find themselves, once again, in similar roles following the acquisition. 
Investment from the likes of Dennis Drazin, John Gleasure, Dr. Laila Mintas, Dan Kehl, Tony Forstmann, J. Moses, Michael Dornemann, Frank Vuono, Craig Levine and Richard Seymour, meanwhile, gave it the runway to build "an exceptional technology organization". Its partners, meanwhile, "worked with and believed in" Bet.Works, he says, helping it expand into Colorado, New Jersey, Iowa and Indiana. 
But the acquisition did not come as the culmination of a carefully plotted plan. Instead, Wang says Bet.Works did not in fact have any plans to sell at first. However, with a number of potential combinations with gaming and entertainment businesses in the offing, it was ultimately decided that Bally's provided the best fit. 
Papanier says that following the land-based acquisition spree which ultimately saw the business rebranded as Bally's, it had built a strong property portfolio and began eyeing online growth. Earlier this year he talked about retaining skins in states such as Colorado for a potential proprietary sportsbook offering as it evaluated "different options across the passive to active licensing partner spectrum". 
The option it ultimately picked was to create what it considers to be the first truly vertically integrated sports betting and gaming business in the US. 
Key to this was the so-called B2B2C business model, in which it services third party clients, using the same products and technology that power proprietary offerings. 
While the deal, and his elevation to CEO of Bally's Interactive, tasks Wang with growing the operator's proprietary offering, this will not come at the expense of its existing customers under B2B2C. Clients will be retained – and new partners signed up – through the hybrid model, similar to DraftKings' legacy SBTech business.
Continuing to work with third party clients was of "critical importance" to the deal, he continues, and the theScore and Elite Casino Resorts stay core components of its growth strategy. "In fact, we have new clients that we will be announcing shortly," Wang adds. 
Papanier points out that not only will its technology support future product launches, but also allow the operator to receive a margin advantage of around 10% to 15% from owning the player account management solution and sports betting engine. 
"Our new B2B2C model will enable us to develop new and unique products, improve our customer offerings, execute on new and innovative solutions, and provide the necessary liquidity to deliver engaging offerings to our customer base," he says. 
But similar mergers and acquisitions have been accompanied by the same talk. It's the Sinclair Broadcast Group deal, announced in the wake of the Bet.Works acquisition, that takes the deal from a major tie-up to one offering an "unprecedented opportunity", Wang adds.
Cross country reach
The industry has seen varying levels of media integration, whether that's Fox Sports' Fox Bet joint venture with The Stars Group, or simply partnerships for bookmakers to provide odds for broadcasters. This sort of partnership is eagerly sought after by operators, with Caesars Entertainment, for example, highlighting a deep media integration as a key opportunity that could be achieved through its £2.9bn takeover of William Hill.
Yet with Sinclair Broadcasting, Bally's has struck a deal that combines mass market, cross-country exposure and more targeted regional opportunities that reflect the state-by-state roll-out of sports betting legislation.
The rebranding of the 21 regional sports networks – which cover more than half of all National Basketball Association, Major League Baseball and National Hockey League franchises – under the Bally's brand is the most eye-catching element. But Sinclair's broadcast portfolio also includes 190 stations across 88 designated market areas and 35 states. 
These stations have around 100m digital average monthly active users, and broadcast major events such as the Super Bowl, the NBA Finals, MLB World Series, NCAA March Madness, and college football. Then there's also the Tennis Channel and Stadium network which according to Wang bring "highly meaningful content, reach and digital capabilities".
"In total, these incredible assets will enable the Bally's brand to be front and center with a significant portion of the sports viewing audience," he explains. 
Sinclair, he points out, has taken a minority stake in the business, receiving warrants to acquire 14.9% of Bally's common shares, as well as warrants to increase this by a further 10%, based on future performance. 
It will then have the option to increase its holding by 5%, in four tranches, exercisable after four years, from purchase prices ranging from $30 to $45 per share. This ensures all parties are "completely aligned both strategically and economically".
While the exposure will be the most obvious consequence of the tie-up, it goes far deeper, Wang continues. Bally's products will be integrated into broadcasts – and not just by showing branding and odds. Instead, the products will be built into viewing experience to significantly elevate engagement across both areas, on a state-by-state basis.
In Wang's view, players will eventually be able to place bets directly through their TV sets, and the product integration will be the first step towards this. 
While sports betting is clearly the major opportunity in the near-term, a casino offering is also on the cards, and due to be rolled out in 2021. 
"This is a product that will be unprecedented in the market and one that I believe will be viewed very positively," Wang says. "It will be deeply integrated with our sports offering and create a seamless experience that will drive unrivaled customer engagement."
This all sets the business up for a period of significant growth in the year ahead. Despite the challenge that integrating a range of different assets into a cohesive whole, Bally's Interactive's new chief is confident that it can grow its B2B arm while successfully rolling out a proprietary customer facing offering.
"With the added resources from the Bally's acquisition, we have even greater financial and strategic resources to rapidly scale the business and advance additional leading innovations," Wang says. 
"Putting all of those pieces together, I am confident that we will be able to build Bally's into a market-leading B2C sports betting and igaming brand while continuing to grow our B2B business.
"At the same time, we are looking to continue to deliver new and exciting innovations that will be deployed for the Bally's brand as well as on behalf of our B2B customers."
This, he says, means the business is "not afraid of anyone" in the market today.
"We have a robust launch plan with the proper resources to ensure its success along with key advantages such as full control over our market access that will provide a significant advantage in the long term."
Bet.Works ended 2019 confident that it could prove itself as a key B2B proposition. Now, as Bally's Interactive, it must prove itself as both capable of leveraging significant resources and media reach to grow its B2C offering, while continuing to expand its client base.
It's a major challenge, but equally, Wang talked a big game last year, and look at how that has turned out.