In the second part of our sports betting legislative rundown, Cole Rush examines similar offerings within the market and looks at what lies ahead for sports betting in the US.
Daily fantasy sports (DFS), free-to-play, and prediction platforms fill two gaps.
First, they offer betting-adjacent activities in states without legal betting. Second, they offer activation and retention tools to states with legal sports betting. In some cases, they prove valuable to the ongoing education of a casual sports audience who knows little about betting.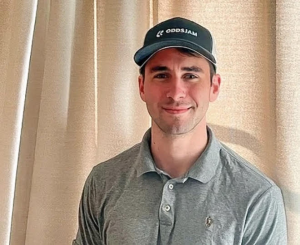 "DFS player props are extremely popular," says Alex Monahan, co-founder of OddsJam. "They're seen all over social media and clearly have been able to 'grasp' California bettors.
"Will they continue to fill the gap? I'm not sure. I do know, however, that many OddsJam customers still use DFS/predictions companies, even if they're in a state where sports betting is regulated or legal."
Eric Frank, CEO and founder of Odds On Compliance, doesn't think these platforms can quite match up to their sports betting brethren.
"Considering the popularity discrepancies between those adjacent platforms and sports betting, I think it's unrealistic to expect such adjacent platforms to fill the gap entirely for states without sports betting," he says.
Brendan Bussmann, managing partner at B Global, has a different take.
"Free to play and other games of the like have a role and a purpose in both legal states and non-legal states," says Bussmann. "Part of this is about the customer journey and player acquisition."
"Models that include both have a strong opportunity to continue to advance the conversation and reach different audiences. They should be considered for every market."
They may not be the revenue juggernauts, but free platforms and prediction services still play an important role.
"DFS is its own beast and should be considered on its own," Bussmann says. "In some states, you still have it as a gray area on its legalization as a game. It's better to get it on the books in a meaningful way in each and every state as it's in its own category."
Though each executive had a different perspective, they are united in the opinion that DFS, free-to-play, and similar platforms have a role to fulfill in the industry.
Is the honeymoon over?
We now set our sights on the future. Sports betting is legal in 30+ states. Expansion will slow as unregulated markets make the leap. What's next?
"A major issue we must address moving forward is balancing the expansion of sports betting and the protection of sports bettors," says Frank. "It has never been easier to place a sports bet in this country, and that ease of access must be matched with caution and appropriate guardrails for customers.
"I believe states that have already legalized sports betting would benefit in the long term by embracing the use of technology to improve on consumer protection efforts such as responsible gaming, integrity and prohibited bettors and marketing."
Bussmann says sports betting has always been high volume, low margin.
"There was Nevada for decades, but there are synergies and economies of scale that can help raise that margin slightly," he says. "The challenges are the same for sportsbooks as they are for the industry – we have to continue to educate and communicate."
"We are still in the first quarter of this business. While Nevada has had it for decades, we are just seeing what a 'national' model may look like that is bifurcated by varying tax rates and conditions where states that get it right help operators in states that get it wrong to balance out the books."
Monahan says an important evolution is already underway.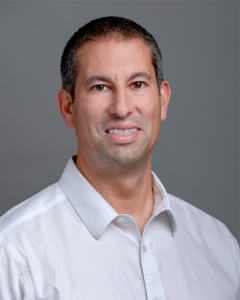 "I think [sportsbooks] will focus more on profits; we're already seeing it. Less blind spending of capital and more targeted efforts to acquire customers."
Taxes will be top of mind for any state this year, regulated or not.
"While there are some states with eye-catching tax rates," Frank says, "the average tax rate for online sports betting comes out to roughly 20 percent."
Bussmann doesn't think the current path will sustain the industry.
"Anything above 15 percent limits the business model in terms of investment, innovation, and long-term success," he says. "Name another business that comes into a market, says 'we will pay all of the taxes that every other business pays but please go ahead and tax us more on our product.' There isn't another one out there that is an acceptable form of entertainment."
"Part of the challenges we face today are a result of not effectively communicating the economics from the beginning. To this day, people get confused about handle versus revenue. This isn't a cash cow and if you treat it that way like some states have, you won't be getting the milk or the meat from it in the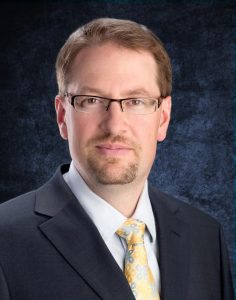 future."
"No business should ever see a model where they turn a profit in 20 years or they pay for the privilege to do business in a jurisdiction."
Putting it all together
We now stand on the precipice, looking back on almost five years of US sports betting. Looking forward there are challenges to overcome and wrinkles to iron out.
As the few remaining unregulated states look to legalize sports betting, they can reference California's botched attempt as a "what not to do."
Meanwhile, legal states will seek to refine their current laws to protect bettors.
Some states might butt heads with operators over high tax rates. New York's 51% is an astronomically high rate, and the Empire State might see some pushback this year and beyond.
All this, and we haven't even covered sports betting's younger sibling: online casino. Refining the sports betting industry could pave new inroads for other online gambling avenues, should stakeholders on all sides agree on a workable structure.
Moving forward into uncharted waters, the industry must be prepared to alter its course to keep up with the times. Thus far expansion has been rampant, but we're reaching a tipping point where fine-tuning and small tweaks will make a big impact on the industry's future.
Click here to read part one.