A significant impairment charge may cause Bally's losses to rise more than 300% year-on-year to $476.8m (£394.3m/€446.2m) according to its preliminary Q4 results, even as revenue is set to remain stable at $576.7m during the quarter.
Bally's released its preliminary fourth quarter and full year 2022 results today (February 13).
If the fourth quarter preliminary revenue is accurate, this will be a gain of 5.2% year-on-year.
Bally's preliminary Q4 results have predicted a significant impairment charge, which would greatly affect the company's results, even as large losses have already driven a shake-up of the company's operations in the latter half of 2022.
Specifically, Bally's has projected a $390.7m non-cash charge related to its North American online operations, as part of an annual goodwill and asset impairment analysis.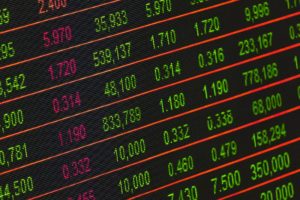 The net loss would be primarily driven by the Bally's Bet.Works and Monkey Knife Fight acquisitions, which had been re-evaluated to be worth less than they were considered at the period of purchase.
Bally's added that it had recorded a $73.3m impairment on a brand in its international interactive segment, which was related to its acquisition of Gamesys that was to be de-emphasised going forward.
Earlier today, Bally's announced that current CEO Lee Fenton would be stepping down, and would be replaced by the Bally's president of interactive Robeson Reeves. The move will become effective from March 31 this year.
"Unacceptable" results
"Simply put, our North America interactive results in 2022 were unacceptable," said incoming CEO Reeves. "In response, through our announced restructuring plan of the interactive business in January, we are taking a deep dive in our approach to North America to ensure that investments we make in sports have a near-term path to profitability."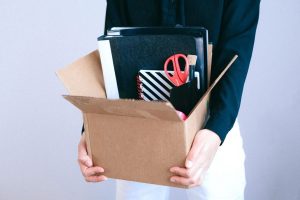 In January, Bally's announced that it would be laying-off approximately 15% of its workforce as part of a wider restructuring of the company's business.
Reeves outlined the business's potential options as it continues this restructuring process. These could include leasing new technology structures that integrate with its existing igaming and marketing tech stacks.
Despite the challenges, Reeves highlighted a number of areas of continuing success.
He praised the company's record results in both its casino and resorts and international interactive divisions for the fourth quarter. Casinos and resorts revenue totaled at $319.1m, while Bally's international interactive division revenue was $231.2m.
Reeves also pointed to the 12% organic revenue growth in the UK, which is often considered a market with low growth potential and ongoing regulatory pressures.
Results for 2022
For full-year 2022, Bally's preliminary results have set revenue at $2.25bn. If this is a true measurement of the revenue, it will be 70.5% higher than the full-year revenue in 2021.
The preliminary results also revealed that the full-year net loss is set to be $414.8m, a significant rise from a loss of $114.6m in 2021.
Adjusted earnings before interest, tax, depreciation and amortisation (EBITDA) for the year could also hit $548.5m, which would be a rise of 66.2% year-on-year.
Full year 2023 guidance
For 2023, Bally's projected that its revenue would be between $2.5bn- $2.6bn range. This would leave adjusted earnings before interest, taxes, depreciation, amortisation and rent costs (EBITDAR) between $660m- $700m for the year.
George Papanier – the company's current president of casino and resorts, and incoming president – emphasised the business's efforts towards generating cash flow.
"Significant capital expenditures toward property improvements will decrease in 2023 as we focus on generating cash flows to invest in long-term growth opportunities for the entire Bally's portfolio," he said.
"Business momentum continues strong into 2023, with no slowdown in the consumer as we continue to closely watch market macro dynamics."