Bringing OpenBet's technology up to date and expanding the range of services it offers was a huge undertaking. As senior vice president of sportsbook and platforms for SG Digital, Keith O'Loughlin was the man responsible for overseeing the project.
OpenBet is a venerable name in the sports betting industry. Its predecessor Orbis was founded in 1996, its first sports betting application went live ahead of the 1998 World Cup, and today just about every major operator's sportsbook is powered by its technology. Yet in recent years it looked set to lose ground on its rivals. OpenBet's declaration that it only worked with t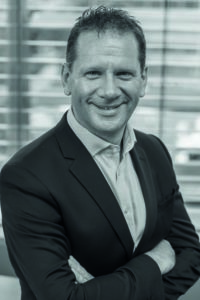 op-tier providers proved to be something of a millstone, with critics dismissing it as slow to launch, expensive and underpinned by legacy technology.
However, its acquisition by NYX Gaming Group in 2016, followed by NYX's subsequent acquisition by Scientific Games in 2017, has prompted a total overhaul of the solution. With the deal completed ahead of the Supreme Court's striking down of PASPA, Scientific Games was looking to create a solution capable of carving out significant market share in the States.
This has seen OpenBet completely overhauled. In 2018, product investment increased tenfold, and SG Digital now offers a complete, modular sports betting solution, with the offering further enhanced by bolt-on acquisitions such as a deal for US sports data and pricing specialist Don Best Sports. Customers can pick and choose which elements they need and can go live in just three months, compared to the previous 12- to 18-month timescales.
SG Digital senior vice president of sportsbook and platforms Keith O'Loughlin says the whole project is less about revitalizing OpenBet and more about offering a full sports betting solution.
"The business is 100% focused on ensuring it has the best possible offering for customers," he says. "[It's] not about what we've got to sell, it's about what customers want to buy. It's about the day-to-day customer challenges, understanding those challenges, and focusing everything we've got on those customers.
"So we've gone from being, as our customers would have challenged, slow, expensive and not having a full [technology] stack, to being a full-service provider," he says. "We can get someone up and running within three months, whereas it used to take 12 to 18. It used to be a hefty seven-figure fee and now it's a smaller figure reliant on revenue share."
O'Loughlin says the business has fundamentally changed its ethos. Gone are the days of OpenBet being a technology business providing a single solution to customers that can afford its services. In their place is a new mentality, similar to an Oracle or Cisco Systems, where the focus is on providing whatever a customer might need to tackle any challenge it faces.
"Every single facet of what we do, everybody in the business, every product we have is focused on that," he says.
Long time coming
Many would argue that this revamp and rethink were long overdue: critics had long said that OpenBet was relying on reputation over ability in recent years. Indeed, O'Loughlin was aware of this, having joined NYX as executive vice president of sportsbook in 2017, following stints as sportsbook director for Ladbrokes Coral's Gala Coral subsidiary and a number of executive roles for Boylesports – both OpenBet customers.
"I knew the business because I was a customer – probably one of its more difficult customers, I'm told – so there were no surprises [upon joining]," he says.
While aware of the challenges the business faced when he joined ("if it was all rosy in the garden they wouldn't have wanted me to join," he says) O'Loughlin also saw "great ambition and determination" to shift from a technology-led to product-first approach.
The business had long been an innovator, with O'Loughlin pointing out that it was at the forefront of developments such as in-play betting and cash-out functionality. However, he adds, "The business had some great people but needed a mandate and a focus."
This is what he feels Scientific Games has brought to the table. Previously, OpenBet was owned by private equity firm Vitruvian Partners, which backed a 2011 management buyout of the business. Private equity owners tend to view acquisitions as short-term projects, maximising returns before a sale. This changed when it was acquired.
"Scientific Games was founded in 1974," O'Loughlin says. "It's here for the long term.
"It's given us the focus, the air cover and the mandate to make sure this is done, and it takes a lot of investment," O'Loughlin explains. "Last year we had ten times the product investment over the previous year.
"That's what it takes. It takes investment, but it also takes the right people, who understand the business; it's not just about the technology. From when Scientific Games took over they pushed very hard to do it, but ultimately it took a big investment."
According to him, Scientific Games has proved to be a valuable parent company.
"There's no politics, there's no nonsense; it's a case of them being told what needs to be done and when we can do it," he says. "But they've very ambitious, which matches our ambition. They back the team, our business and the customers, so it works well."
Modular solution
The technology underpinning OpenBet is now best of breed, combining solutions that are cutting edge with those that will withstand as much pressure and volume as customers can throw at it. (Witness its front-end solution, which uses the same technology as Facebook.) In an industry that only a few years back would put out press releases celebrating no downtime around major events, this isn't something to be sniffed at. For example, at this year's Cheltenham Festival, OpenBet was processing 26,000 bets per minute.
"And it never even touched the sides," O'Loughlin says. "That's why customers like it. We've got the steel and iron in the middle of what we do, then we have an agile front-end portal that can be customised, which we never really had before."
But it's not just about the technology any more. OpenBet is a component within SG Digital's sports offering – a crucial component, but one supported by a range of other services. For example, SG Digital has established a sportsbook operations team, based in Gibraltar. Through this new team SG Digital can manage an entire sportsbook operation for multiple customers across online, mobile and retail.
This was quickly followed by a new, dedicated marketing team, which manages brand and customer research, acquisition and retention, optimisation, analytics, and other day-to-day sportsbook functions.
In addition, there is Don Best Sports, providing US sports pricing solutions.
"If you give us your logo we can do everything else," O'Loughlin says.
That doesn't mean operators have to give up control of their sportsbook. SG Digital now offers a modular solution, meaning clients can pick and choose the elements they need. For larger operators, this may simply be the sportsbook platform and pricing. Smaller clients can tap into the operations or marketing teams for additional support.
All this has been accompanied by a major expansion of its client base, an interesting development as O'Loughlin admits that the focus on working with top-tier clients only was a "millstone" to a degree.
"We only ever did one sportsbook implementation at a time," he says. "So every 12 to 18 months we would qualify for a lot of deals, and we would cherry pick the ones that suited us. It literally just ended up by design or by accident one every 12 to 18 months.
"So in our first 20 years, we literally had 20 customers," he continues, before adding that OpenBet has never lost a customer to date.
However, at the time of writing six sportsbook implementations are underway. This has only been achieved after OpenBet diversified how it operates, and has developed expertise in efficient deployments and roll-outs.
"It takes a lot of changes to culture, company DNA, and company thinking, not just technology," he says. "The market has also moved – a lot of people are looking to change sportsbooks at the moment and the US market has opened up.
"The market has changed a lot in the past year because of the US, and we're pretty comfortable about how we are positioned."
US prospects
After all, one size doesn't fit all in the gambling industry, and this is equally true of the nascent US sports betting industry. In Europe most operators have cobbled together a series of solutions to supply their core markets, and O'Loughlin thinks a similar approach is likely in the States. To this end, he says, the early partnerships are unlikely to be indicative of the final market set-up, with operators likely to chop and change their suppliers.
"When the law changed in the US, it was as if everyone had been training for years to get to the Champions League final and [PASPA being repealed] was the whistle blowing for the start of the match," he says.
He says that the early deals struck in the wake of the Supreme Court ruling are indicative of this, pointing out that every casino operator's executive team will have been under immense pressure to find a sports betting partner.
"So a lot of them did short-term deals to get into the space, then learn about the market," he says. "They didn't really have the skills so none of them bought technology or a system. That's like me saying I'm going to go and win the Masters, and going out to buy a set of golf clubs.
"A system needs to be all of the facets that you need to go and win, but you still need to go and win," O'Loughlin continues. "That's a big part of the challenge that a lot of the US operators are facing now; the system is one piece, but you need to understand your market, you need to understand your customer, and you need to understand how to position your proposition.
"So I think there will be many more deals, even in the UK, which is a mature industry. The US is embryonic, so there will be massive changes."
Equally, he seems unconvinced by a number of traditionally B2C operators striking B2B deals in the US. In O'Loughlin's eyes, running a customer-facing operation is a totally different skill set to offering a B2B solution.
"When you do some marketing in B2C, you go live in the morning and two hours later see whether it has been successful," he explains. "In B2B, you work on a campaign, and in 18 months' time you have an idea of its success. It's a completely different ethos. Some of the B2C operators will do okay, but others won't."
He points out that even repositioning OpenBet from a technology business to one that offers a turnkey solution was a huge undertaking.
"And that's a smaller leap than going from B2C to B2B," he says.
Furthermore, few have the heritage of OpenBet.
"We also have a lot of experience: every component of the business has been around for 20 years," O'Loughlin says. "And you only survive for 20 years when you can roll with the punches and adapt, and we're certainly very good at that."
There have been a number of apparent new dawns for OpenBet over the years, either from changes to its management team or acquisitions. While these have arguably helped keep it doing just enough to maintain a leading position in the market, the new era under SG Digital feels different.
Issues with legacy technology have been addressed. Problems with pricing are a thing of the past. Speed to market has been significantly ramped up. There is still a lot of work to be done, but as O'Loughlin says, he is comfortable about OpenBet's ability to achieve its aims.
"But there's a difference between comfort and complacency," he adds. "And we're not complacent. We work really hard to ensure we're giving our customers the best service we can."