SG Digital chief commercial office Steve Schrier explains how the sports betting industry's shift to target casual bettors has contributed to OpenBet's overhaul.
Steve Schrier, as SG Digital's chief commercial officer, is the man who has to sell the new OpenBet to the industry.
It's an interesting time to take on a commercial role in the sportsbook sector. In established markets such as the UK, operators are shifting their focus to appeal to a new generation of recreational punters. In the US, the mass market has little knowledge or understanding of sports betting. Therefore, sportsbooks have to appeal to a player base that was something of an afterthought to the majority of operators.
This creates a challenge for suppliers, especially one in OpenBet's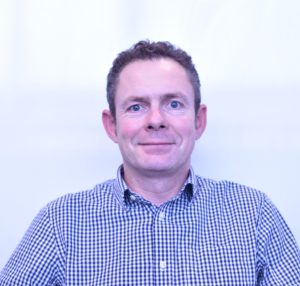 position, looking to repurpose itself as catering to the mass market. The commercial team plays a key role in this, acting as the eyes and ears of SG Digital to give it an idea of what customers are looking for.
"My team is dealing with customers all the time, so we're gathering feedback and passing this back to the product groups," Schrier explains. "[Our] customers are driving our product roadmap [to an extent] along with market forces."
Schrier admits that the sports betting vertical has been largely resistant to change, presenting odds to players in the same format for years. This simply won't work with new demographics.
"I think the new generation [of potential customers] is looking for a more gamified experience, one that's more about rewards as that's certainly their experience in terms of mobile interfaces on a daily basis," he says. "I think the industry needs to go towards that."
This, he says, has informed the roll-out of a number of ancillary services to the core OpenBet platform.
"The main part of any player experience is the front end, so we've invested a lot in technology to support that," he says. "Now we can offer the full turnkey solution, or we can also work with other people's technology.
"This is the thing about offering a full-service solution: one size doesn't fit all in our industry," Schrier continues. "You need to differentiate, often in highly competitive and saturated environments, so we have a modularized set-up, which ranges from just giving us your logo and we do the rest, to you picking and choosing bits and pieces that allow you to address different elements of the offering."
Ultimately, he says, people are looking for choice. As the company powering sportsbook offerings for the brands that offer that choice, it's down to SG Digital to facilitate that.
"In terms of technology we need to make that more of a seamless journey," Schrier says. "We need to make things more like services people are used to, such as Netflix or Amazon, in order to continue to be relevant. We're part of that ecommerce world, and we need to go where the customers are."