This week's State of the Union, in partnership with Segev LLP, includes Connecticut Governor Ned Lamont's plans for legal betting and online gaming, as well as MGM Resorts' 2020 results and a deal between the National Hockey League (NHL) and PointsBet.
CT Governor includes betting and igaming in 2022 budget
Connecticut Governor Ned Lamont has proposed a measure in his 2022-23 budget that would give him the power to amend or agree new tribal gaming compacts, and legalize online betting and gaming.
Lamont's proposal would give him the power to negotiate amendments to the compact with the Mashantucket Pequot Tribe of Indians, signed in January 1993, and the agreement with the Mohegan Tribe, agreed in May 1994.
The tribes hold exclusive rights to operate gaming in Connecticut, with the Mashantucket Pequot operating Foxwoods Resort Casino, and the Mohegan Tribe running Mohegan Sun. 
MGM looks to diversify operations following difficult 2020
MGM Resorts lost $1.03bn in 2020 as revenue fell 60.0% to $5.16bn, while chief executive Bill Hornuckle said it would continue efforts to expand its igaming activities after opting against a firm bid for Entain.
Of its $5.16bn in revenue, MGM made the majority – $2.87bn – from casino operations, though this figure represented a 54.9% year-on-year decline.
Rooms brought in $830.4m, down 65.3%, while food and beverage revenue was down 67.6% to $696.0m and entertainment, retail and other revenue dropped 64.9% to $519.0m.
NHL takes stake in PointsBet as it announces multi-year partnership
Australian sports betting operator PointsBet has agreed a multi-year strategic partnership with the National Hockey League (NHL), becoming an official sports betting partner of the league and acquiring a small stake in the operator worth $500,000.
The agreement covers both the US and Australia and allows PointsBet the right to use NHL marks and logos, as well as a variety of sponsorship and commercial opportunities across its linear, digital and social media assets, the operator said.
The deal also allows PointsBet to integrate content into live NHL game broadcasts across NHL media partners, including NBC Sports, Altitude TV and other potential future alignments.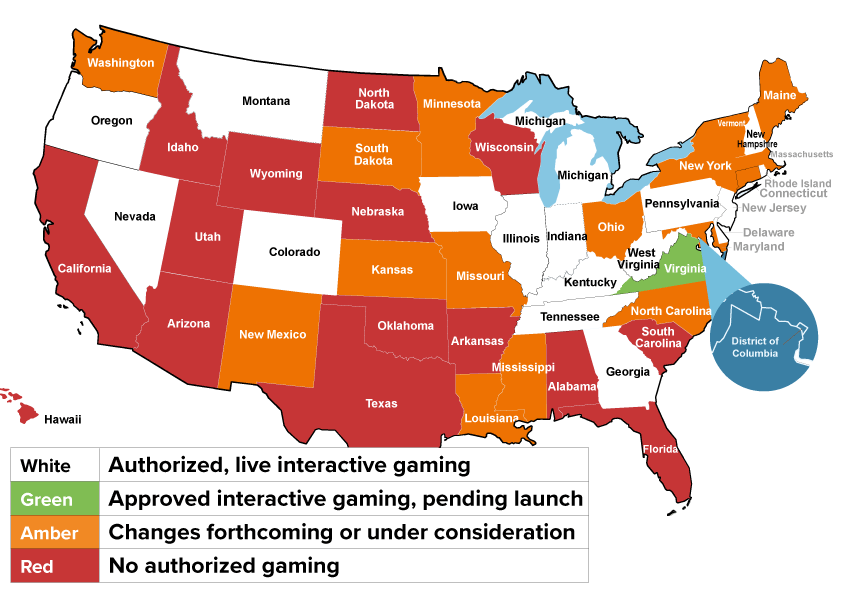 Bally's M&A spree continues with SportCaller deal
Bally's Corporation has agreed its third high-profile acquisition of the past four months, with a deal in place to acquire free-to-play games provider SportCaller.
Irish business SportCaller supplies predictions, trivia, pay-to-play and beskpoke free-to-play (F2P) content to a range of sportsbook operators and media businesses worldwide. Terms of the deal have not been disclosed.
Princess Cruises launches sports betting at sea with Miomni
Carnival Corporation-owned cruise line Princess Cruises has announced the introduction of Ocean Sportsbook, a real-time sports wagering option to be made available to guests on its MedallionClass cruise ships.
The sportsbook will offer customers the opportunity to bet on major sports competitions including professional and college football, basketball, baseball and hockey, as well as a variety of other domestic and international events.
Online registration helps Iowa smash betting revenue record in January
Online registration helped boost Iowa sports betting revenue to a record $11.3m, up 250.7% year-on-year and 56.0% month-on-month, as the state also easily broke records for handle, tax revenue and online betting figures.
The record revenue came on bets worth $149.5m, also a record, after an 157.8% increase from January 2020 and a 42.7% jump from December 2020's previous high.
Alberta regulator backs single-event betting in Canada
Alberta Gaming, Liquor & Cannabis (AGLC), the regulatory body for gambling in the Canadian province of Alberta, has announced its support for changes in law to permit single-event sports betting in the country.
Canada's Criminal Code currently only permits consumers to wager on at least three games or more in an individual bet, meaning that a wager on a single sports match or event is regarded as illegal.
Wynn posts $2.07bn net loss as Covid-19 takes its toll in 2020
Wynn Resorts International has posted a $2.07bn net loss for its 2020 financial year after the enforced closure of its casino properties due to the novel coronavirus (Covid-19) pandemic led to a sharp decline in revenue.
Total operating revenue for the 12 months through to December 31 amounted to $2.10bn, down 68.3% from $6.61bn in the previous year.
Detroit casino revenue down 24.3% in January
Revenue from Detroit's three commercial casinos declined 24.3% year-on-year in January as the facilities continued to face capacity limits due to the ongoing novel coronavirus (Covid-19) pandemic.
Figures published by the Michigan Gaming Control Board (MGCB) show that the three casinos – the MGM Grand Detroit, MotorCity Casino and Greektown Casino – generated a total of $90.8m in revenue last month, compared to $120.0m in the same month last year.
Daigle takes on ALC top job on interim basis as Keevill steps down
The Atlantic Lottery Corporation has announced that president and chief executive Chris Keevill will step down to pursue a private sector role, with Patrick Daigle taking charge on an interim basis.
Keevill took over from Brent Scrimshaw as the lottery's chief executive on 1 May 2020. Prior to this, he had been chief executive of creative agency Colour, where he had worked since 2002.
Golden Nugget Online Gaming GGR up 65.8% in 2020
Golden Nugget Online Gaming (GNOG) reported a 65.8% year-on-year rise in gross gaming revenue for 2020 to between $101.0m and $102.0m, in its first results since spinning off from the land-based Landry's business.
Breaking down this gross gaming revenue total, GNOG made $79.0m in net gaming revenue, up 65.6% year-on-year, while players wagered a further $22.0m, up 66.7%, through promotional credits or towards progressive jackpots.
NFL partners Skillz for crowdsourced esports competition
The National Football League (NFL) has partnered newly-listed mobile gaming platform Skillz for a competition to select a new developer to build a new branded game for the league.
This will see competing developers build a NFL-themed mobile title on the Skillz esports platform, with the winning product to be marketed by the partners.
Former Louisiana gaming chief Jones to take up Entain role
Former Louisiana gaming chief Ronnie Jones is free to take an advisory role with Entain Group after being given the green light by state authorities.
Jones is set to take up his role on Entain's advisory board, along with other former regulators from several US states, after asking for legal clarification from the Louisiana Gaming Control Board (LGCB), of which he was chair for seven years from 2013 to June 2000.
Kindred expands US footprint with California and Arizona market access
Kindred Group has prepared for the potential legalization of sports betting in Arizona and California by signing a partnership with the Quechan Tribe of the Fort Yuma Indian Reservation.
The Fort Yuma Indian Reservation extends from southeastern Imperial County in California to western Yuma County in Arizona.
GIG to power PlayStar Casino's online launch in US
New online casino brand PlayStar Casino has selected Gaming Innovation Group (GiG) to power the launch of its first igaming offering in the US.
Under the deal, GiG will provide its igaming platform technologies to PlayStar, which plans to go live in New Jersey during the fourth quarter of this year.
NFL legend Sanders joins BetMGM as ambassador in Michigan
MGM and Entain joint venture BetMGM has signed former Detroit Lions running back and Pro Football Hall of Fame member Barry Sanders as a brand ambassador in Michigan, following the operator's launch in the state last month.
Sanders will appear in BetMGM marketing campaigns, as well as "a variety of events" involving the operator's customers.
DraftKings and NFL extend fantasy sports partnership to Canada
DraftKings and the National Football League (NFL) have agreed to extend their daily fantasy sports (DFS) and content partnership into Canada.
The original deal, signed in September 2019, was limited to the US, but the new arrangement will see the sponsorship deal extended to Canadian fans.
Washington bill would extend legal betting to cardrooms
A Senate bill filed in Washington State would legalize wagering at cardrooms, racetracks, and via online platforms should it pass into law.
Senate Bill 5212, was filed in January by Republican Senator Curtis King and his Democratic counterpart Marko Lilas.
Wynn to raise $630.6m through new share sale
Wynn Resorts expects to raise around $630.6m as it launches an underwritten public offering of 5.5m shares of its common stock, with an option to purchase a further 825,000 shares.
The expected proceeds of $630.6m are based on a public offering price of $116.99 per share, Wynn's closing share price at the end of trading on the Nasdaq exchange on Friday (February 5), and also takes into account underwriting discounts and offering expenses.
WynnBet conditionally approved for online sports betting in Tennessee
Wynn Resorts' online sports betting brand, WynnBet, has been conditionally approved to offer online sports gaming in the state of Tennessee.
The Sports Wagering Committee of the Tennessee Education Lottery Corporation's board of directors approved WynnBet to operate its online sports betting app in the state, pending the fulfilment of statutory and regulatory requirements.
GAN delivers record 14.6m Super Bowl bets and expands Parx deal
B2B online gaming supplier GAN announced that it delivered a record 14.6m settled online bets on the day of the Super Bowl LV last week, up 186% on last year's event.
Dermot Smurfit, chief executive of GAN, said the supplier delivered uninterrupted performance for all of its US clients during last week's Super Bowl, experiencing record transaction volumes before, during and after the event.
Red Rock sees losses widen after Covid-19 hit in 2020
Casino operator Red Rock Resorts saw revenue fall 36.3% year-on-year in 2020, and its net loss widen, due to the 79-day statewide shutdown and subsequent social distancing measures in place for its Nevada properties.
Full-year revenue declined to $1.18bn (£853.5m/€974.1m). Its core Las Vegas locals business accounted for $1.09bn of the total, down 37.8%.
Oregon Lottery Scoreboard attracts record 23,000 Super Bowl bettors
Oregon Lottery's Scoreboard sports betting app saw a record number of customers place bets on last week's Super Bowl LV at 23,000, with more than 150,000 wagers placed via the app.
The average wager came in at a value of approximately $23, with the Super Bowl betting total reaching almost $3.5m, the operator said.