This week's State of the Union, in partnership with Segev LLP, includes FanDuel chief executive Matt King's decision to leave his post, Q1 results from DraftKings and a timeline for Bally's acquisition of UK-based operator Gamesys.
FanDuel chief executive King to step down, delaying spin-off plans
Matt King, chief executive of Flutter Entertainment-owned FanDuel Group, has announced his intention to step down from his role and leave the business.
King has led FanDuel for the past three-and-a-half years, and oversaw the deal that meant FanDuel became part of the Flutter business in May 2018.
He will remain with FanDuel while a search process is undertaken to appoint his successor.
£2bn Gamesys-Bally's merger set for completion in Q4 2021
Gamesys Group and Bally's Corporation have announced a timeline for their £2bn ($2.74bn/€2.31bn) merger deal, eyeing a closing date in Q4 of this year.
The merger agreement was first signed in April, and Gamesys will be expected to present the document outlining the full details of the deal on or around 28 May – subject to legal approval.
DraftKings ups guidance as revenue grows 252% but losses rise further
DraftKings' revenue continued to rocket in Q1, growing 252.7% to $312.3m, but losses widened as the operator's sky-high costs of sales and marketing costs continued to grow faster than revenue.
Following the revenue growth, DraftKings upped its full-year revenue guidance to between $1.05bn and $1.15bn. The guidance had previously been set between $900m and $1bn.
Wynn Interactive to spin off and trade on Nasdaq with SPAC merger
Wynn Interactive, an online-focused subsidiary of Wynn Resorts, is to merge with special purpose acquisition company (SPAC) Austerlitz Acquisition Corporation I (Austerlitz I) and list on the Nasdaq stock exchange.
The combined company is estimated to have a post-transaction value of $3.2bn (£22.6bn/€26.3bn), a total 4.5 times the revenue projected by Wynn Interactive by 2023. Austerlitz will help fund the business with the $640m in cash that it currently holds.
Post-closing, the combined company will act under Wynn Interactive and will list its shares on the stock exchange under the ticker symbol WBET.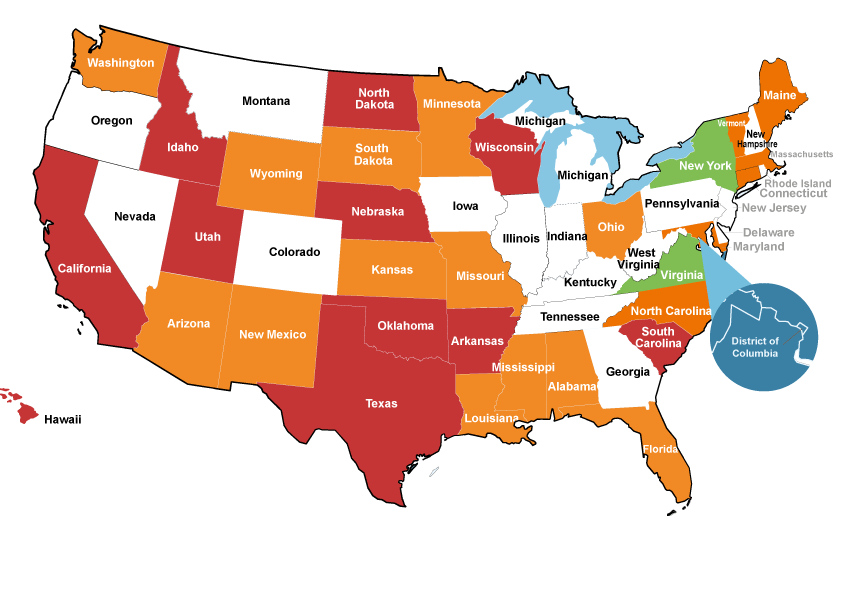 PointsBet agrees to acquire ADW operator Premier Turf Club for $2.9m
Gambling operator PointsBet has brokered an agreement to purchase pari-mutuel advance deposit wagering (ADW) operator Premier Turf Club for $2.9m.
The transaction remains subject to certain customary completion conditions, but PointsBet said it expects the deal to go through before the end of the month.
US commercial gambling revenue reaches record-equalling $11bn in Q1
US commercial gambling revenue reached $11bn for the first quarter of 2021, making it the industry's joint highest-grossing quarter ever, according to statistics released by the American Gaming Association (AGA).
Matching the revenue grossed from Q3 2019, this quarter marks a 17.7% increase on Q1 2020, in which the novel coronavirus (Covid-19) pandemic brought the industry to a standstill, or a 4.1% increase on Q1 2019's pre-pandemic performance.
"Structural changes" lead to revenue growth at Full House in Q1
Full House Resorts put a 36.8% year-on-year increase in Q1 revenue year down to structural changes within the business, while the land-based casino operator was also able to reduce losses during the period.
Revenue for the three months to March 31 amounted to $42.2m, up from $30.9m in Q1 of last year, during which Full House was forced to close all of its land-bad gambling facilities in line with local novel coronavirus (Covid-19) restrictions.
Bally's posts Q1 revenue increase but losses rise because of non-operating costs
Bally's Corporation has posted revenue figures of $192.3m (£135.9m/€158.1m) for the first quarter of 2021, representing a 76.3% increase from this time last year.
Gaming revenue was the biggest contributor to the total figure, drawing in $152.9m, which is more than double the $75.8m gaming brought in last year.
Lottery and digital offset low machine sales as SG cuts Q1 losses
Gambling technology giant Scientific Games saw revenue grow and losses decline in the first quarter of 2021.
Growth in its lottery, digital and social gaming segments helped offset a drop in gaming machine sales over the three months to March 31, with group revenue up 0.6% to $729m.
Illinois betting handle smashes records again in March
Sports wagering revenue in Illinois grew 25.1% month-on-month to $44.3m in March, while handle hit a record high of $627.6m, up 23.1%.
FanDuel remained on top in terms of revenue, though its lead over nearest competitor DraftKings by less than $100,000.
Paysafe reports Q1 revenue increase but losses also grow
Payments platform Paysafe saw a $17.7m rise in revenue in Q1 year on year to $377.4m, but also saw $2.0m net loss increase because of administrative costs, in its first results since going public in a merger with Foley Trasimene Acquisition Corporation.
Total revenue came to $377.4m, an increase of 4.9% compared to the first quarter of 2020. Paysafe credited this to growth across its eCash platform, which grew 63.3% in revenue year on year.
Enteractive makes US market debut with New Jersey license
Player retention services supplier Enteractive has expanded to the US market with a service license granted by the New Jersey Division of Gaming Enforcement (NJDGE).
The license allows Enteractive to offer its services to operators the US for the first time, including its customer relationship management, which focuses on casino players and sports bettors, as well as its (Re)Activation cloud platform technology which facilitates the ability to call players internationally.
Wynn Resorts records Q1 revenue decrease but lower costs shrink losses
Wynn Resorts recorded revenue figures of $725.8m (£514.2m/€597.1m) for the first quarter of 2021, representing a 23.9% decrease from this time last year.
Casino revenue was down by 9.6%, but it was still the biggest contributor to the total, drawing in $516.2m. Rooms generated $76.1m, food and drink added $68.5m, while entertainment, retail and other revenues came to $64.9m.
Colorado sports wagers reach $2.34bn in first year of regulation
Consumers in Colorado wagered a total of $2.34bn on sports during the first year of legal wagering in the state, while gross gaming revenue in the 12-month period amounted to $148.1m.
Colorado launched its legal sports betting market on May 1, 2020, with players in the state able to wager both online and in-person at retail sportsbooks.
FanDuel chief executive King to step down, delaying spin-off plans
Sports betting technology supplier Sports IQ has raised $7m in series seed funding, with the intention to invest it into live sports betting services and product development.
Several parties have contributed to raising this capital; Harlo Equity Partners led the charge, while Seattle Kraken minority owner and former Playtika investor Mitch Garber, the Kraft Group, Fenway Sport Group president Michael Gordon, former Boston Red Sox and Chicago Cubs executive Theo Epstein and Inner Circle Ventures all contributed.
Bragg Gaming enters US market with $30m Spin Games acquisition
Gaming technology provider Bragg Gaming has acquired Nevada-based B2B gaming content provider Spin Games, signaling the company's first foray into the US market.
The deal will see Bragg purchase Spin in a cash-and-stock transaction valued at $30m. Spin will receive $10m in cash and $20m in common shares of Bragg, of which $5m worth of shares will be issued on closing, with the remainder over the next three years.
Playtika raises full-year guidance after revenue growth in Q1
Social gaming giant Playtika has raised its full-year revenue and earnings guidance after experiencing an increase in revenue during the first quarter of its 2021 financial year – the first reporting period since its initial public offering (IPO).
Revenue in the three months through to March 31 amounted to $638.9m, up 19.6% from $534.2m in the same period last year.
Caesars and MGM return to full capacity as Las Vegas Covid-19 measures eased
Caesars Entertainment and MGM Resorts International have become the latest operators to secure approval to return to full capacity at their land-based casinos in Las Vegas, Nevada, with social distancing measures also set to be eased.
The Nevada Gaming Control Board (NGCB) gave the all-clear to both operators to significantly ease novel coronavirus (Covid-19) restrictions at their casinos in Las Vegas, with the properties now set to return to near-normal operations.
Washington agrees sports betting gaming compacts with Kalispel and Snoqualmie tribes
The Washington State Gambling Commission has amended Class III gaming compacts with the Kalispel and Snoqualmie tribes, permitting them both to offer sports betting in the US state.
The Kalispel agreement states that the tribe can open a retail sportsbook within one of its existing gaming locations in Washington, with the tribe able to place sports betting kiosks anywhere inside the wider gaming facility.
Louisiana House passes betting tax bill, cuts lottery into market
A bill setting out tax rates, license fees and other requirements for sports wagering in Louisiana – and allows the lottery to take part in the market – has been passed by the state House of Representatives and will now advance to the Senate.
Under House Bill 697, filed by John Stefanski, retail bets at land-based casinos would be taxes at 10%, while online bets would face a higher tax rate of 18%.
Lottery growth sees IGT return to profit in Q1 as revenue exceeds $1bn
International Game Technology (IGT) posted a net profit of $92m in the first quarter of its 2021 financial year, after growth within its lottery business drove revenue up 24.7% year-on-year to beyond $1bn.
Total revenue for the three months to March 31 amounted to $1.02bn, up from $814m in the same period last year across its two divisions – global gaming and global lottery.
BetMGM lands partnership with golf's LPGA Tour
Online sportsbook BetMGM has agreed terms on a multi-year partnership with the Ladies Professional Golf Association (LPGA) to become an official betting operator and partner of the LPGA Tour.
BetMGM will now feature LPGA odds in its sportsbook betting menu, alongside the men's PGA Tour and European Tour.
Indiana betting revenue and handle rocket YoY but down from March
The sports betting market in Indiana saw handle come to $236.4m in April, a 25% decrease from March, but a 798.7% increase compared to the low handle in April 2020 due to the novel coronavirus (Covid-19) pandemic.
Total adjusted gross revenue (AGR) came to $20.0 for the month, a 23.8% drop from March but a staggering 1187.2% increase from just $1.5m in April 2020.
New Senate bill calls for report into potential Illinois online casino revenue
A bill calling for a report into the estimated revenue generated from legal online casino gaming within Illinois has been filed to the state's Senate.
Senate Resolution 285 would show how much money would have been made had a privilege tax been introduced for online gaming in February 2020.
SuperDraft to expand into igaming with Game Play Network
Fantasy gaming operator SuperDraft has announced plans to launch igaming supplier Game Play Network's technology platform, which allows customers to play casino games for real money across the US.
SuperDraft, which is part-owned by Caesars Entertainment since the operator took out a minority equity position in the business in January, currently offers daily fantasy sports and free-to-play sportsbook options.
Lower handle means Delaware betting revenue dips month-on-month in April
Revenue from sports betting in Delaware declined 7.4% month-on-month in April, as player spending fell to a year-low of $5.5m during the month.
Total revenue in the four weeks to April 25 totalled $895,299, down from $966,752 in March.