This week's State of the Union, in partnership with Segev LLP, includes LeoVegas' entery into the US market, a step towards legal betting in Florida and a new deal between Sportradar and two NFL franchises, as well as results from Pennsylvania and New Jersey.
LeoVegas to enter US in H1 2022 with Caesars market access deal
Swedish operator LeoVegas has reached an agreement with Caesars Entertainment to launch its online casino product in the state of New Jersey in the first half of 2022.
Subject to certification from the state's Division of Gaming Enforcement, the Swedish business will launch its proprietary platform Rhino in New Jersey, with plans to later expand into other US states.
Florida legislature approves tribal sports betting gaming compact
The Florida House of Representatives has voted to approve a gaming compact that would permit the Seminole Tribe to offer sports wagering in the US state, meaning it now may go to the federal Department of the Interior.
The House yesterday (May 19) passed the bill to enact the compact by a vote of 97-17, just one day after the state's Senate also voted to approve the measure.
Sportradar signs landmark marketing tech deals with NFL's Jets and Ravens
Sports betting service provider Sportradar has signed two new agreements with the New York Jets and Baltimore Ravens, to provide its ad:s sports betting marketing technology to the NFL franchises.
The supplier said the data-driven product will help each team enhance and refine their sponsorship and affiliate marketing strategies for legal sports betting partners.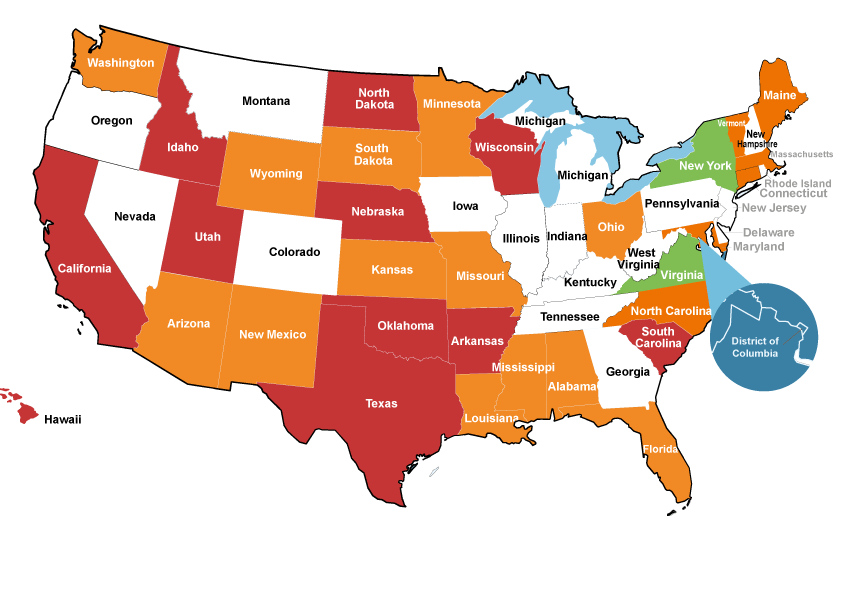 New Jersey gambling revenue rockets 326.4% YoY in April
Gambling revenue in New Jersey jumped 326.4% year-on-year to $352.2m in April as the US state continued its recovery from the novel coronavirus (Covid-19) pandemic.
Total market revenue was significantly higher than the $82.6m reported in the same month last year, though April 2020's figures were impacted by Covid-19 shutdowns.
Michigan Gaming Control Board confirms Williams as new executive director
The Michigan Gaming Control Board (MGCB) has formally announced Henry Williams as its new executive director following approval from the state's Senate.
The Michigan Senate voted 34-1 in favour of the appointment during a roll-call confirmation vote, with Williams to serve a six-year term at the helm of the MGCB.
Maryland Governor Hogan to sign sports betting bill into law
Maryland Governor Larry Hogan is set to sign a bill authorizing sports betting and fantasy sports into law today (18 May).
The bill – HB 940, signature of which was placed on Hogan's schedule for today – would allow for four different types of retail licenses, plus a license for mobile betting.
Missouri betting bills advance to Emerging Issues committee
Four bills that seek to authorize and regulate sports betting in the state of Missouri have all advanced to the Missouri House of Representatives Emerging Issues Committee.
The collection of bills include House Bill 1024, which aims to authorize sports betting in Missouri. It allows both online and land-based sports betting, conducted through the state's riverboat casinos, and was introduced to the House by Representative Cody Smith in February 2021.
Penn National given green light to launch Barstool in Indiana 
The Indiana Gaming Commission (IGC) has approved Penn National Gaming's application to launch mobile wagering via the Barstool Sportsbook brand in the Hoosier State.
Penn now plans to launch its Kambi-powered apps for iOS, Android and desktop devices on Tuesday, May 18, pending any final regulatory sign-off.
Game Taco acquires Game Show Network's WorldWinner
Game Taco has agreed to acquire WorldWinner, the skill gaming arm of US television channel and games developer Game Show Network.
The deal follows private equity business Platinum Equity recently acquiring a controlling interest in GameTaco.
Online success partially offsets pandemic hit for Galaxy Gaming in Q1
Gaming equipment supplier Galaxy Gaming has posted revenue figures of $4.3m (€3.5m/£3.0m) for the first quarter of 2021, which represents a 4.7% decrease on the same period last year.
Of this $4.3m, $2.5m was generated in North America and the Caribbean, while the remaining $1.8m came from Europe, Africa and the Middle East.
Michigan revenue falls in April after March Madness boom
Michigan online betting and gaming operators brought in $115.2m in April, a drop of 9.5% after March Madness helped to bring March's revenue to $127.4m.
Online casino gaming generated the majority of revenue at $94.9m, a slight decrease of 0.26% month-on-month, while online sports betting brought in an additional $20.4m, another decrease of 36.9%. Online sports betting operators reported a handle of $249.9m in April, a drop of 30.4% compared to March.
Eleven more tribes agree to Washington sports wagering compacts
The Washington State Gambling Commission has reached a Class III sports wagering compact agreement with 11 more tribes across Washington, which will allow the tribes to offer sports betting at their casinos.
The agreement means that the Colville, Cowlitz, Jamestown S'Klallam, Lummi, Muckleshoot, Puyallup, Shoalwater Bay, Spokane, Squaxin Island, Stillaguamish, and Swinomish Tribes have agreed to amend their Class III gaming compacts to include sports wagering, formally agreeing to offer sports betting at their Class III facilities.
GNOG Q1 revenue rises while SPAC warrants help profit skyrocket 1,000%
Golden Nugget Online Gaming (GNOG) reported a revenue increase of 54.2% in the first quarter of 2021, and while operating losses rose by almost $12m as costs grew rapidly, non-operating income meant final profit grew more than tenfold.
Revenue came to $26.7m, a rise of $9.4m from $17.3m in the previous first quarter. Gaming made up $23.0m of the revenue, an increase of 54.7% year on year, while other revenue rose by 51% to $3.6m.
Esports Entertainment Group revenue rises as losses widen in 2021
Esports Entertainment Group has published its financial results for the third quarter of its financial year – the three months ending March 31, 2021 – showing total revenue of $5.4m for the period.
No revenue was recorded for the three months to March 31, 2020 to provide a year-on-year comparison, however Q3 2021 revenue was up 129% from $2.4m in the three months to December 31, 2020.
GAN Q1 revenue soars to $27.8m after Coolbet addition
Gaming software provider GAN recorded revenue figures of $27.8m (£19.6m/€22.8m) for the first quarter of 2021, marking a significant 263.0% increase on the same period last year, thanks to B2C growth after acquiring operator Coolbet.
$13.5m of the total revenue came from B2B operations (up 76.0% from 2020). Of this total, the $9.2m generated from platform and content fees was a 55.9% improvement on last year, and development services brought in $4.3m – up from $1.7m in 2020.
Online casino negotiation clause removed from Florida compact
The compact allowing Florida's Seminole Tribe to offer sports betting in the state has been approved by two House committees, but only after a new amendment removing a pathway for the tribe to offer online casino gaming in the future.
The compact had initially included a provision that the state and the tribe "engage in good faith negotiations" within the next three years to allow the tribe to offer online casino gaming.
GAN secures exclusive online rights to Ainsworth games in US
Gaming technology provider GAN has secured the exclusive rights to all current and future online games from Ainsworth Game Technology in the US.
Financial terms of the deal were not disclosed, but GAN did confirm it would begin deriving online content licensing fees from Ainsworth for its existing online operations in New Jersey, with expansion also planned in Michigan and Pennsylvania this year.
Pennsylvania regulator issues first fine to fantasy sports operator
The Pennsylvania Gaming Control Board (PGCB) has issued Fantasy Sports Games with a fine of $7,500 after ruling it operated fantasy sports contests prior to securing a license in the US state.
According to the PGCB, Fantasy Sports Games accepted entries for fantasy sports contests from players in Pennsylvania as early as May 2018, before it began the application process to secure a license in the state in February 2019.
Pennsylvania sets revenue record as casinos re-open in April
The state of Pennsylvania generated gaming revenue figures of $404.1m (£284.9m/€331.0m) for April, a massive 776.2% increase on the same month last year when casinos were closed due to coronavirus restrictions and slightly ahead of the record set in March.
Retail slot games were the best performing in terms of revenue bringing $201.3m and retail table games were the next best at $77.8m. The online counterparts of both formats experienced significant growth: Online slot revenue increased 129.2% to $62.6m, and online table revenue was up 812.0% to $26.3m.
Baltimore Ravens sign BetMGM as first gaming partner
MGM Resorts and Entain joint venture BetMGM has agreed a deal to become the first official gaming partner of the NFL's Baltimore Ravens, after Maryland Governor Larry Hogan signed sports betting legislation into law.
Under the deal, BetMGM signage will appear at the Ravens' M&T Bank Stadium and on digital media, while the team and operator will work to create branded content for Ravens fans.
NJ fixed-odds racing bills progress through committee stage
Bills to allow fixed-odds wagering on horse racing in New Jersey have been approved unanimously by committees in both the state General Assembly and Senate.
The Assembly bill, Bill A4909, was introduced by Assemblymen Ronald Dancer and Ralph Caputo and referred to the Assembly Tourism, Gaming and the Arts Committee last week.
DC sports betting revenue rises in April despite 29.6% handle drop
Sports betting revenue in Washington DC climbed 10.5% month-on-month to $2.1m in April despite a 29.6% decline in stakes.
Consumers wagered a total of $10.7m between William Hill and the DC Lottery's Gambet brand during the month, compared to $15.2m in March, but revenue was still higher than $1.9m in the previous month.