This week's State of the Union, in partnership with Segev LLP, covers developments in New York, New Hampshire, plus the performance of Pennsylvania, Delaware and Mississippi's regulated sports betting markets.
New York mobile betting prospects bleak
Senator Joseph Addabbo's bill to legalise mobile wagering in New York sits with the state Assembly after passing the Senate, but lawmakers do not expect it to pass into law.
The bill passed a Senate vote with 57 votes in favor and five against on Monday (June 17) and was transferred to the Assembly. With the legislative session scheduled to end yesterday (June 19), its prospects were seen as poor.
However, with the legislative session extended by at least a day in order to finalize a number of board and commission appointments, there remains a chance that it could pass. Despite this, the Assembly leadership appears to share New York Governor Andrew Cuomo's view that a constitutional amendment is required to permit mobile wagering, which looks set to kill the bill's chances.
The bill, which had sat with the Senate Finance Committee for a number of weeks after passing the Racing, Gaming and Wagering Committee, was discharged then committed to the chamber's Rules Committee.
However the state is progressing with plans for land-based gambling at New York's four upstate casinos, with regulations approved earlier this month
New Hampshire legislature passes sports betting bill
A bill to regulate sports betting in New Hampshire is headed to the Governor Chris Sununu after the state's House of Representatives concurred with the amended bill returned by the Senate. 
House Bill 480, filed in January by Representative Timothy Lang, was passed by the House in March, and was then approved by the Senate in May. 
However, due to a number of amendments made in the upper chamber of the New Hampshire legislature, it had to be returned to the House for Representatives to approve the tweaks before it was transferred to Governor Sununu. 
Delaware igaming revenue hits new heights in May
Revenue from Delaware's regulated igaming market rose to $313,648 in May,  the highest monthly total of the year to date, despite players spending less online.
The May figure is a significant improvement on April's total of $263,183, which was incidentally the lowest monthly figure of 2019 so far, according to figures released by the Delaware Lottery.
Players staked $11.7m online in May, the lowest monthly amount since $9.0m in February and down from $11.9m in May, while player winnings also fell month-on-month to $11.4m.
Pennsylvania sports betting revenue declines again in May
The Pennsylvania sports betting market has reported a second consecutive month of decline, with revenue falling to 32.2% to $2.9m in May. 
Total handle also declined, falling 2.3% month-on-month to $35.9m, according to the latest figures from the Pennsylvania Gaming Control Board, though the launch of online sports betting suggested that the market will significantly pick up going forward.
Online bettors staked $573,163 on Rush Street's SugarHouse-branded site over four days. This included a series of live tests from May 28-30, before its official launch on May 31. The operator generated revenue of $38,753 from the stakes. 
This saw SugarHouse top the market, with total online and land-based betting revenue amounting to $711,845, a 8.9% drop from April. Total stakes at the soon-to-be rebranded venue rose marginally to $7.9m, with the online contribution offsetting a fall in retail wagers. 
Mississippi betting revenue down 42.1% in May
Mississippi's regulated sports betting market has posted another month-on-month decline, with total revenue down 42.1% to $1.2m in May.
Total handle across the state's northern, coastal and central regions fell 9.1% to $17.4m, with market hold declining from 10.72% in April to 6.84%, according to figures from the Mississippi Gaming Commission.
As usual, the bulk of revenue and handle was generated at the coastal casinos, which accounted for $11.0m – 62.9% – of amounts wagered and $626,283.15, or 52.5%, of revenue. However, handle was down 7.4% month-on-month, and revenue fell 44.2%.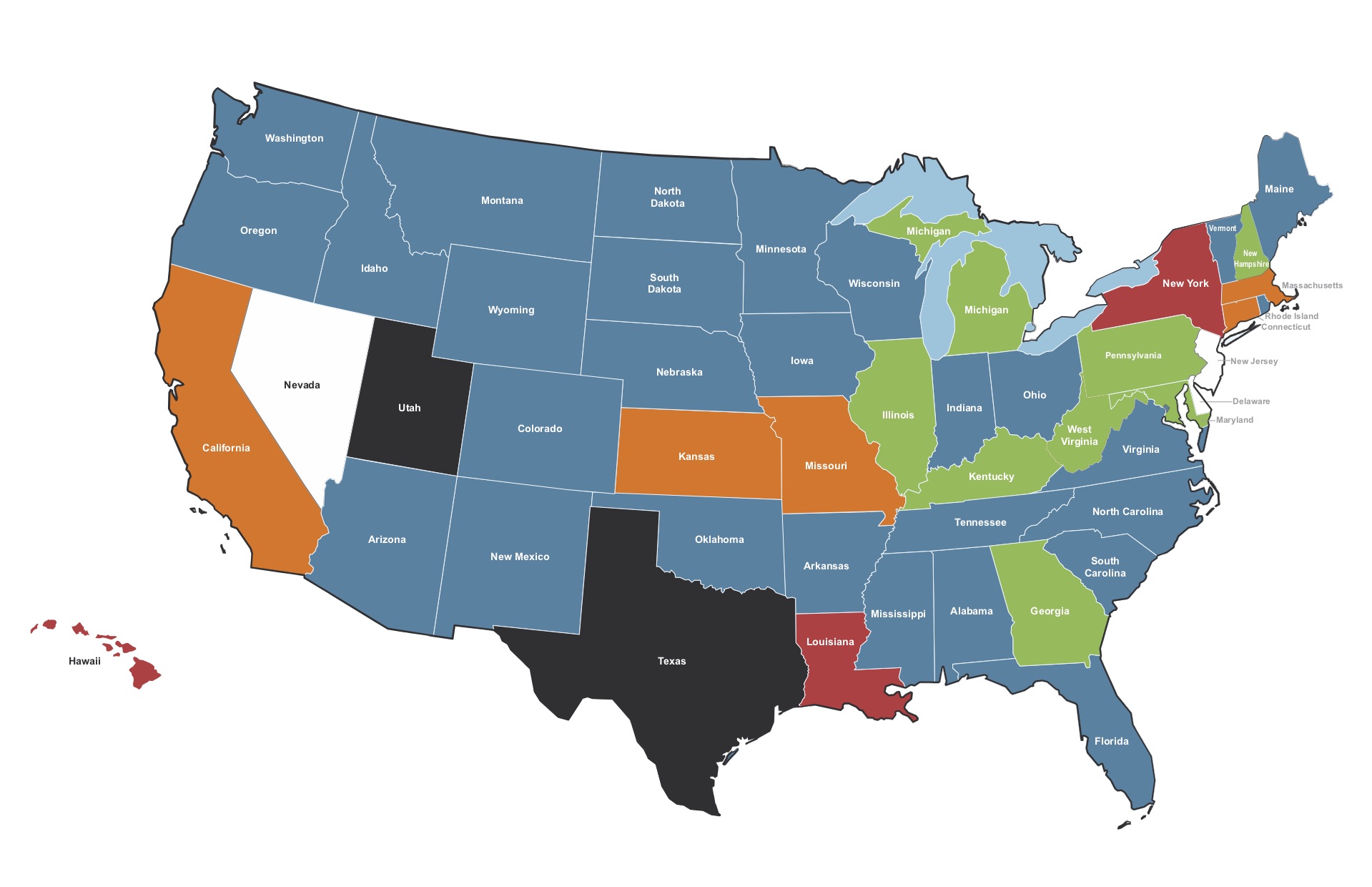 Delaware sports betting revenue drops again in May
The Delaware Lottery has reported a second consecutive month-on-month decline in sports betting revenue in May, with consumers spending less on wagering.
May revenue amounted to $406,293 (£322,700/€362,330), down from $615,772 in April and the second lowest monthly total of the year, behind the $22,152 that was generated in February.
Players spent a total of $5.9m on sports betting last month, down from $6.1m in April, while consumers proved more successful with wagers, winning a collective $5.5m compared to $5.4m in the previous month.
PA fantasy sports market grows 35.4%
Pennsylvania's regulated fantasy sports market performed strongly in May, with revenue up 35.4% year-on-year to $1.8m.
However, this total represented a marginal month-on-month decline. Seven of the state's licensed fantasy operators generated revenue in May, according to the figures from the Pennsylvania Gaming Control Board, though as usual, the vast majority came from FanDuel and DraftKings.
FanDuel led the market over the month, with revenue of $960,155. This represented a 42.7% rise from May 2018, when the Pennsylvania market opened for business, but also a marginal decline from April 2019. DraftKings' revenue of $813,346 – up 28.7% year-on-year – followed in second place.
DraftKings to pay over $10,000 for NJ over self-exclusion failures
DraftKings will pay out civil penalties totalling $7,000 to New Jersey's gaming regulator and return $3,277 to customers after failing to adhere to self-exclusion rules.
The New Jersey Division of Gaming Enforcement (DGE) has released details of two separate actions against the sports betting and daily fantasy sports (DFS) operator.
The regulator hit DraftKings with the maximum $5,000 civil penalty for taking wagers from customers who had requested a 'cooling off' period be placed on their accounts.
DraftKings discovered an error within its systems in November 2018 whereby the 'cooling off' period had been set to zero days. During the month in which the system was not correctly in place, 54 people who were not meant to be able to deposit were able to place bets totalling $28,887. They lost $3,277, which DraftKings will now have to pay back.
Australia's PointsBet targets US expansion following ASX listing
Australian online sports betting operator PointsBet has raised AUS$75m (US$51.6m) after listing its shares on the Australian Securities Exchange (ASX).
PointsBet began trading this week under the symbol PBH, having sold a total of 37.5m shares at an issue price of AUS$2 each. By the close of the market today (Friday), PBH shares were priced at AUS$2.30.
Funds raised from the listing will be used to support marketing and customer acquisition, software and platform development, business development and costs associated with the listing.
Shares sold through the listing will represent a 34.1% stake in the business, with those held by existing shareholders accounting for 65.9% of the operator's share capital.
The operator said the listing forms part of its wider growth strategy, which includes pursuing new opportunities in the expanding US sports betting market.