This week's State of the Union, in partnership with Segev LLP, sees Tennessee and Colorado pass sports betting bills, while online wagering is coming to Pennsylvania. Elsewhere, Illinois and Louisiana are struggling to pass bills before the end of the legislative session.
SugarHouse begins live test of PA sportsbook
The Rush Street-operated SugarHouse Casino has begun Pennsylvania's first live test of online sports betting, which could see it cleared for a full roll-out by the end of the week.
The test began at 4PM Eastern Time on May 28, running until midnight, the Pennsylvania Gaming Control Board (PGCB) confirmed. 
A second live test followed on, from 2PM to midnight tomorrow (May 29), before a third from 12PM to midnight today (May 30). 
Should all these tests be completed successfully, the Philadelphia-based venue will be cleared to conduct its first full day of online wagering this Friday (May 31). 
Tennesse Governor allows betting bill to pass into law
Tennessee Governor Bill Lee has allowed a bill to legalize sports betting to pass without his signature, despite having made clear his opposition to expanding gambling in the US state.
SB0016 will permit wagering both online and via remote kiosks in Tennessee, and is due to come into effect from July 1 this year.
Last month, the bill cleared the House by a vote of 51-40 after passing through the state Senate by a vote of 20-12. It replaced a previous version (HB0001) after the House concurred with a number of amendments made by the Senate.
Governor Lee has been outspoken about his opposition to plans to legalise online sports betting, but said that he would allow the bill to pass into law.
Colorado Governor signs sports betting bill
Colorado Governor Jared Polis has signed off on a bill that would legalize sports betting in the state, but the measure must now be put to voters in order to come into effect.
HB19-1327 was only introduced on April 18 but quickly passed through the state legislature, securing approval from both the House and Senate, and now the Governor.
However, the bill must now face a public vote, as a result of the new taxes it sets for legal wagering, with Colorado citizens likely to vote on the measure during state's general election in November.
Illinois lawmakers to make final play for legal sports betting
Lawmakers in Illinois are planning to attach sports betting language to a Senate bill in a last-ditch attempt to push through regulations before the state's legislative session comes to an end this Friday (May 31).
iGB North America understands that Senate Bill 516, which was introduced in January by Senator John Cullerton, is to be amended to include language on sports betting regulation.
The bill was originally filed to make a minor technical amendment to the 1975 Illinois Horse Racing Act. However it has since been expanded to facilitate the launch of riverboat casinos in the state, after Senator Terry Link replaced Cullerton as the bill's main sponsor.
With the proposal having passed the Senate in April and already progressed in the House, it is likely to be amended further to include sports betting regulations.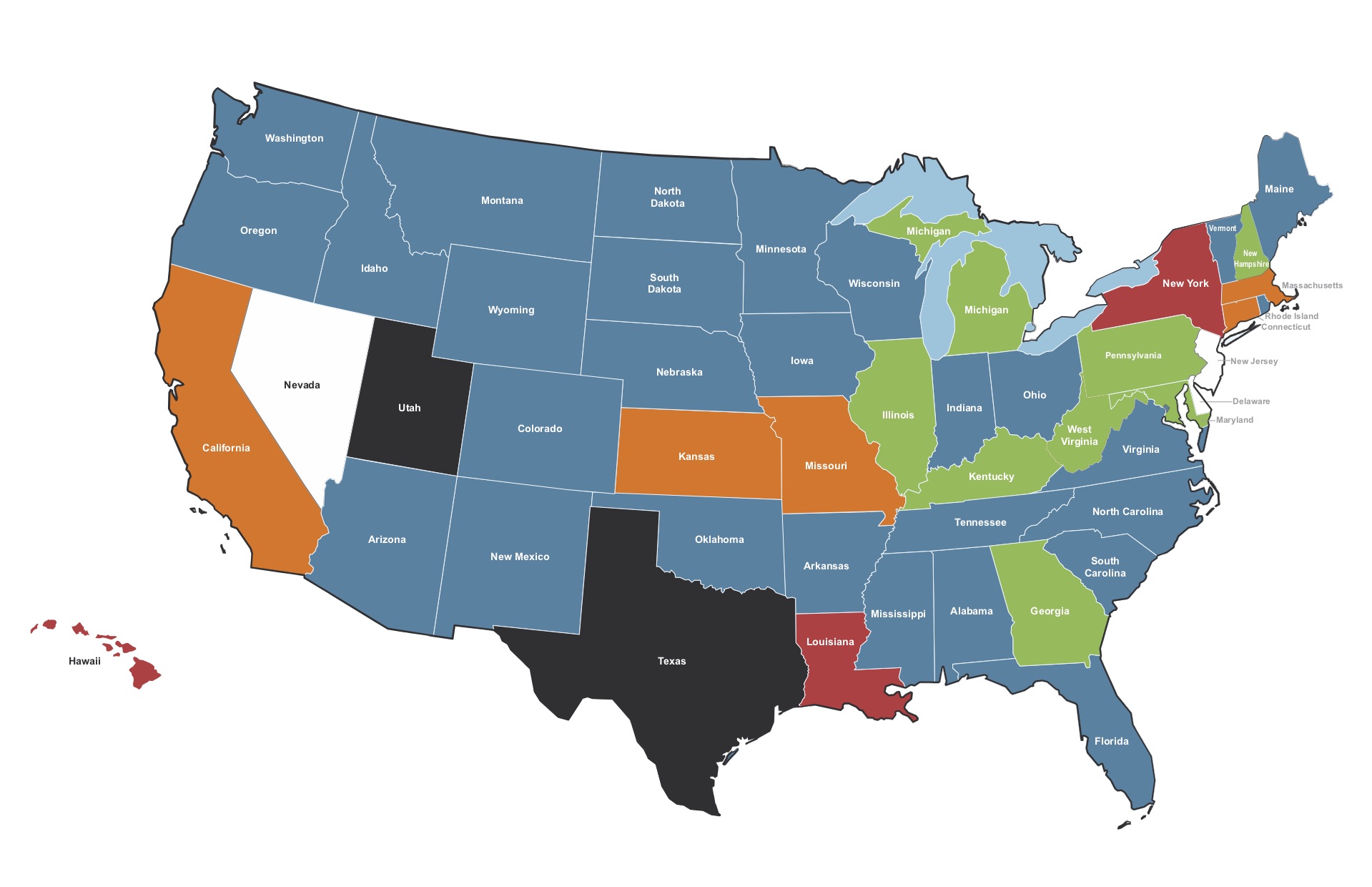 Louisiana sports betting prospects bleak after committee deferral
Senator Daniel Martiny's bill to regulate sports betting in Louisiana looks set to die in committee after the House Committee on Appropriations made a series of major amendments to the proposal before involuntarily deferring its passage.
The committee first voted to shelve the bill, then an attempt to involuntarily defer it prevailed, which means it may now only be adopted and progressed if two-thirds of the 28-member committee vote to do so.
With the legislative session to be adjourned on June 6, there does not appear to be enough time for this to happen. The bill had already been ratified by the Senate, earlier in May.
New Hampshire bill heads back to Senate
New Hampshire has taken a step closer to legalising sports wagering after a bill was passed back to the Senate for a final chamber reading.
HB480, which sets out plans to regulate sports betting in-person, online and via mobile in New Hampshire, has been granted an 'ought to pass with amendment' recommendation by the Senate Finance Committee.
The bill will now return to the Senate for further discussion and, if approved, will then go back to the House for concurrence with any changes. Should this process run smoothly, the bill would progress forward to be signed into law by Governor Chris Sununu.
MGM-GVC joint venture Roar Digital secures Nevada and New Jersey licenses
Roar Digital, the joint venture between GVC Holdings and MGM Resorts, has been awarded an igaming license by the Nevada Gaming Commission, as well as a transactional waiver by the New Jersey Department of Gaming Enforcement.
The new Nevada licence will enable Roar Digital to offer both B2B and B2C online betting and gaming – currently limited to poker –  in the state. The licence will run for an initial two-year period.
In New Jersey, Roar Digital will be permitted to offer both sports wagering and online gaming products, having secured the transactional waiver. This waiver allows it to operate for up to six months while the DGE completes its comprehensive investigation into whether it should be awarded a full licence.