This week's State of the Union, in partnership with Segev LLP, is highlighted by two multi-billion-dollar mergers, but also includes financial results from a number of land-based gaming giants, and a series of other significant deals.
Penn National to acquire theScore for $2.0bn as it seeks own platform
Penn National Gaming has agreed a deal to acquire Canada-based theScore in a $2.0bn cash-and-stock deal, with chief executive Jay Snowden suggesting he plans to migrate Penn's betting products to a platform currently being built by theScore.
Penn will pay $17.00 in cash and 0.2398 shares – $17.00's worth – of its stock for every theScore share, for a total consideration of $34.00 per share. This will mean that theScore shareholders will hold approximately 7% of the new combined business, while current Penn shareholders will hold the remaining 93%.
The deal is set to close in the first quarter of 2022.
VICI to acquire MGM Growth Properties in $17.2bn deal
VICI Properties, the real estate investment trust spun off from Caesars Entertainment in 2017, has agreed to acquire MGM Growth Properties, itself spun off from MGM Resorts, for $17.2bn.
Under the deal, MGM Growth Properties Class A shareholders will receive 1.366 shares of newly issued VICI stock for every share of MGM Growth Properties they hold. With VICI's shares trading at an average of $31.47 in the five days before the deal, this suggests a price of $43.00 per MGM Growth Properties share, a 15.9% premium compared to its share price before the deal.
MGM posts $227.1m net loss in H1 despite revenue growth
MGM Resorts International reported an overall net loss of $227.1m for the first half of its 2021 financial year despite experiencing a 54.0% year-on-year increase in revenue.
Total revenue for the six months to June 30 amounted to $3.92bn, up from $2.54bn in the corresponding period last year.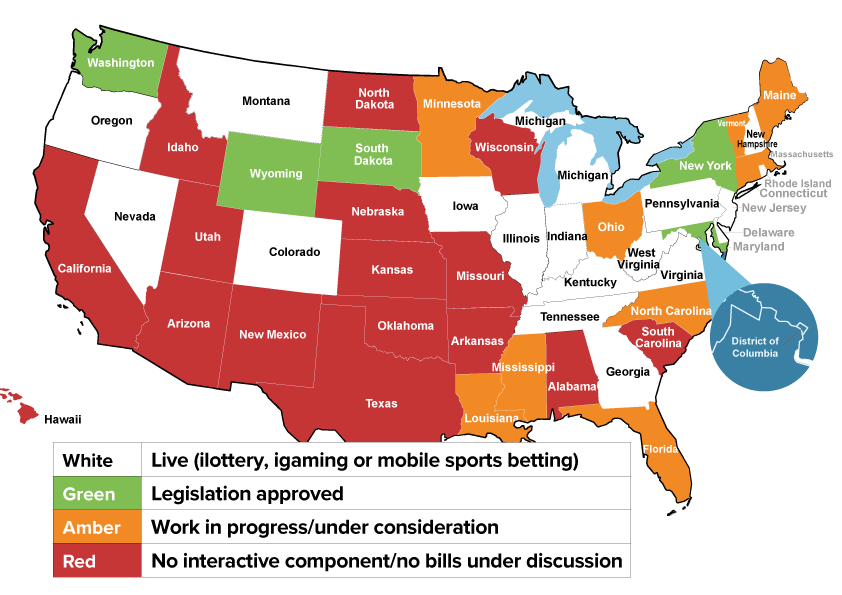 Sporttrade enters Colorado with Momentum acquisition
Sports betting exchange operator Sporttrade has announced its acquisition of Colorado-based Momentum Sports and Entertainment Inc allowing it to expand into the state.
Momentum Sports, which is also a sports betting supplier, holds a sports betting operator license through its market access agreement with GF Gaming and its affiliate Easy Street Casino.
Wynn Resorts records year-on-year success in H1 2021
Wynn Resorts has reported a revenue of $1.72bn in a profitable half-year for the company, a rise of 66.1% compared to the half-year 2020 results, which were affected by the novel coronavirus (Covid-19) pandemic.
Most revenue was generated by Wynn's casino operations, which brought in $1.11bn, a sharp increase of 92.8% year-on-year due to the widespread casino closures. Food and beverage brought in the second most revenue at $217.6m, an increase of 25.5% compared to the previous same period. The remaining revenue was made up of rooms and entertainment, retail and other sources.
Nuvei finalizes acquisition of payment provider Mazooma
Payment technology partner Nuvei Corporation has completed its acquisition of US-focused gaming and sports betting payment technology provider Mazooma Technical Services.
Nuvei in April agreed a deal worth an initial $56m (£41m/€47m) to purchase Mazooma, but the acquisition could be worth up to $315m if certain performance criteria are met over the next three years.
Losses widen at Caesars despite 615% revenue growth in first half
Caesars Entertainment Inc. saw its net loss increase to $352m during the first half of its financial year, despite experiencing a 615.7% year-on-year increase in revenue.
Total revenue for the six months through to June 30 amounted to $4.29bn, up from $600m in the corresponding period last year.
Caesars launches new sportsbook app following William Hill acquisition
Caesars Entertainment has launched its new Caesars Sportsbook app, following its acquisition of William Hill earlier this year.
The app, which uses the Liberty platform acquired in the William Hill deal, is already live in eight states: Colorado, Indiana, Iowa, Michigan, New Jersey, Tennessee, Virginia, and West Virginia. Caesars said it also plans to launch the app in Arizona, Maryland, and Louisiana when these markets go live.
IGT ups 2021 guidance after revenue grows to $1.04bn in Q2
Gaming and lotteries supplier International Game Technology (IGT) upped its revenue and operating profit guidance for 2021 after Q2 revenue grew 73.5% to $1.04bn, while the sale of Lottomatica helped the business return to profitability.
Of the supplier's two business segments, its global lottery business made up most of its revenue, growing 58.1% to $725m.
Nevada revenue dips in June despite casinos returning to full capacity
Gaming revenue in Nevada fell 3.3% month-on-month in June despite land-based casinos across the US state returning to full capacity following the easing of novel coronavirus (Covid-19) restrictions.
Total gaming revenue for the month amounted to $1.19bn, down from $1.23bn in May this year, but 110.5% higher than June last year when casinos were severely restricted by Covid-19 measures following their reopening at the start of the month.
NFL's Colts to offer FanDuel site credit in new ticket package
Flutter Entertainment-owned FanDuel Group has expanded its partnership with National Football League (NFL) franchise the Indianapolis Colts to include a new ticketing element where fans can receive FanDuel site credit with a Colts ticket package.
Offered jointly by FanDuel and the Colts, the new Colts FanDuel Fan Pass ticket package will feature four regular-season games per season and $100 in FanDuel site credits.
DraftKings pens wide-ranging data deal with Genius Sports
Genius Sports has secured a multi-year agreement with DraftKings for the supply of official sportsbook data and content solutions for a range of leading sports competitions.
Under the deal, DraftKings will leverage Genius Sports' technology to power live experiences for players and also gain access to Genius Sports' proprietary, official data and live video feeds from over 170,000 events per year.
Penn National Gaming reports Q2 revenue increase as it announces theScore acquisition
Penn National Gaming has recorded revenue figures of $1.55bn for the second quarter of 2021, in a half-year report that coincided with the company's acquisition of Score Media and Gaming.
The revenue generated represents a 406.0% increase on the $305.5m raised during the same period last year, mostly thanks to the easing of pandemic-enforced restrictions, which forced Penn's properties to close for most of Q2 of 2020.
Everi returns to profit in first half as revenue more than doubles to $311.7m
Casino and financial technology company Everi posted a comprehensive profit of $56.9m for the first half of its 2021 financial year after seeing revenue more than double during the period.
Total revenue for the six months through to August 30 amounted to $311.7m, up 105.1% on the $152.0m posted in the first half of last year.