The acquisition of Don Best Sports has provided Scientific Games with a wealth of US trading and pricing experience, which could give it an extra advantage as it looks to carve out market share. Don Best managing director Benjie Cherniak speaks to Robin Harrison
According to Don Best Sports managing director Benjie Cherniak, the business wasn't looking for a sale until Scientific Games came calling.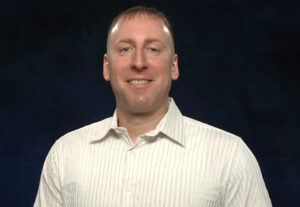 "We were content with what we were doing and the trajectory we were on," he says. It was only when Don Best was given an insight into what Scientific Games was building, with OpenBet at its center, that it really took notice.
"[We] came to realize that there were limitations for us in the US and global markets. We don't have a platform, so we realized we could be a piece of the puzzle, and by marrying that with SG Digital and the OpenBet platform it allowed us to bring a rounded and comprehensive approach to the market, so it really was a perfect fit from that perspective."
It's important to mention that the regulated US sports betting market is as new to Don Best as it is to platform providers. The Nevada-based business, which specializes in trading and pricing US sports, had no clients in the country until around 18 months ago, after all. As part of the Scientific Games behemoth, Don Best is, as Cherniak says, "a piece of the puzzle" alongside everything a casino could possibly need to get a US-facing sportsbook up and running.
Furthermore, by providing specialist trading services for US sports, Don Best offers something that few others do. Land-based operators may be keen to get a sportsbook up and running, and could do so with the technology and operational support from Scientific Games, but by having properly priced odds, they gain something that can differentiate their offering from competitors.
Knowledge gap
"In the US market today, from day one, everyone is outsourcing by necessity because there aren't any folks with experience," Cherniak says.
The reason for this is simple: sports betting, until very recently, did not exist outside of Nevada.
It was therefore hardly a viable career option: "[Going] back 10 years, if told your parents you were graduating and going to work with a bookmaker, they'd think you were going to work for a guy who breaks legs–and they'd probably be right," Cherniak says. "But what you're seeing now, with the advent of regulated wagering in the US, the unacceptable is becoming socially acceptable.
"We're at the precipice of a cultural revolution in terms of people's attitudes towards betting in the US. And within that we have the creation of an industry, and companies like the NBA and MLB, which 10 years would not go near that industry, are now partnering the industry," he explains. "And that will lead to the formation of educational modules geared to people wanting to learn about the sports betting industry."
Cherniak believes that as more states pass legislation, the sector will grow, with universities developing degree courses for those that want to become professional traders or industry marketers. Don Best is already involved in one such educational initiative, helping educate students about sports betting integrity for a US law school.
Future problems
Currently it has the benefit of being based in Nevada, the one state with a genuine sports betting heritage. However, this could lead to problems in future: as more trading specialists emerge, Don Best will be competing against more service providers and in-house trading teams for business. This may be exacerbated by operators, those that originally brought in third-party support to get a sports betting offering up and running, who decide to take core functions in-house.
Cherniak says that the largest operators in the market may well do this, but that the slow roll-out of wagering legislation across the US should mean that there is "ample opportunity" for SG Digital–and Don Best–to grow its client base.
"I'm not seeing operators saying they want to bring everything in-house, but I am seeing companies looking to bring certain components in-house," he says. "What they're looking to do is improve their overall operation, handle and hold percentage, as well as building a better overall customer experience.
"What these new operators did was take whatever solution they could to get up and running as their first step," he continues. "And from there they begin evaluating where they can improve, from platform, pricing and marketing perspectives, and for some the answer is bringing these elements in-house, while for others it's a case of looking at other sources for some of the things such as pricing.
"We've been getting interest in our pricing in that regard, from entities looking for stronger components."
He adds that this is an additional benefit of the modular solution now offered by SG Digital, with the OpenBet platform at its centre. Customers can take a full solution, including platform, pricing, marketing and front end, then take different components in-house as required.
Ultimately, however, Cherniak says that there will be a constant flow of sportsbooks looking to improve their offering. After all, he adds, "Bringing trading in-house to cover a sportsbook is a massive undertaking.
"It requires years of expertise, an army of traders; unless you really get to scale it's a piece that's easier to outsource than to manage in-house."
It will undoubtedly face increased competition as the industry matures, but should it be able to leverage its position as a key component of SG Digital, Don Best could future-proof itself and preserve its early-stage advantage in the industry.