Josh Linforth, Commercial Director at Genius Sports Media, analyzes how U.S. sportsbooks can successfully disseminate their brand name in the run up to the landmark 100th NFL season beginning this September.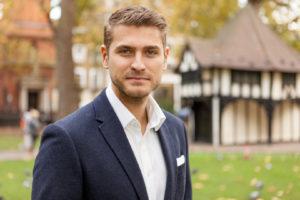 Given it's the most watched sports league in the US, it's no surprise that the NFL has dominated legal betting handle since the PASPA repeal last May. Licensed sportsbooks are engaged in a battle for a share of the NFL fan's wagering wallet and that will only intensify in the months and years to come. 
Indeed, while the opening week of the new regular season remains two months away, operators and their marketing teams aren't risking being left behind.
NFL fans are passionate and knowledgeable about the sport they love and to win over with this high-value demographic, US sportsbooks are turning to strategies reminiscent of the classic marketing funnel, beginning with brand-building. While digital billboards and TV ads can drive recognition and customer acquisition to a degree, in the highly-competitive sports betting sector the goal is to cut through the noise rather than shout the loudest. And that's where digital marketing comes in.
Creating off-season awareness
Long ago, the Super Bowl represented the slamming of the NFL season's door but thanks to specialist online publishers and social media, fans' engagement with their favorite team and players stretches beyond the gameday. Sports content is consumed all year round.
Despite the high-vig nature of futures and the revenues they can drive, the most lucrative opportunity for sportsbooks truly arises once the season begins. Regular fixtures, broad TV coverage, and endless amounts of digital content keep fans interested – and betting. 
But to make the most of this frenetic in-season period, sportsbook cannot overlook the importance of the off-season for building their brand and customer base. How? The answer lies in specialist ad buying technology which can leverage the most engaging events of the off-season and turn them into opportunities to reach new customers. 
These branding campaigns, which are informed by live user-traffic data and executed via automated media buying, are a great way to generate brand recognition in the online NFL community on channels such as Twitter, news networks and fantasy sites. In doing this, books can garner a positive reputation for their competitive NFL odds, attractive sign-up offers and offering a breadth of futures, pre-match and in-play bets, among the right individuals early on.
And with dynamic creative features, including team and player stats and live odds on contextual bet-types like futures on the Draft, ads are brought to life, inspiring site click-throughs and video views. This helps to build a portfolio of individuals to re-target with new customer offers and promotions ahead of the new season. 
As Week One nears, excitement grows and NFL acquisition becomes the number one priority, the strong foundations laid by these targeted and contextual branding campaigns ensure conversions and new deposits are delivered at costs far below the industry average.
Maximizing value in the long-term
For sportsbooks and their customers alike, acquisition is just the first part of the journey. A new registration or visitor at the sportsbook floor might signify a successful conversion but it's by no means job done.
For retail books, running campaigns which promote cross-sell is an astute way to elevate player value once bettors are driven to the property. In a newly legal state like Indiana, this might take the form of loyalty rewards, like a $10 restaurant coupon or free bet when a customer bets the Colts to triumph.
And when it comes to online, operators have a unique chance to use data on each individual's past betting activity to personalize future campaigns. By dovetailing ad buying tech with existing marketing systems, an individual NFL fan who regularly bets the Jets via an app in New Jersey is served with personalized ad banners specific to his favorite club, as opposed to a team he has no interest in.
In the grand scheme of things, NFL bettors are a valuable demographic for US sportsbooks. And to effectively reap the rewards of their value over a lifetime, operators must first stand out in the pre-season acquisition hunt. The trick lies in the old-school funnel-type approach, starting with brand-building.