This week's State of the Union, in partnership with Segev LLP, includes Bally's plans to acquire UK igaming operator Gamesys Group, as well as the first US online license suspension and XLMedia's acquisition of SportsBettingDime.
Gamesys and Bally's agree terms on £2bn merger
The boards of Bally's Corporation and Gamesys Group have agreed terms on a merger that would see Bally's acquire Gamesys for £2bn ($2.74bn/€2.31bn).
The deal – which both boards said would help the combined business capitalise on the growing US market – would see Bally's pay £18.50 per Gamesys share, representing a 12.7% premium on Gamesys' closing share price yesterday (23 March).
Alternatively, its shareholders may exchange their holding for 0.343 newly issued Bally's shares per Gamesys share. Bally's shares were trading at $66.34 per share at market close in New York yesterday, meaning 0.343 shares would be worth £16.55 at the day's exchange rate.
TN's Action 24/7 becomes first operator to receive US license suspension
Tennessee-based sportsbook Action 24/7 has become the first US online betting operator to have its license suspended, after the Tennessee Education Lottery took action following suspicious player activity including proxy betting and credit card fraud.
The decision was made at an emergency meeting of the Tennessee Education Lottery, which acts as the state's regulator.
The operator informed the Lottery of suspicious activity from Action 24/7 accounts. The Lottery's sports betting investigator Danny DiRienzo looked into this activity, and found evidence of one player who made 184 different deposits – some of more than $10,000 – from seven credit cards, none of which used his name, before withdrawing after "very little gameplay".
Genius Sports Group appoints ex-Turner president David Levy as new chairman
Data provider Genius Sports Group (GSG) has today announced the appointment of David Levy as the company's new chairman.
The new role will see Levy (pictured) lead board as it oversees Genius' operations and strategy ahead of a merger deal that will take it public.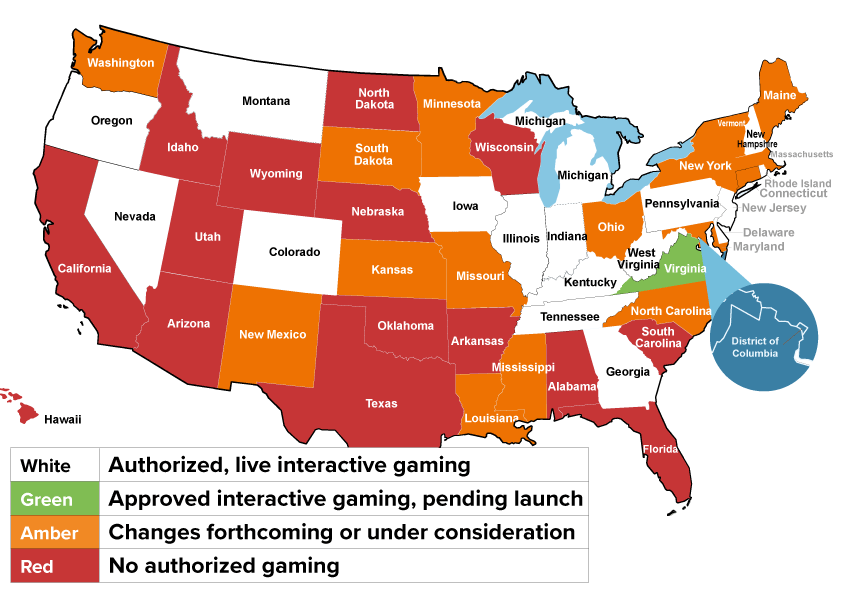 XLMedia completes Sports Betting Dime acquisition
Affiliate business XLMedia has completed its acquisition of US-focused sportsbook review website Sports Betting Dime.
Last week, XLMedia revealed it had agreed to purchase Sports Betting Dime for £26.0m ($35.6m), saying the acquisition would provide the business with a US affiliate sports betting brand and strengthen its presence in the country.
XLMedia went on to raise $33.5m under a placing and subscription to help fund the acquisition.
Allied Esports determines Bally's bid "superior" to Element agreement
The board of directors of Allied Esports Entertainment has determined that a proposal put forward by Bally's Corporation to acquire Allied's poker-related assets is a "superior proposal" to an offer made by Element Partners in January.
Allied's board has notified Element that it intends to terminate the stock purchase agreement unless, prior to March 29, the companies are able to negotiate an amendment to the pending agreement such that Bally's proposal no longer constitutes a superior offer.
Fox Bet set to become authorized NFL sportsbook
Fox Bet has announced that the brand will receive authorized sportsbook operator status from the NFL if and when the league approves official sportsbook operators for the US.
The agreement is part of a broader deal, which sees Fox Bet owner Fox Corporation receive digital and media rights to NFL for the next 11 years, up until the 2033 season.
Sportradar agrees to acquire Synergy Sports
Sports data solutions supplier Sportradar has entered a definitive agreement to acquire US-focused automated sports technology solutions and data and video analytics provider Synergy Sports.
Expected to close in the second quarter, subject to customary conditions and regulatory approvals, Sportradar said the acquisition will extend its product suite and help broaden relationships with sports organisations worldwide.
South Dakota Governor signs sports betting bill into law
Kristi Noem, Governor of South Dakota, has signed off on a bill that will legalize sports wagering in the city of Deadwood.
Introduced in January, Senate Bill 44 amends existing laws, allowing players in Deadwood to place legal sports bets in Deadwood, the only area of the state where any form of gambling is permitted.
City of Richmond names three finalists for new casino resort
The city of Richmond, Virginia's mayor's office has announced three finalists in the bid for a resort casino development.
The office named Bally's Richmond Casino Resort, Live! Casino & Hotel Richmond and One Casino + Resort as chosen by the City's Evaluation Panel, citing their "powerful proposals" and "thorough financial and operational analyses".
IBIA and John Levy submit evidence backing Canadian single-event betting
The International Betting Integrity Association (IBIA) and theScore chairman and chief executive John Levy have both backed the legalization of single-event sports betting in Canada, in submissions to the House of Commons' Standing Committee on Justice and Human Rights.
Bill C-218, first introduced in February 2020, passed the second reading in Canadian parliament last month. It is currently under consideration by the committee.
Action 24/7 appeals Tennessee license suspension with lawsuit
Tennessee-based operator Action 24/7 has filed a lawsuit appealing the license suspension handed down by the Tennessee Education Lottery in Davidson County Chancery Court, arguing the suspension was "erroneous and arbitrary", and that its timing caused "irreparable harm".
The operator's license was suspended last week after it reported cases of credit and debit card fraud and proxy betting from player accounts. It became the first online sportsbook operator to have its licence suspended in the US.
CDI to introduce Konami historical racing machines to Kentucky venues
Churchill Downs Incorporated (CDI) has reached an agreement with casino supplier Konami Gaming, to purchase a range of historical racing machines (HRMs) for installation in its Kentucky venues.
The deal will see CDI use Komani's HRMs first at Derby City Gaming in Louisville, Oak Grove Racing, Gaming & Hotel in Oak Grove, and Newport Racing & Gaming.
FanDuel expands responsible gaming efforts with Gamban partnership
Fluter Entertainment-owned sports betting giant FanDuel has announced a partnership with software group Gamban, to offer free site blocking software to players that self-exclude or identify as having a gambling problem.
Customers that self-exclude from FanDuel's real-money gaming sites, or establish that they have a gambling problem, can avail themselves of a free Gamban subscription.
Bally's completes Monkey Knight Fight acquisition
Bally's Corporation has finalised its acquisition of US daily fantasy sports (DFS) operator Monkey Knife Fight.
Agreed in January, the all-stock acquisition makes Bally's only the third sports betting operator in the US to have a fantasy sports segment.
Higher costs lead to $14.4m loss at Golden Nugget Online Gaming in 2020
Golden Nugget Online Gaming (GNOG) said a sharp increase in expenses led to a $14.4m net loss for its 2020 financial year, though the operator did experience a significant increase in revenue.
Total revenue for the 12 months to December 31 amounted to $91.1m, up 64.4% from $55.4m in the previous year.
Margins help DC Lottery close revenue gap with William Hill in February
DC Lottery's Gambet sports betting product closed the revenue gap with William Hill in the US capital, but this came mostly due to a decline in the latter's margins.
The two operators combined to bring in $1.3m on bets worth $15.3m.
Bragg Gaming Group names Carter as new CEO
iGaming software provider Bragg Gaming Group has announced former SBTech chief Richard Carter as its new chief executive.
Carter will replace Adam Arviv, the founder of Bragg, who took over as interim CEO in September last year after what was described as an "underperformance" of the business.