This week's State of the Union, in partnership with Segev LLP, covers the latest revenue figures from Pennsylvania and Mississippi. Elsewhere, the long-awaited launch of the Oregon Lottery's SBTech-powered sportbsook has been completed, while there have been developments in ongoing legal matters in Washington DC and Washington State.
Pennsylvania sports betting and igaming revenue up in September
Licensed sportsbook operators in Pennsylvania generated revenue of $19.4m in the second full month of regulated sports wagering, while interactive gaming revenue in September amounted to $5.3m.
Overall sports wagering revenue was up from $9.9m in August, with consumers spending $194.5m in total, up from $109.0m in the previous month.
Online was again the primary source of income for operators, as licensees took in a total of $13.7m in revenue for the month, compared to $6.3m in August. Online spend also climbed from $83.2m to $158.2m
Figures from the Pennsylvania Gaming Control Board (PGCB) also show growth in the retail sports wagering market, with revenue up from $3.6m in August to $5.7m and retail handle climbing from $25.8m to $36.4m.
Mississippi sports betting handle skyrockets in September
Sports wagering revenue in Mississippi almost doubled month-on-month, and increased 19.2% year-on-year to $37.9m while the state took in $5.6m in revenue from sports bets.
Much of the year-on-year growth came from casinos in the state's central region. Although amounts wagered were the lowest of Mississippi's three regions, handle increased to $5.1m, up 75.6% from September 2018.
Revenue from the region totaled $780,798, up 65.9% year-on-year, as bookmakers in the region recorded a 15.29% win percentage, the state's Gaming Commission revealed.
SBTech launches sports betting with Oregon Lottery
Legal mobile wagering is now available in Oregon, after the state lottery rolled out its SBTech-powered sportsbook offering Scoreboard.
Scoreboard, the first mobile betting product launched by a US state lottery, allows players to bet on a range of different sports, with a range of bet types such as live bets, futures and prop bets all available. 
The contract signed by SBTech and the Oregon State Lottery in June this year also covers land-based wagering, with retail kiosks to be rolled out early next year.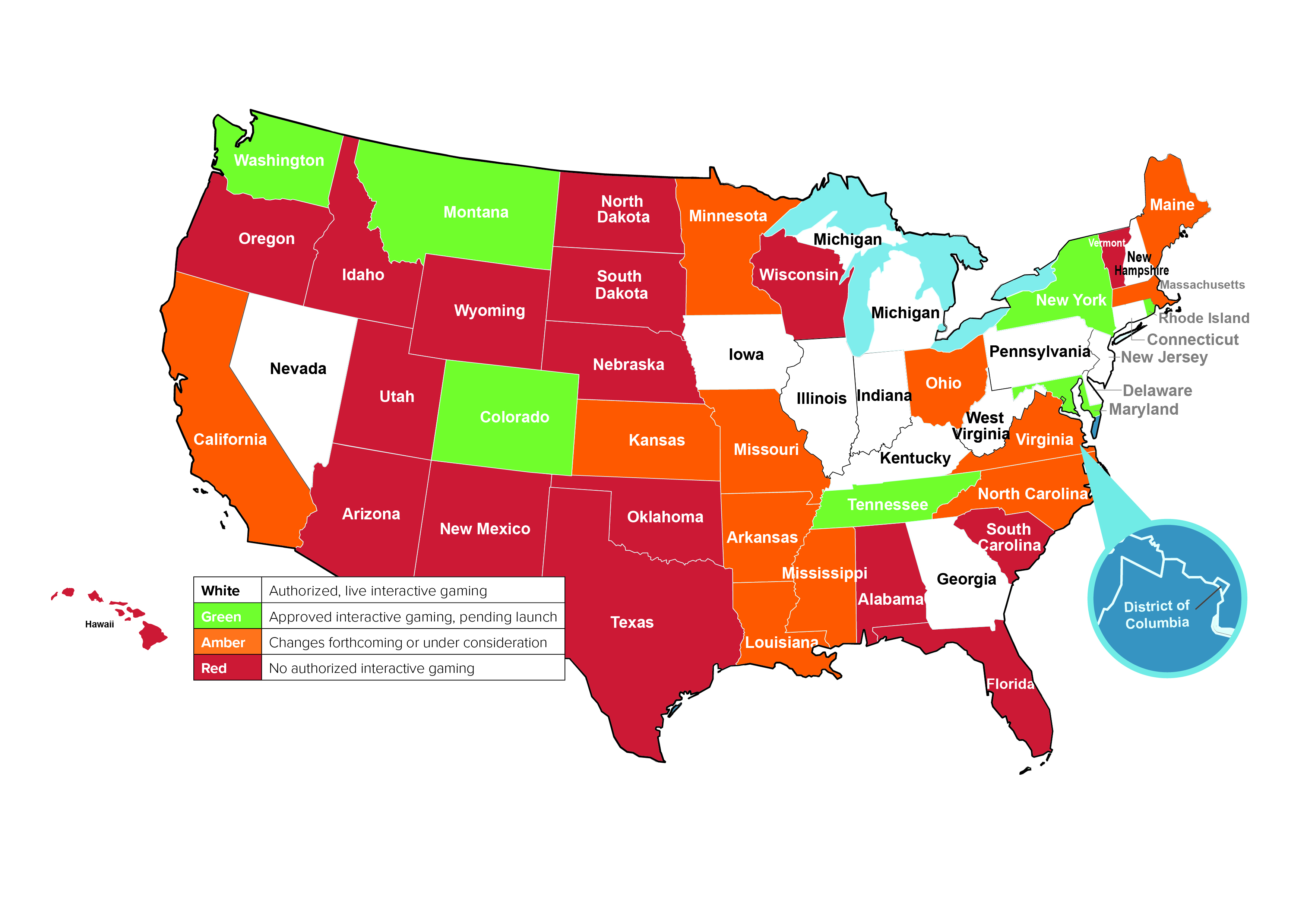 Washington's Macau Casino receives $1.25m money laundering penalty
Macau Casino, a card room operator in Tukwila, Washington, has received a $1.25m penalty from the state Gambling Commission following an investigation into loansharking and money laundering at the casino.
The state also barred the casino's two owners from participation in future gambling activities in the state and revoked licenses from seven employees of the card room, with four other license revocations still pending.
According to the Washington State Gambling Commission, the investigation — which started in 2016 — found that an employee of the casino was bringing large bags of $20 bills into the casino to give to other members of the money laundering operation.
DC court blocks Intralot sports betting injunction
The Washington DC Superior Court has denied a request for an injunction to block the DC Lottery's no-bid contract with Intralot, meaning the Lottery can resume work towards launching the district's mobile sports betting platform.
The decision by Judge John Campbell forms part of mobile app developer Dylan Carragher's lawsuit against the District, which argues the deal violates the Home Rule Act that established the powers of Washington DC.
In September, Judge Joan Zeldon issued a temporary restraining order suspending the contract until the decision on the injunction was made.
Wynn pens Indiana and Colorado sportsbook deals with Full House
US casino operator Wynn Resorts has agreed two deals with Full House Resorts to roll out online and mobile sports wagering services in Indiana and Colorado.
Wynn brokered both agreements through its WSI US subsidiary, the primary operating company for its interactive gaming and sports wagering business.
Further details of the two agreements were not disclosed, but Full House said the new deals mean that it has now utilised all of its permitted sports wagering opportunities in both Indiana and Colorado.
MGM Resorts to sell Bellagio and Circus Circus for over $5bn
Casino operator MGM Resorts International has agreed to sell its iconic Bellagio Las Vegas property and form a joint venture with Blackstone Real Estate Income Trust, in a deal worth $4.25bn.
Under the agreement, the joint venture will acquire the Bellagio real estate and lease it back to a subsidiary of MGM Resorts for initial annual rent of $245m.
MGM Resorts will receive a 5% equity interest in the new joint venture and cash of approximately $4.2bn. The operator said it expects the deal to go through before the end of the year, subject to certain closing conditions.
FanDuel to launch mobile sportsbook in Indiana
FanDuel has been granted authorization to launch mobile sports betting in Indiana, effective today (22 October).
FanDuel will operate mobile sports betting in partnership with Blue Chip Casino. The operator already runs the sportsbook at Blue Chip's land-based facility at Michigan City in the state.
While mobile sports betting has been legal since September 1 in Indiana, the same day retail sports betting launched, authorization for operators has taken longer. FanDuel will be just the third operator to offer a mobile betting product in the state.
Tabcorp scores sports betting partnership with NBA
Australian lotteries and betting operator Tabcorp has entered into a partnership with North America's National Basketball Association (NBA).
Under the multi-year agreement, Tabcorp will now serve as an authorized sports betting operator of the NBA in Australia and use official NBA league marks on its various platforms.
The partnership will also bring NBA TV, the league's 24-hour television network, to Tabcorp's Sky Channel in more than 4,400 TAB retail and entertainment sites across Australia.
Sportradar appoints former Interwetten CEO Becher to US role
Sports data provider Sportradar has appointed former Interwetten chief executive Werner Becher as managing director of US betting.
According to Sportradar, Becher will oversee the development and execution of its US strategy, based in New York.